CVHS students express frustration with district's COVID plan
CVHS is adhering to HISD's Ready Set Go Plan on safe in-person learning and working, but two-thirds out of the 159 CVHS students surveyed expressed that the plan could do more to make students feel safe or help them continue learning if they are sick. 
On September 13, senior Li Bahler was diagnosed with COVID. She stayed at home for 10 days and enrolled in online Temporary Online Learning classes. 
"I think it's really really really really bad. To make a kid register for an entirely different program and curriculum and expect them to also catch up with the curriculum and work from their classes. They're basically doing two schools at once. And they're sick- if you have COVID, you're sick, you are halfway incapacitated. You still have to log for hours and catch up with your normal schoolwork, plus have other homework from this new virtual academy," said Bahler.
While in TOL, students are expected to attend four full hours of online synchronous classes in their four core content areas for up to 10 calendar days at a time. The content is 100% on-level and with your grade level, and there is not any AP, advanced classes, or electives under TOL. On the other hand, every CVHS  student is enrolled in at least one AP class. Intended for attendance purposes, students will be counted "present" for classes they attend in TOL.
"That's not a very good system because Carnegie is a type of school where missing a day means you're missing a lot. And so, students who are feeling sick will continue to go to school for the sake of not hurting themselves academically," said senior Marilyn Vaca.
As of September 13, CVHS stopped taking temperature checks after HISD ended the practice district-wide, announcing "temperature checks have not been found effective in limiting the spread of COVID-19." Although the effectiveness of the checks were also questioned by students, some students expressed they appreciated it. 
"I just feel like it's super quick and it's not a real indication. For instance, this past Wednesday, a senior had to leave in the middle of the third period, because she had a 101 fever. I don't know if she developed that walking into school, or if that temperature was overlooked," said Bahler.
Harris County Judge Lina Hidalgo explains that if cases keep increasing at this rate, this could be the worst wave of COVID we've had in our community. 
Within the second week of school, the first COVID case at Carnegie was confirmed to be from junior Maren Brown.
"I don't know if they did any contact tracing. So, I told a bunch of people from volleyball and all my friends I sit at lunch with it," said Brown.
CVHS principal Ramon Moss noted that the district has stipulated that those with direct exposure to the person who has tested positive to COVID must be contacted, but without revealing the identity of that person. If students are vaccinated and asymptomatic, they are not required to quarantine. The volleyball players were notified that they still had to come to practice unless they tested negative. 
"One of the varsity volleyball players [Maren Brown] tested positive. And we practice together. We sweat together. We're constantly around each other. And no one told us to stop practicing. No one told us to stop playing. We were supposed to continue playing and practicing, even though we were scared," said Bahler. 
With the sudden departure of CVHS' previous nurse, the campus did not acquire a new nurse until four weeks into school.
Varsity volleyball captain Bahler found out she contracted COVID on the fourth week of school. Following this, all volleyball team members were contacted, as well as others Bahler were in contact with.
While the state of Texas is locked in ongoing battles with local school districts over the mask mandate, the Texas Education Agency has limited enforcement of Governor Abbott's ban on mask mandates. While HISD has a mask mandate, some students are concerned that there are no real enforcement measures. 
"I don't think masks are super-strongly enforced, as well as wearing masks correctly because I've seen tons of people with masks down their noses. I've seen teachers walking around with masks on their faces, and I see some students who don't really wear their masks will walk into a classroom," said senior Mohamed.
CVHS science teacher Jamie Ford explains the challenge in ensuring public health and individual freedom simultaneously.
"I feel good about Carnegie's guidelines so far, I think we're following what the district is asking us to do, but also we know that formulation tends to follow the expectations a little bit better than others. I think the only way we could really improve upon Carnegie's guidelines at this time is to honestly be much more strict in the sense that we have assigned seating in the classrooms but also we have assigned seating at lunch, which means students would lose a little bit of that freedom. So I don't want to do that. I think if we had to improve anything, it would be being able to know exactly where everybody is at all times. But I also think that's kind of unrealistic," said Ford. 
Ford continues to explain that rules of privacy around health information may limit how much information students and campus stuff will receive.
"I think parents should be notified when there's been confirmed exposure for their child. When you start trying to post every time or to contact every parent, every time I think you started to get into some of the, the privacy concerns on knowing who's, you know, supposedly positive or who's been affected or who maybe has been exposed."
Leave a Comment
About the Contributors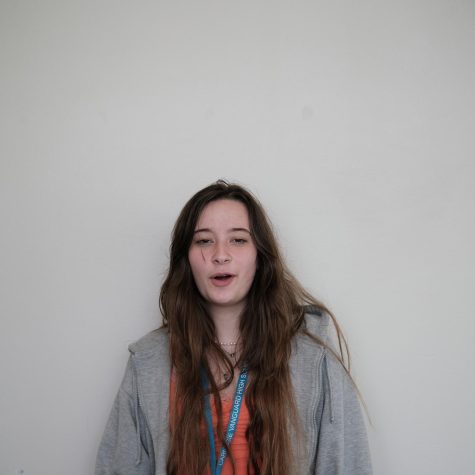 Julian Namerow, Features Editor
Hi, I'm a senior. I am a feature story editor and i have the best dog in the world.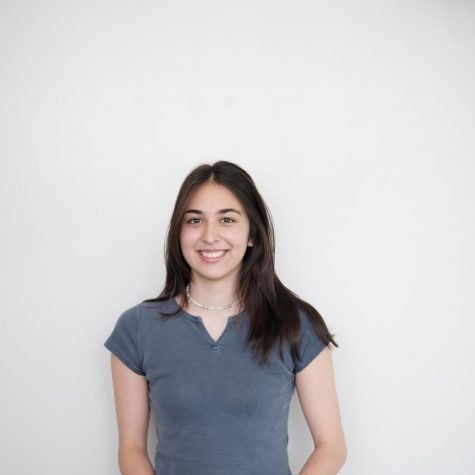 Kaitlyn Garza, Staff Writer
Hi, my name is Kaitlyn and I'm a senior!