Student Council prepares for first year back after COVID
After an exhausting year at home for many Carnegie students, student council officers Kartikeya Gullapalli (President), Isabel Hoffman (Vice-President), Nirmay Das (Treasurer), and Angelina Nguyen (Secretary) hope to make the 2021-2022 school year a memorable return to campus for both students and staff. 
The Student Council officers have been working diligently to lay out their plans, goals, and initiatives for this school year. 
"One of the first things that we want to get out is a public timeline of everything that we do throughout the year. One of the reasons this is going to be pretty useful is because students come in late, or in previous years nobody had any idea what student council was actually doing," said CVHS senior Gullapalli. 
This is a shared concern for CVHS students and admin as many feel that the general student body has never known much about the actions of Carnegie's Student Council. However, in both the past and present, the Student Council has been behind some of Carnegie's signature traditions. 
"The International Festival started off in the student council being known as Rhino Fest. So it was theirs, and then Student Council, they said we got Interact. Interact Club decided they want to do an international festival," said CVHS Assistant Principal and sponsor for the Student Council Mr. Garner. 
"So, Student Council killed the Rhino Fest and said okay we went all into it. That's kind of how international festival now is the biggest thing," said Garner. 
In addition, the Student Council has been in charge of events like the annual volleyball tournament (The Battle of the Sand) and the annual field trip to the Houston Zoo, which the Student Council is planning on bringing back this year after a year-long pause due to COVID. 
"We've been considering other places but typically, we're gonna expect having the zoo field trip this spring semester, as long as Corona doesn't get too out of hand," said Gullapalli. 
This is just one of the several plans Student Council has in mind for this school year, another being the highly requested off-campus lunch for Seniors. 
"We want it to be like a privilege for the student,  we want it to be like a reward for them. So we're not just handing out this free off-campus thing, but we set some guidelines over there and it helps convince the administration like okay, this is worth having," said Gullapalli. 
As for other grades, there are still lots of initiatives to look forward to. One of these initiatives surrounds something that CVHS students constantly inquire about: volunteer opportunities. 
"We want to offer students opportunities to be more involved, and also have opportunities to volunteer at these events. So not only will it help us out, but it also gives students hours that they need and in addition to this we were also planning to promote club events," said CVHS junior Nguyen. 
Plans are also in place to help out clubs and club leaders with what the Student Council has dubbed a "Club Fund". 
"Once we get everything set up, there will likely be a google form in the link of our Instagram bio that club leaders can fill out to request money and for what reason they need the funding. The money in the fund will come from past as well as future Stuco projects," said CVHS junior Das. 
Das and the rest of the officers are looking forward to the numerous Stuco projects that will bring in the money for this "Club Fund". 
"We are thinking about a variety of options such as a kickball game, Winter Fest dance, Valentine's Day dance, as well as potential gaming tournaments like we did last year. I am personally looking forward to hosting another Valorant tournament like I did last year," said Das. 
Student Council officers plan to advocate for plenty of other goals this year, including: teacher versus student events, movie nights, pronoun stickers, and more. These ideas would have to be approved by the admin, but the Student Council makes the agendas. 
"I don't set the agenda, never have. Don't ever plan on doing that. The students are the ones who are the impetus for everything that happens with Student Council," said Garner. 
Do not be hesitant to reach out to any of the officers with any questions, concerns, or thoughts!
"We need to listen to each other, we need to work to help each other, And that's the primary goal. Know you can talk to me about anything, anything you want, even if you have a personal issue and you want to talk to me you want to get something off your chest. I'm here to listen to everything. And, you have my word. I'll be working for you," said Gullapalli. 
To keep tabs on what the Student Council plans to do this year, be sure to follow @carnegie.stuco on Instagram. 
View Comments (4)
About the Contributor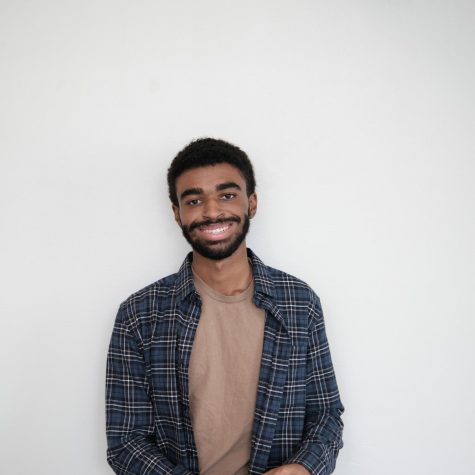 Jahrel Noble, Entertainment Editor
Hello! My name is Jahrel and I'm a Senior at CVHS. Some things I enjoy are traveling, writing, and playing with my two dogs.