Girl's soccer shoot to enter UIL for the next school year
In hopes for the upcoming school year of 2022-2023, biology and girl's soccer coach Antonio Arredondo has been working with Mr. Moss, the Principal of Carnegie Vanguard, to make girls soccer an UIL sport.
CVHS girls' soccer team has had a winning tradition for the last three years, as three-time league champions for the club La Unidad.
"We were undefeated, and very few goals were scored against us," said senior captain Leah Ghebreyesus.
Their wins have prompted Arredondo to pursue UIL status for the team.
"I have to speak with the assistant principal who gives me the budget figures. We take the budget figures to Mr. Moss, and then he says if it's in the budget or not. Once we determine that, we will take it to the principal's for 6A high schools to vote on whether they allow us to have UIL soccer," said Arredondo. 
As of past years, Carnegie Girls Soccer has played with a league called La Unidad, against schools, such as Houston Academy for International Studies (HAIS), Challenge H.S., and others.
"Our biggest competitors would include HAIS, Houston Academy for International Studies, I believe is what it's called. Challenge Early College, and Eastwood Academy. Eastwood Academy is actually our rival" said Ghebreyesus. 
The team focuses on team bonding activities in order to build teamwork on the field. 
"We had a great team; great bonds were made; and unfortunately, COVID did occur in the middle of that season, and the season was cut short. But we did end up in first place," said Ghebreyesus.
In the past, the team has gone rollerblading, watched the boys' basketball games, and out to dinner together. 
Girls' soccer held tryouts on September 20-22. Arredondo explains what he expects from his players:
"Flexibility and the ability to listen. A lot of times, we could sit in our ways. We develop bad habits. For instance, when we play a sport, we don't necessarily play to beat. But I'd like everybody to learn. So I look at weaknesses and discipline. It is kind of a ticket into making the strengths in the world around the players. One of the main strategies is to know each person's personality on the team, where they're going to fit. Sometimes you're going to have the best player, technically, but personalities don't always fit in the team. So I'm really good at identifying that and bringing people into the fold. I also try to find work in the person to grow," said Arredondo.
View Comments (4)
About the Contributor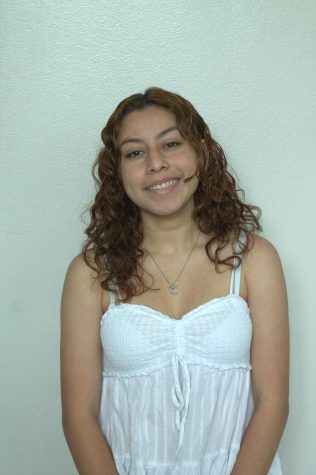 Roxell Bonilla, Sports Editor
Roxell is a junior at CVHS. She loves sports of all kinds, especially soccer and volleyball, and even runs some sports clubs here at Carnegie. She also...