Senior Noah Mohamed to CVHS students: Grip your food with force
Squirt. Squelch. Splat.
Orange oozes through Noah Mohamed's tightening fist, prompting the students huddled around the spectacle to cringe away. Several groans of disgust resound throughout the group, but everyone's eyes and phone cameras remain glued to the sight. When the food yields no more squeeze—when it has been gripped to its fullest extent—Mohamed stops the recording on his own phone and prepares to post the video to @carnegie.grips on Instagram. 
Mohamed founded @carnegie.grips, inspired by the original Gripping Food with Force Instagram account. But before Mohamed brought the phenomenon to Carnegie, he had taken it upon himself to join the movement. He describes the grip he submitted to @grippingfoodwithforce on Instagram, a white peach —"Not a nectarine," he specified—as powerful. 
"So, one day I was just so taken with the idea [of gripping food] that I took a white peach–white peach, not a nectarine…and I just squeezed so hard that I could feel my tendons in my wrist rippling, and I [was like] I feel really powerful right now. And I recorded it." Mohamed said. "It got all over my socks, which was less fun."
He submitted the video of his grip to @grippingfoodwithforce, but felt that his labors were not adequately honored. "[It was] incredibly disappointing," he lamented. "I think it got rated like a [6.7], which I think is…a robbery." 
View this post on Instagram
And so Carnegie Grips was born. "So I decided, I'm gonna start my own grip account."
The first post on the page was original content made by Mohamed himself. The sweet potatoes proved to be "a really mighty grip," according to him. "Like, it burst out of my hands so powerfully, and there was a sound…I was proud of that one."
grips
View this post on Instagram
Mohamed opened up submissions for the account, with just one rule: "Clean up after yourself because I don't want to cause problems for anyone." And so the madness began.
"So I started by just following my close friends and having them…repost to their stor[ies]," Mohamed said. The account quickly took off, receiving submissions from students of all grade levels. "And right now we're sitting at like, 140 followers."
Mohamed explained the strange fixation people, including himself, had with food gripping: "It's funny. It feels like you're in on this fun little joke." 
"It's just a very euphoric feeling", Mohamed described the experience of gripping food. " It's really fun to see it go everywhere." Many of his friends felt similarly, thinking the entire thing was funny. 
The most notable grip Mohamed says to have done to this day was quite experimental in nature. "I don't eat kiwi so I wasn't expecting it to be as wet as it [was]," he said, describing how this grip was unfamiliar territory. 
The juicy burst of the green flesh left Mohamed in shock, chunks of the fruit flying past the trash can. The aftermath of the grip was also out of the ordinary. "One theme I've had is that my hands have smelled really bad after the grip," he said. "[For example,] the hot dog. That was terrible. My hands smelled like hot dog water for the whole day." On the contrary, he found that the kiwi left his hands smelling "very pleasant—it wasn't bad at all."
Mohamed acknowledges that some may view the page's practices as wasteful. In response to those criticisms, he said, "People will just go get school lunch and then not eat it [anyways]."
Mohamed then delved into the account's relative inactivity. "I'm a senior so I'm working on my college applications and homework." Also, according to him, "it became a little bit much" when he and his friends started trying to grip any "food in their vicinity". But he reassures anyone worried about the account dying. Mohamed just doesn't want to do all the gripping himself. "The account is still open to take grips!"
View Comments (16)
About the Contributors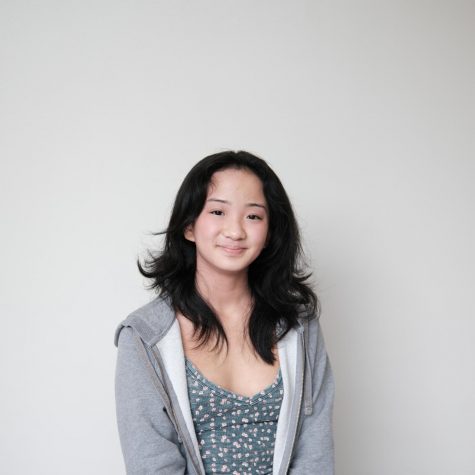 Ava Lim, Staff Writer
Hi! I'm Ava and I enjoy stationery and cat videos a little too much. :)