Sophomore Trisha Young shares her journey as a transgender student
The red wig sat awkwardly on her scalp. It rubbed in all the wrong places. But the brush of hair at the base of her scalp gave her a grace she'd been unable to grasp with cold wind biting her skin.
Suddenly, her head felt empty. Naked. Bare.
Everyone laughed.
Trisha Young identifies as queer, transgender, and bisexual. As someone who has been 'out' in middle school and high school, she is thoroughly acquainted with how people react to something different.
"I ran for homecoming. I got second place," Young said of her experiences in middle school. "And a lot of people voted for me because they thought it would be funny to see someone like me up there." She shrugged. "A lot of my middle school experience was being the butt of the joke."
And as a young queer person, this was incredibly damaging to her sense of self. Young credits negative media representations of queer people, particularly trans people, with delaying her realization that she was trans. She said that caricatures and jokes made her feel "less appreciated and scared" when she was trying to summon the courage to come out.
That's why controversies like Dave Chapelle's latest comedy special, "The Closer," are considered so harmful by the queer community. Young queer people watch those media and feel the same fear Young does.
"Being straight is the norm, being cis[gender] is the norm," Young said. "If you're not cis[gender] het[erosexual], then it's a little bit scary to live in that society."
Young stressed the importance of her queerness to her and her identity.
"A lot of my attitude and who I am as a person comes from my queer culture. So I wouldn't be who I am without my queer identity. I would be some basic straight white man," she said.
Young's earliest memory is directly tied to her trans identity. "I was at daycare, and we would always play dress-up," she said. "I really wanted to try on the…green pumps with lace on them."
The idea of coming out initially terrified Young, like many LGBT people. Her first time coming out–in a MODS Pizza after swim practice–was "so scary," said Young.
"I texted my friend Jasmine: 'I think I might be bisexual.' She was like, 'Literally, do whatever you want to do.'"
The validation this reaction offered was invaluable. "I felt like something for the first time ever," she said. "I felt like I could be who I was around this person."
Like many other queer people, Young experimented with several labels before settling on the ones she uses today. In fifth grade, she identified as nonbinary.
"I remember so clearly someone was like 'he' and then dead-named me," she said, "and then my friend said 'They use they/them pronouns.'" She laughed. "It felt so different and great."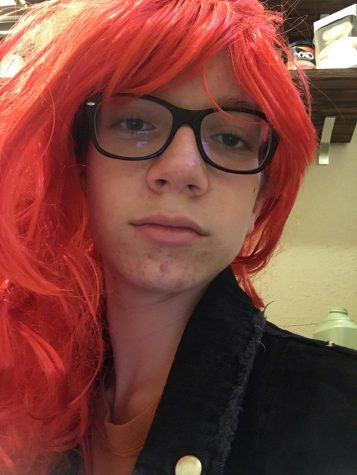 When Young began middle school, she identified as a gay man. As her understanding of herself shifted, so did the level of support she felt from her middle school administration. Young has the unique experience of being perceived as both a gay man and a trans girl in her middle school, and she's very firm on which labels were easier to use.
"When I was a gay man, I felt supported [by the school administration] because it was easier than being trans," Young said.
When asked why, she explained, "Gay men are more supported than trans people… That's an easier thing to hide about yourself. 'I like men' can just be 'I like men,' and that's it. But 'Hey, I'm a girl'-that changes how you present to society."
Young clarified that she is not erasing the social shift that occurs for someone who identifies as gay, just emphasizing how the change she discussed affects someone who is transgender.
Comparatively, Young agrees that Carnegie is a definite improvement. Young explained how processes such as getting the name on her ID changed were very straightforward.
"Thanks to Maddie [Whitley], someone who came here before me; everything was already set up for me," she said. Maddie Whitley was another transgender Carnegie student who graduated in 2019 and is now working as a model.
When Young was first coming to Carnegie, Magnet Coordinator Lamia Moumni told her, "We're very open at Carnegie." Young said she agrees with this statement–partially.
Young said that at Carnegie, she's heard "a lot of people make a lot of anti-queer jokes." One notable incident in the online community was when currently identified people blasted homophobic comments on local Discord servers. This incident is under ongoing investigation by the Carnegie administration. Young explained that because it is her first year in-person at Carnegie, she isn't entirely sure if the jokes she's heard are successfully policed.
"My experience here is a lot better than my middle school experience," Young said, "but there's room for improvement."
Young believes that the most significant thing Carnegie gets right with its LGBT students is how they handle bathrooms on campus.
"Bathrooms were always my biggest fear in middle school. I remember the first time I ever walked into the ladies' room, I felt so brave, and at Carnegie, I've always just walked in. It was never a question."
However, in the same breath, Young points out that there are still some bathroom issues on campus. "The bathroom in the green room in the theatre building?" Young said. "That could be a gender-neutral bathroom for our non-binary people because sometimes, if you're in the gym, you don't want to walk all the way to the nurse's office." She also recommends tampon and pad machines in the men's room, "because some men do have periods."
"100% society is progressing a lot, and I know that for my sisters, especially as a trans person," said Young when asked if it is becoming easier to be LGBT in public school.
"
"Bathrooms were always my biggest fear in middle school. I remember the first time I ever walked into the ladies' room, I felt so brave, and at Carnegie, I've always just walked in. It was never a question.""
— Trisha Young
However, Young qualified her experience with an important reminder: "My voice as a white trans person is not going to relate to the experiences of a black trans person. When we look at the death rates of our trans sisters and brothers and siblings, it's majority black people."
Young has a wealth of resource recommendations for LGBT youth.
"Finding support will be really helpful," she said, "because it's good to have someone to relate to. I know for me, when I finally found relatability, it helped me a lot."
The Trans Lifeline's Hotline, she said, "was a good resource for me when I was at my lowest." The Trevor Project. Netflix's documentary "Disclosure." LGBT communities online and in-person at Carnegie's GSA.
For her middle school self, Young has advice too.
"I know you feel ugly right now. And you were a little busted, but it's gonna get better. You just have to keep on waiting. Be patient."
View Comments (4)
About the Contributors
Alex Samano, Staff Writer
Hi! My name is Alex and I am currently a junior. I really enjoy playing video games and listening to music.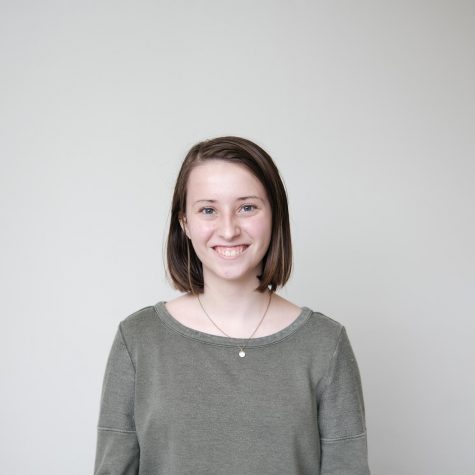 Brooke J Ferrell, Entertainment Editor
Hi! My name is Brooke J Ferrell. I'm a senior who, if not writing, is usually rock climbing :)