CVHS junior Barbara Butali addresses need for feminine products in restrooms while state balks
Every female student has had days like this. One day you're in the school restroom, and you notice you started your period. You scatter, trying to find anything: a pad, a tampon, even a towel. The dispensers are either broken or empty. You text your friends, but none of them respond. Ten minutes have passed, and you still haven't found a pad or tampon to use. You resort to a final decision. Running to the nurse, you get a tiny pad that will last maybe an hour. It's uncomfortable and small and won't do any good.
Anywhere between the ages of 9 to 14, when girls begin to menstruate, their body begins to develop, and they start their first period. Most times, girls start their period at school and encounter the inconvenience of no pads or tampons in the school restroom dispensers. CVHS junior Barbara Butali is finally doing something about it. 
"I noticed that since freshman year, all of the dispensers usually never had any [feminine products], and you run into instances where you're trying to get a pad out of there, and you couldn't get anything because it was empty. And usually, you would have to ask a friend," said Butali.
Butali noticed this trend ever since she was in middle school and decided to post on her Instagram story, addressing anyone who wanted to help by bringing pads, tampons, tubs, or boxes for the girls' restrooms. 
"It was just an idea when I posted it that day, and I had a lot of people come to me, asking 'Should I bring some more?' and 'Do you know where I can put them?' What we did initially with the first bunch was we put the feminine products on top of the toilet paper dispensers. We left them closed so that if a girl walked into a stall and found out she started her period, all of a sudden, she would be able to get a product," said Butali.
Because she had a similar experience in her middle school years, she decided to make a change since she knows how it feels to struggle.
"I started my period when I was in sixth grade, and it actually happened while I was at lunch. And so I went to the restroom. I had a feeling that I had started my period, but I didn't really know until I checked. There were no product dispensers in my middle school. So, I had to go all the way to the front office [to find] a family friend, and she gave a pad to me," said Butali.
Although Butali has been advocating for the school to provide feminine products in the restrooms, Butali wants to see this changing district-wide from elementary school and up. 
"I think we should have feminine products in elementary and middle schools because girls start periods as early as nine years old. Female hygiene and menstruation education should be given to them for them to know so that they know what menstruation is and how it works, and to know that it's something that's natural, and when it happens, to have those feminine products available if needed," said Butali.
Very few states offer free feminine hygiene products to their students, including California, Georgia, Illinois, New Hampshire, and New York. Most states do not provide these free products due to the budget and the absence of legislation that stipulates these resources for female students at school.
Some middle schools offered health classes in the past, teaching young girls how to use pads and tampons. The curriculum was removed because it was not adequately comprehensive, leaving many female students unprepared for inconveniences involving their periods.  
Though the nurse does provide pads and tampons to students who ask for them, it is quite far from the restrooms, proving another inconvenience.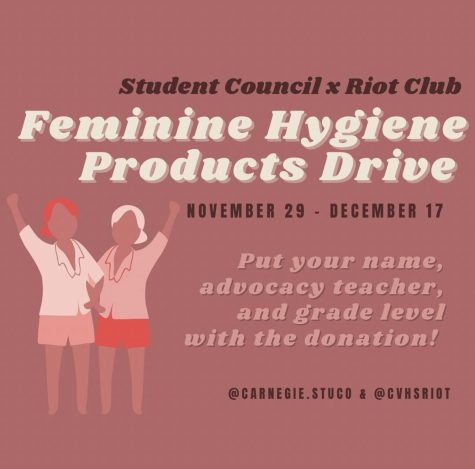 "I think we can't move the nurse's office and move the restrooms, and that's just the way the building is, but I feel like having places where you can already get the products without having to get to the office would solve that problem. But the dispensers are empty, which defeats the purpose of having them there, and girls have to go to the nurse," said Butali. 
Along with Butali, the student council and WISE (Women in Science and Engineering) club at Carnegie are all advocating to meet the basic needs of female students on the campus. 
"I believe it has something to do with how they treat female students, given first code restrictions on further class and who are a sort of distraction to other male students. I feel like already inside of schools, we're supposed to act a certain way. It sort of feels like we're a nuisance almost to the school district. If they have to go ahead and spend more money on feminine products than they already do," said Butali.
View Comments(1)
About the Contributor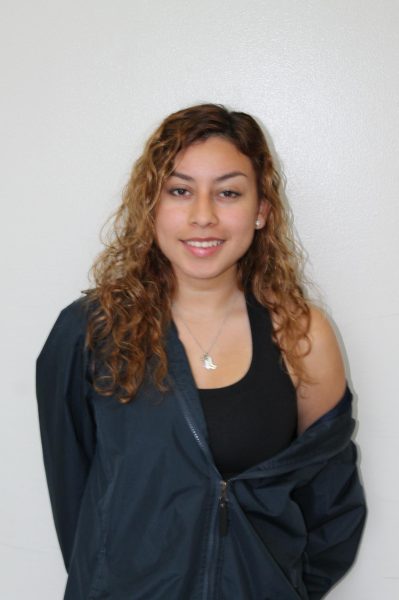 Roxell Bonilla, Sports Editor
Roxell is a junior at CVHS. She loves sports of all kinds, especially soccer and volleyball, and even runs some sports clubs here at Carnegie. She also...