The right match: CVHS alumni share their journeys as Posse finalists
Four years ago, Hannah Fernandez graduated from CVHS. Three years later, Michelle Nguyen graduated from CVHS. Both students were Posse finalists. However, the schools they were selected finalists for changed their decisions and, ultimately, their opportunities.
Posse Scholars is a scholarship that awards high school students and leaders a full-tuition scholarship to a preselected university. In addition to selecting the final school for the students, Posse sends students in groups of 10 to their partner universities and colleges. Part of the process for the students who become scholars is pre-collegiate training and weekly meetings with the Posse that students must commit to.
While all Carnegie students must take rigorous courses such as AP-level classes, Nguyen and Fernandez stood out from their peers due to their significant involvement on campus. Nguyen's time at Carnegie was defined by studying and running back and forth between meetings. She was the president of Interact Club for two years, treasurer of Student Council, and secretary of Women in Science and Engineering club. She was also a member of NHS, MAO, and Science NHS.
"I spent 5 hours a week minimum just from club meetings alone. Whenever our clubs were doing projects like I-Fest or Operation Shoebox, that number definitely went up to at least 10 hours a week. Add five or six hours of studying every evening, and that was my experience at Carnegie in a nutshell," said Nguyen.
Fernandez's Carnegie experience parallels Nguyen's. She was vice president of MAO and secretary of NHS. She was also involved in Interact, Robotics, and Hispanic Honor Society.
"I spent every living moment doing academic activities during high school. I graduated in the top ten percentile. Besides the school day, I would be up until probably midnight studying, and on the weekends as well always studying for not only my classes but also college entrance exams," said Fernandez.
Both students found out about Posse during their junior year of high school- Nguyen from one of the former Interact presidents and her counselor and Fernandez from her counselor.
For Nguyen, Posse's most attractive aspect was the money. Despite having a substantial amount of money saved for her college tuition, Nguyen knew that she did not want to spend a lot of money on her undergrad education as she planned on pursuing a higher degree.
"
"Being accepted to Posse has opened a lot of doors. Since then, so many people that I've encountered know about Posse or have been former policy scholars themselves. I think it's definitely led to a lot of networking. I already graduated, but I would definitely do it all over again in a heartbeat.""
— CVHS alum Hannah Fernandez
"I really wanted a scholarship to college, and I liked that POSSE was looking for leadership and not only financial need for their scholars," said Nguyen.
For Fernandez, the most significant aspect of Posse was the community and the support that could provide aid for her tight financial situation.
"The most attractive thing was not only the group of schools that they offered scholarships to but also just the idea that I'd be going to college, not by myself, especially since I was looking at going to college out of state, which was not typical for people in my community," said Fernandez.
Nguyen and Fernandez soon went through a series of interviews. After moving forward to the second round, the organization asked them to rank the Posse partner schools. Both students ranked the University of Virginia (UVA) as their number one choice.
"I knew I wanted UVA first because I really liked their kinesiology program. I put A&M second because I wanted to be close to home, and I knew that they had a solid STEM program. I ranked Wellesley third because I knew that it was a good school and had a decent STEM program. UVA's kinesiology program was unmatched. I also liked the location of the school and the history behind it. Also, who doesn't want to go to a school with a secret society," said Nguyen.
Fernandez also made her choice based on the STEM programs available at the schools on the list.
"I definitely was between A&M and UVA for my first just because of the STEM aspect. But when I finally told them I went for UVA number one," said Fernandez.
As the final round and months of commitment came to a close, Nguyen and Fernandez's Posse journey started to diverge.
Nguyen received an email from the Posse Foundation declaring her position as a Posse finalist. The email read, "Congratulations, Michelle! We are excited to invite you to be a Posse Finalist for Wellesley College!" She started consulting with others.
"I asked everyone like my friends, my parents, my family, uncles I'd never talked to. I definitely didn't know what to do because Wellesley wasn't my first choice. I think the general consensus from everyone I talked to was it's a good program, but since POSSE only covers tuition, I would still have to pay for housing and other expenses, which would be a lot," said Nguyen.
Nguyen ultimately ended up turning down her position as Posse Finalist. However, she does not regret her choice.
"I would have spent more money at Wellesley than at A&M, and I would have been much further away from my family. I'm still not really quite sure why POSSE believed I was a fit for Wellesley because I don't think I would belong there. I'm on a pre-med track, so that money I saved from not going to Wellesley is going towards my medical school journey," said Nguyen.
A sophomore at Texas A&M University, Nguyen is currently pursuing a Bachelor of Science (BS) degree in Biomedical Sciences with a Biomedical Sciences International Certificate in Cultural Competency and Communication in Spanish. She has been awarded three scholarships: Chevron's corporate-sponsored National Merit Scholarship, Texas A&M's President's Endowed Scholarship, and Texas A&M's National Merit Recognition Award.
"I was originally a kinesiology major but switched to biomedical sciences before school started. I really like my major since a lot of the pre-health prerequisites are built into my degree. I'm currently researching fungi in the Bell-Pedersen Lab and a TA for the Veterinary Integrative Biosciences program. Outside of class, I'm the co-culture chair for A&M's Vietnamese Student Association," said Nguyen.
Fernandez, however, decided to accept her position as a Posse Finalist and attended the final group interview.
"During the Posse process, my least favorite interview, and I'm only saying this is because of the stress that I felt, was probably the last interview. Even though I was so excited, I felt like every little moment, everything I said or did, could potentially determine my fate, so it was also the most stressful interview for me. For those reasons, I think it was my least favorite."
A phone call late that night rewarding Fernandez after those stressful moments would make a world of difference. She was chosen as a Posse Scholar to UVA.
"Being accepted to Posse has opened a lot of doors. Since then, so many people that I've encountered know about Posse or have been former policy scholars themselves. I think it's definitely led to a lot of networking. I already graduated, but I would definitely do it all over again in a heartbeat," said Fernandez.
While UVA's STEM program drew Fernandez to the school, her college experience with Posse has led her down a new pathway to education. Fernandez, who graduated in May 2021, is currently a 7th-grade math teacher at KIPP Connect Middle School.
"I didn't actually plan on doing education. I went in thinking I was going to major in aerospace engineering. But, I changed majors and realized that I loved working with kids and wanted to work in education somehow. I double-majored in cognitive science with a concentration in linguistics and Italian. So now, I'm a math teacher, and actually, my supervisor is a former Posse scholar."
As a new round of potential Posse scholars is currently in the run, Fernandez's advice to them is clear.
"Focus on being the best version of yourself and never forget that you're not the only one going through this college process; it's everyone around you and your entire support system. Keep that in mind and the fact that you need to be willing to work with a posse and be centered around teamwork because at the end of the day, those who are your first friends in college are going to potentially be your best friends," said Fernandez.
View Comments (1)
About the Contributors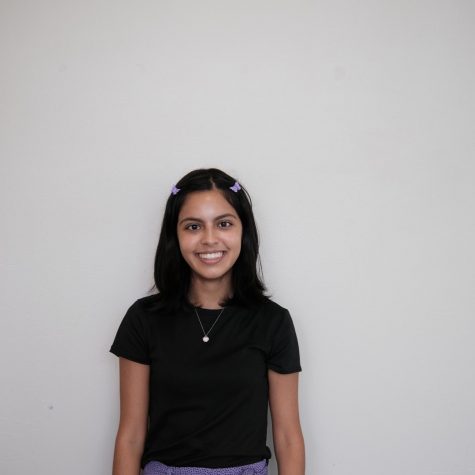 Sarah Fernandez, Staff Writer
Hello Rhinos! My name is Sarah Fernandez and I am a Senior (22'). I love to read non-fiction especially concerning the fashion world and bibliographies....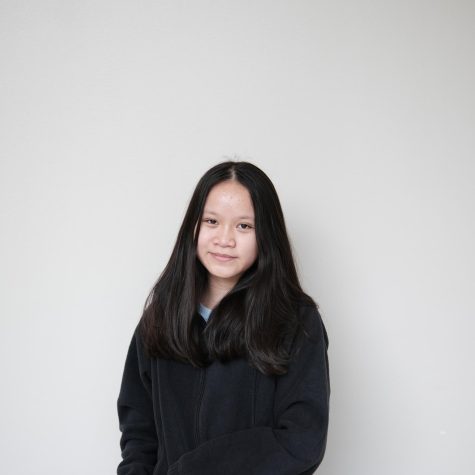 Hilary Nguyen, Opinion Editor
I'm a senior who loves reading, taking naps, and the Oxford comma.