Senior Peter Jackson gets his first surgical practice and news appearance in Moscow
Everyone, at some point in their childhood, has been asked the popular question, "What do you want to be when you grow up?" CVHS senior Peter Jackson always knew the answer to this question: a pediatrician.
From a young age, Jackson realized he wanted to pursue a career in the medical field, but his internship at the Young Surgeons Program at the Pirogov Medical Research Institute in Moscow, Russia this past summer is what allowed him to explore his new passion for surgery. The program strives to educate and prepare students in the field of surgery by providing them with both lectures and hands-on experience.
"I've been wanting to explore surgery because I want to go into the pre-med track in college, and I've always been interested in surgery. I've shadowed a couple of doctors in the past, but this really gave me first, hands-on experience with professionals," said Jackson.
This internship was not a typical medical experience where one would watch the doctor perform surgeries; it was an experience where Jackson himself would stimulate the surgeries.
"It's unlike any other program that I've ever seen or heard of. You get to go into a research institute and professionals teach you directly what they would do in their daily life. Then, they have high-tech simulation dummies and real professional tools that you can use to recreate what they're doing," said Jackson.
Jackson's favorite and most memorable part of the internship was performing his very first surgery on not a human but a pig.
"We were given a machine, and we were able to kill the cancerous tumor cells inside of the pig, and there was a little camera attached to this pole. Then, you press the button, and you were able to heat up the end of it, and it would, through electrical currencies, light up, and it would be like a flaming stove. Then, you just cut out the harmful stuff. It was very interesting," said Jackson.
Every great experience has its not-so-pleasant side. For Jackson, it was that Russian was not his first language.
"I was in the middle of a lecture, and I did not understand something, so I had to ask about five questions in a row, just to understand what they're talking about, which is a little embarrassing," said Jackson.
Little did he know that this language barrier would get him featured on Russian national news.
"I was actually one of the only people from another country. The news came to the institute because this is a one-of-a-kind program. So, they were asking around, 'who should we interview?' and all of the professionals said, 'there's this one American, you should definitely interview him. He's very curious and wants to learn. We don't get many of these over here, and it'd be interesting.' So, then two different channels came to me: the main channels of Russia," said Jackson.
Completing this internship motivated Jackson to continue working in the field. He now plans on participating in similar internships in the future.
"I actually have an internship with a doctor way down at the Baylor School of Medicine, and I'm going to start soon. I'm not exactly sure what day, but we're going to be researching epigenetic genes and ontogenesis. I'm going to be helping him with various experiments and research," said Jackson.
Although the medical field has always attracted Jackson, his mother is the main inspiration for him to be a surgeon.
"I've always been so stem-oriented because my mother has battled through cancer twice, which really pushed me to want to pursue the field even more. Just being able to directly help people has always been something that I've wanted to do, and surgery and medicine, just the field in general, really allows me to do that," said Jackson.
"
My inspiration is my mother. She has suffered a lot in life to get where she is. So, I push on for her. "
— Peter Jackson
View Comments (5)
About the Contributors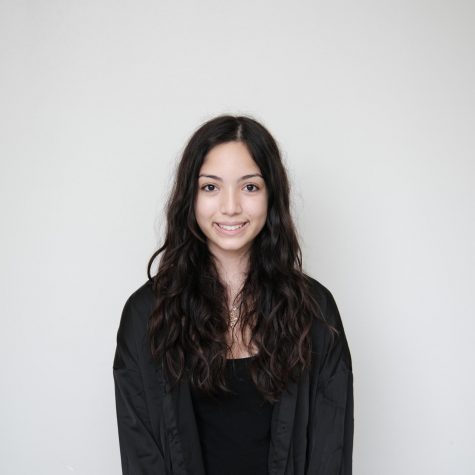 Hannah Mansour, Staff Writer
I am a senior and enjoy playing piano, swimming, and shopping :)