One student's year-long battle against cancer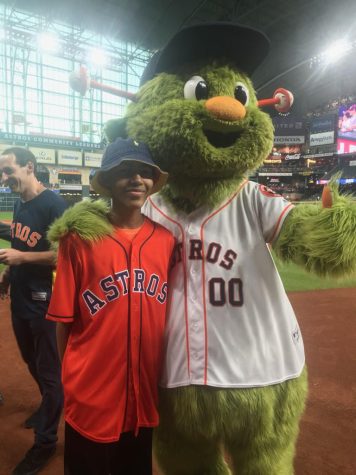 With a blazing 103-degree fever and stomach cramps that turned his abdomen rock-solid, CVHS senior Austin Gordon was sent home from the ER once again with what the doctors claimed to be the common cold that could be cured by ibuprofen. The lurking culprit? A bone marrow cancer called Burkitt lymphoma. 
"I felt like I would die if I didn't go to the hospital again," says Gordon.  
Lymphoma is a type of bone marrow cancer that develops when white blood cells called lymphocytes grow out of control. This cancer grows rapidly, leaving just a couple of weeks for diagnosis. The most common symptom is lumps that develop in the abdomen. Only 1 in 3 people develop lymphoma in their bone marrow. Gordon was one of the three with lymphoma cells in their bone marrow.
Gordon's treacherous battle stretched for over a year until August 2020. Today, Gordon is back at school for his senior year, glad to be facing other battles instead- college applications and macroeconomics. 
"For months I had stomach aches. Then I was feeling pain for three weeks consistently in the stomach. I lost some weight in the days before, but at the hospital, the doctor felt my stomach. I couldn't press down on my stomach, but I guess this doctor just thought I was flexing, I don't really have abs or anything but I couldn't press on on my stomach at this point. I told my mom, 'I think something's happening' and later that night I go back, and say, 'I feel like I'm not gonna make it,'" says Gordon.
Hope slipped through his fingers as professionals invalidated his symptoms at every ER visit leading up to his diagnosis. He still had a gut-wrenching feeling that something was desperately wrong. 
"I went to emergency rooms through December and January. It wasn't until I was basically dying -I had a hemoglobin of 3 which normally is 14 -when they finally said, 'oh, something's wrong.' I'd gone to the ER earlier that same day and they returned me home," said Gordon.
At 3 in the morning on January 3, 2019, intense pain concentrated in Gordon's abdomen. Fire alarms blared in his mind urging him to get to the hospital. However, it wasn't until his pee was tinted red, that the alarms turned into tornado sirens. He needed to get to the ER. 
"At home, I went to the restroom, and blood came out so that means I was actively bleeding, and then they decided something was probably wrong. And another doctor came in and he went down the list of symptoms for blood cancers, and I basically had every single one. My mom was crying which was hard for me because I tried to keep a straight face but at that point, it was pretty difficult because she's also a cancer survivor of 20 years," said Gordon.
"
"I woke up with a slight headache. Then over the course of 10 minutes, it just got worse and worse, and I honestly had no idea what was going on. I remember asking my father, 'Am I gonna die today', because it was just so painful." "
— Austin Gordon
The only recollection Gordon had from his three-week stay in the ICU was the morning he woke up to the excruciatingly painful headache that consumed his entire being. Unexplainable to his doctors, his headache ran rampant and doctors' head's spun as they raced to solve the problem.
"I woke up with a slight headache. Then over the course of 10 minutes, it just got worse and worse, and I honestly had no idea what was going on. I remember asking my father, 'Am I gonna die today', because it was just so painful. I was crying and screaming in pain because of this headache. Doctors had no idea what's going on with me. Eventually, I was put on morphine for it, because it was just such a serious incident," said Gordon.
A year and a half later, in August of 2020, Gordon was finally told that he was clear of cancer. After such a long-awaited moment Gordon found himself oddly unaffected. His excitement was dampened with the risk of the cancer returning. The pending success of a bone marrow transplant surgery would be the more exciting news. Fortunately, his sister was matched to be his donor, improving the chances of the bone marrow being accepted by his body.  
"I remember my doctor telling me I beat cancer and I was just like, not vividly smiling, or super excited about it. It was more just like, 'Oh, Well that's cool I guess.' But, I wasn't actually done with chemotherapy when they told me. I was just done with the most difficult aspect of it. I was given a bone marrow transplant after I'd beat cancer so it wouldn't happen again. And bone marrow transplants are not successful surgeries. I was lucky enough to be fine with mine," said Gordon.
Struggling with breaking the news to even his closest friends, Austin either offered vague reasons for his absence or glossed over the real reason. To avoid worrying his friends, only a handful knew about his diagnosis, including Jayda Brown. Unknowingly, Brown was the commander of Austin's best day. 
"My 15th birthday party, Jayda Brown had thrown a surprise birthday party for me. I had absolutely no idea. Earlier that day I had gone to see a movie, Lion King, but I came home ready to take a nap, of course. When I woke up my brother told me to go upstairs, and there were a ton of people there," said Gordon.
Austin was given the chance to return back to school for the first three days of sophomore year. To him, this was the chance of a lifetime to get back to his life from before his world was flipped upside down.
"I'd say it was hard knowing that I had to leave, literally, that week. I didn't get to have a full week of school, but I enjoyed that, those three days, as if they were my last day of school which turned out, they kind of would be for a while but those days. I remember throwing the first pitch at the Astros game during those three days," said Gordon.
Having part of his high school career torn away, to make up for the time missed, Gordon now has a new outlook on life: "I live every day a lot better and I really don't care about messing up."
View Comments (13)
About the Contributors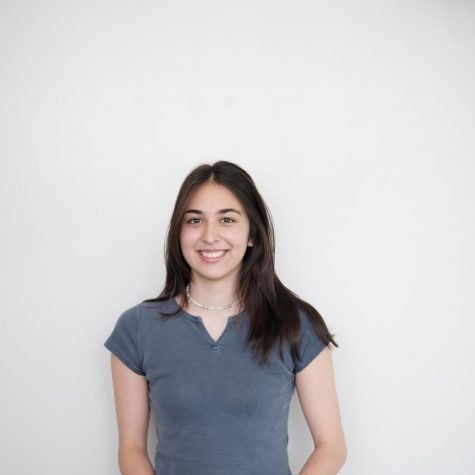 Kaitlyn Garza, Staff Writer
Hi, my name is Kaitlyn and I'm a senior!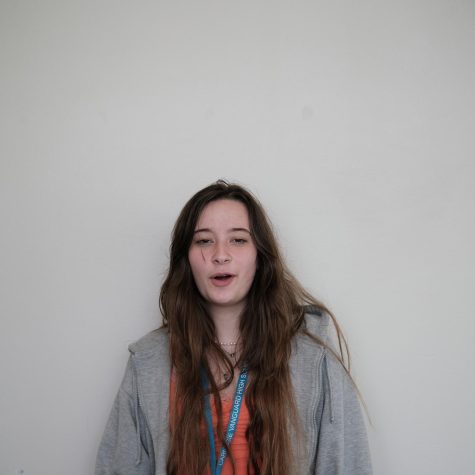 Julian Namerow, Features Editor
Hi, I'm a senior. I am a feature story editor and i have the best dog in the world.