Flavored by Fatima – A Carnegie born business
Two days, six orders.
Six orders of mixed baked goods glared back from the Flavored by Fatima website – each due in exactly two days and equally time-consuming.
Fatima had to somehow manage to make these six individual orders and complete her homework amongst other tasks, all in the span of one weekend. 
CVHS is known for its rigorous academic program; the constant workload is notoriously difficult to keep up with, even for a high school student without many extracurriculars. However, for Fatima Ahmed, a junior at CVHS who runs a baking business called Flavored by Fatima, her Carnegie experience has been slightly different compared to the average student. 
Flavored by Fatima is the name of Ahmed's baking business – she sells a copious amount of diverse baked goods, each looking more appetizing than the last. From ambrosial snickerdoodles to glorious bundt cakes, the wide selection of goods certainly showcases Ahmed's talent as a baker.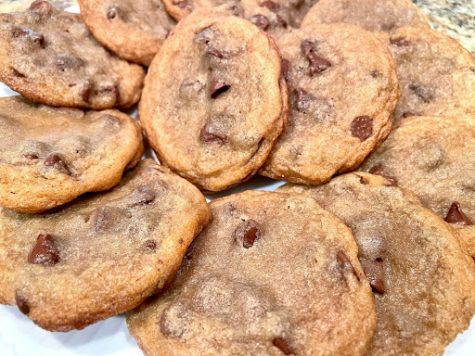 Ahmed has always enjoyed baking – hence the theme of Flavored by Fatima. Both her passion and expertise shine in every treat she sells.
"I remember I would think that I need to develop new hobbies and try new things, so I would force myself to start liking specific activities, but when I started baking, I developed a natural love for it and eventually made it into a business!"
Ahmed started her business around April of 2021 in her sophomore year when school was still online. Being online was a major factor in the creation of Flavored by Fatima.
"Because I had online school, I was able to have a better balance on my schoolwork and things outside of school, like baking."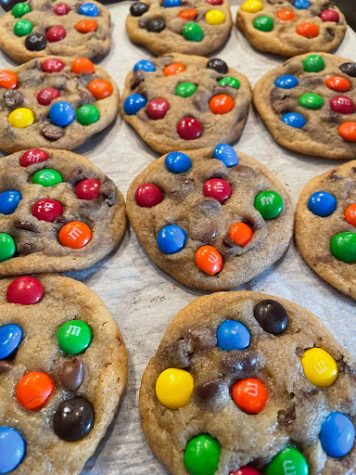 However, school began to transition back to in-person, and now in her junior year, Ahmed found herself in much more of a constraint of time, especially with her business – receiving 2 to 3 orders per week and spending 5 or 6 hours baking per week.
"There were definitely weekends when I was so stressed out from work and orders, but I always tell myself that it's all worth it in the end."
Though she enjoyed baking and working on her business, the newfound responsibilities and tasks that came with being an in-person junior were too time-consuming to continue with her previous scheduling. 
"
I have learned to manage my time better and to not get distracted, as well as learned to be thankful that I am able to have a business."
— Fatima Ahmed
Though being a student has brought Ahmed a lot of stress and a lack of free time, it has also provided her with a supportive audience of
peers who encourage her to continue and buy some of her baked goods for themselves.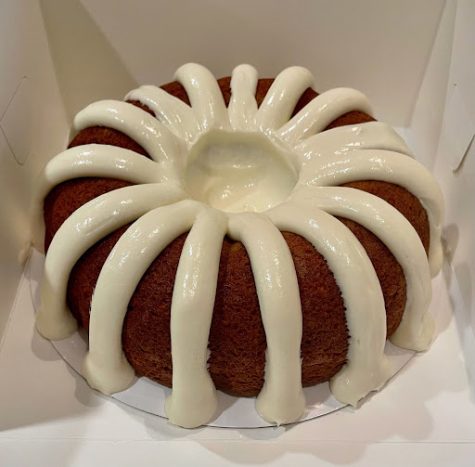 The social aspect of running her own business is definitely beneficial – both to Ahmed and the people who take her delicious sweets home.
"When people who I don't know order from me, it's also a great experience to meet new people. "
The tale of Flavored by Fatima is one of hardwork, problem solving, and of course, dulcet baked goods. 
"I still enjoy working on my business despite the stress I may get from school because it gives me a break from all my work. After doing work and studying for a few hours on a Saturday afternoon, it's fun to go into the kitchen, which is my happy place, and just bake for hours and hours."
For more information about Ahmed's business and how to order from Flavored by Fatima, you can visit her website (https://form.jotform.com/211556242618151) or follow @flavored.by.fatima on Instagram.
View Comments (5)
About the Contributor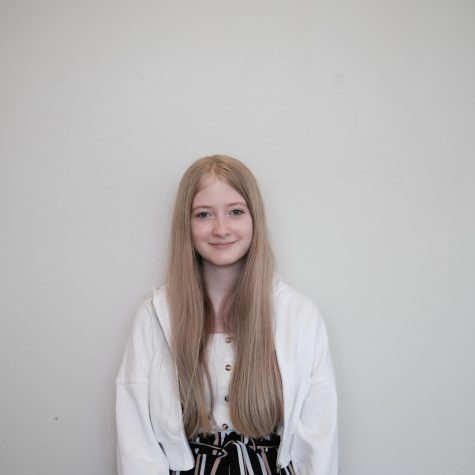 Nadia Talanker, Contributing Writer
I'm a junior at CVHS that's been writing for the Upstream since freshman year. I've been writing for several years as a hobby and occasionally competitively....