CVHS Transfer Students Compare High School Experiences
The shift from a regular high school to a GT high school such as Carnegie Vanguard takes a toll on many individuals. CVHS students Priya Kulkarni and *Alana share their experience as students that transferred to CVHS sophomore year.
Kulkarni, a current CVHS senior, attended Stephen F. Austin High School for [her] freshman year before transferring to Carnegie sophomore year. Kulkarni primarily wanted to transfer to Carnegie for a different environment and experience in general.
"I mainly did it because I knew I would have better opportunities and get better access to an education that I wanted, and the rigor that I wanted," said Kulkarni.
Though she wanted a different, more academic-focused environment, Kulkarni was still nervous to attend because of all the "horror stories" she had heard about Carnegie. "One of my family friends always told me how they transferred out because they were failing most of their classes and they barely got any sleep. After getting here, I related a bit, but it wasn't as scary as I thought it would be," says Kulkarni.
At her previous school, Kulkarni spent approximately 2 hours on her homework each day, while she usually spends over 5 hours a day on her homework at Carnegie. This goes to show the difficult shift from her previous school to Carnegie, making it a very stressful experience for her in general.
"When I heard that there were no regular classes like my old school, I was a bit worried, but I think that's why Carnegie has a different environment compared to my last school; they support their students in terms of grades and assignments," said Kulkarni.
Kulkarni's previous school had around 3,000 students, making it a completely different atmosphere compared to Carnegie.
"In Stephen F. Austin High School, they're mainly hands off, but now I get to see so many admin walking through the halls talking to other students. I feel like we get to interact with a lot of admins and they are easy to reach, especially since we have a smaller student body," says Kulkarni.
When describing her worst days at both of her schools, Kulkarni mentioned that her worst day at Carnegie was when she had a test in Calculus, her most stressful class. However, the worst day at her previous school was whenever she got tardies from her strict first period teacher, and ended up getting lunch detention.
Based on her struggles at Carnegie, Kulkarni gives a few words of advice to the students in the same boat as her.
"If you have stress, talk it out to your peers or someone you trust. Many parents might not always understand how difficult Carnegie is, but I assure you that your peers do."
Lastly, a club at Carnegie that really helped Kulkarni feel less stressed is the Mental Health Awareness club, and she encourages everyone to join.
*Alana, a current CVHS sophomore who transferred from Lamar High School, describes her experience and her shift to "the most stress [she's] ever experienced."
"I thought Carnegie was just gonna be a normal high school except slightly more homework and slightly smarter kids, but when I got here, it was way worse," said *Alana.
"I feel like my last school gave me more homework, but honestly, at least for me, I have less homework here, but it's more stressful because I have to study a lot more to not get kicked out and pass my classes, which does make the workload a lot more at Carnegie," said *Alana.
She felt like Lamar's tests and quizzes didn't require any studying at all, while Carnegie was completely different. She ended up spending over 5 hours each day studying for her tests and quizzes at Carnegie.
With the few hours of sleep and the immense amount of stress that *Alana received, she has been struggling with a lot of her classes at Carnegie such as Pre-AP Chemistry and AP World History. At Lamar, she felt that the teachers were a lot more lenient with assignments and coursework, and didn't focus on tests and quizzes as much as Carnegie does.
Being a sophomore, *Alana went from doing online school for her entire freshman year, to going to an all-GT school with a lot of AP classes, in person. "I'm really impressed with everyone here, because I have to get used to studying more, while everyone here looks like they're already used to it. I never really had to study at Lamar, but here, I suddenly became really bad at math, even though I used to get straight A's at Lamar," says *Alana.
*Alana has a suggestion for how CVHS can prepare transfer students in the future.
"I think one thing that would help incoming sophomores would be if teachers or admin could basically just give students a heads up during the summer, and just let them know everything that they may need to know about the school, such as how hard it is, which is actually quite unexpected."
View Comments (2)
About the Contributor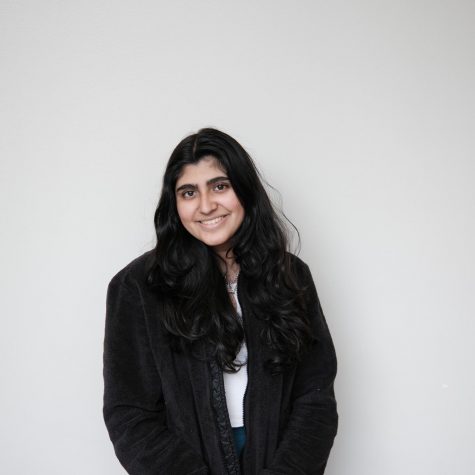 Prisha Multani, Staff Writer
I'm a senior who's passionate about reading other people's unique stories!