Tips and Tidbits with the National Merit Semifinalists
The National Merit Scholarship has rounded up 14 semi finalists from Carnegie Vanguard Highschool. Get to know some fun facts and tips from some of our semifinalists. The semifinalists included Seniors Disha Bhattacharya, Perrin Calzada, Caitlin Dorn, Sidharth Draksharam, David Guan, Gowtham Kadiyala, Nikitha Kota, Tina Li, Jessica Lin, Hari Rajagopal, Srikar Siripuram, Tegh Thind, Jennifer Ton and Samuel Zhang. In an interview with Upstream News, they briefly shared their interests and some tips for future test-takers.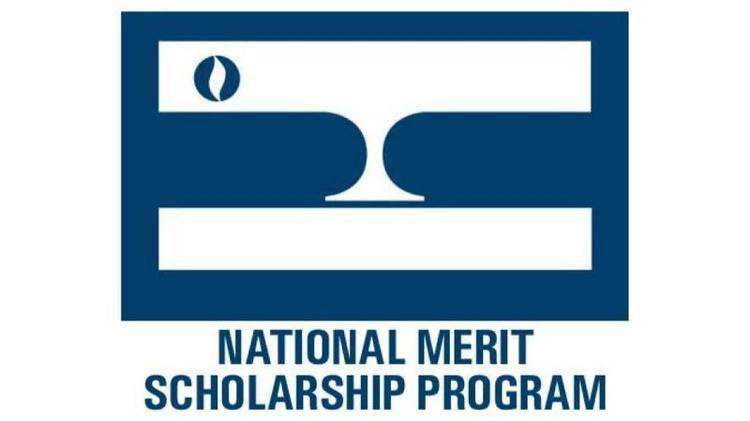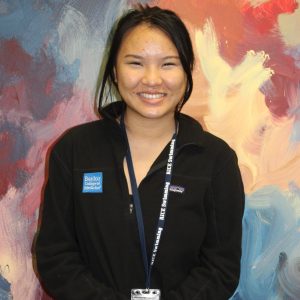 Q: What motivates you to succeed and keep going?
I'm not quite sure what motivates me. I've always had a strong desire for success, and I am very detailed about the future I would like to achieve, but I can't say for certain what universally motivates me. On low days, it could be something like a meal or stepping outside that gets me out of bed. Now that I'm a senior, it's all about pushing until December and then relaxing lol.
Q: What is a fun fact about you or something that people do not know about you?
There's a stray cat that I've been feeding dinner scraps for the past year and a half (since quarantine). There also happens to be a possum near our house, so who knows if the food goes to the cat or the possum. I stress bake.
Q: What are some tips you might have for people taking the PSAT/SAT next year?
Do practice exams. Collegeboard/Princeton Reviews has a ton of released past exam questions. But don't just do the problems and shrug when you get it wrong. Write out why you got each question wrong. Even review why you got each question right! For the math sections, get really familiar with your calculator. If you struggle with memorizing formernet that provide ulas, consider using the program-function on the Texas instruments: there are websites on the int calculator programs (ex. for conics). For English grammar, start recognizing the patterns of questions. There are several must-know rules (their/there/they're; its vs. it's; placement of adjectives). Reading comprehension is the section I struggled with the most. Carnegie's English classes do a really good job of preparing you for these questions. Make sure to actively participate in your English classes (read the books instead of Spark-noting it!)
Q: How did you study for the PSAT and SAT? Do you have any tips for people who are going to be taking these tests next year?
I guess for the PSAT and SAT the part I would usually have more trouble with is the reading section and for that, the thing that helps me do better the most is just doing more reading, the more you read, the more you're able to pick up on grammar errors and stuff like that. Other than that, pay attention in class, I guess.
Q: What motivates you to do well in school?
It's fun to learn. That's really the main thing. I have so much fun learning stuff, especially science, math, and history.
Q: What is one fun fact about you
I'm pretty obsessed with aircraft, military aircraft and stuff, aircraft in general. So planes are cool. Yeah, also [everyone] should join [Carnegie Vanguard] Quiz Bowl.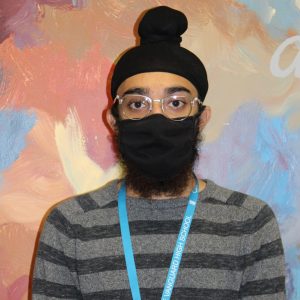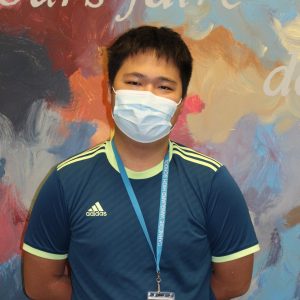 Q: How did you study for the PSAT or do you have any sort of advice that you can give to people who are going to take the PSAT?
The PSAT is basically the same thing as SAT, just like a junior version. I started studying for the PSAT in the summer of sixth grade, so it's actually been a while since I've already familiarized myself with a lot of the questions for approximately four years. But, a freshman, for example, can easily do that.
The question structures are essentially the same. Whenever my dad used to coach me, he would always be like, "Alright Sam, imagine there's a question bank, and every single practice test you're doing, you're getting the information necessary to fill that question bank". So you're literally understanding any possible thing they can ask you. The only thing you can do is just practice like hold on tight. So, a couple strategies that I advise are, first of all, to make sure you're buying books from a lot of reliable sources. Definitely the ones that helped me the most were the College Board's eight practice tests. Those were always super super helpful for me because they came from the College Board themselves. Another set of tests, I think, there are an additional five tests on Kaplan. So, those are also super helpful. And then there's more books you can search on Amazon for.
Q: What motivates you to succeed?
Honestly, I'm still trying to find my drive, there's a lot of stuff that I need to improve upon, but I just remember that ever since I was sort of like in elementary school, I just had this mindset of okay, success in school equals success in life. And I just sort of used that mindset I developed to sort of guide, because it really is just about your mindset. Mindset is the number one thing that controls motivation. Motivation is very temporary, you know you could be inspired today, you could be "Oh, I'm so motivated, I'm so motivated today, I'm inspired to get my life together". But as soon as one distraction gets in your way, all of that is just gone so you need to have drive and so the best way I can describe drive is, you're gonna get it no matter what, that's the thing that motivates, that drives people to stay up late to study, to give up events and stuff like possibly their social skills, honestly that's the kind of place to be in order to get better scores and stuff. While that's not the healthiest way to do it, I feel like every PSAT semifinalist has given up a lot. And if you do want to maintain a healthy, healthy social life, to study ratio I guess I'm not the one you should be going for that kind of advice. But you know it's fine, find your drive, find absolutely what you want to achieve, because no matter what that is, once you have that drive, nothing's gonna get in your way. 
Q: What is something we could quote you on?
Well I like to tell people, "Go for it".
Q: What colleges have you applied to?
I haven't started yet, but my dream school is Johns Hopkins!
Q: Where do you see yourself in 5 years?
I would like to be a doctor, biomedical engineer, or to do lab research.
Q: What is a fun fact about you?
My favorite food is poke!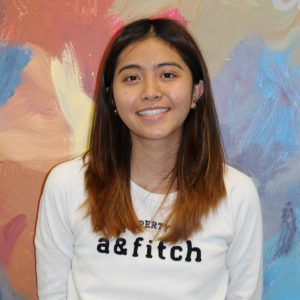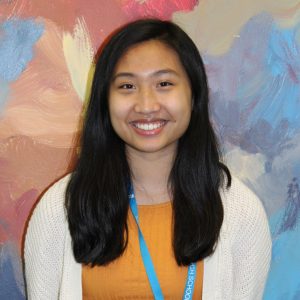 Q: Where do you want to be in five years or 10 years?
I want to go into the medical field. For a specific field, maybe like an oncologist or a medical examiner? I also like to write, so maybe if I could publish a book that would be pretty cool, but I don't know. It's really all up in the air.
Q: What is one fun fact about you?
I broke my middle finger playing monkey in the middle. That's the only bone I've ever broken.
Q: Do you have any test taking tips or strategies for anyone taking the PSAT next year?
Time management is pretty important because I know especially for the reading section, towards the end, I'm really rushed for time. And that's because I like to double check too often at the beginning of the test. Still, I always feel like I have to double check. But my advice is to first get through everything, and then go back and see if you made any mistakes or need to change your answer.
Q: Do you have any study tips for students who are going to take the PSAT or SAT next year?
For the math section look at the answer choices to see if you can plug in numbers to save time, don't do extra work if you don't have too. For the reading section, read about 3-4 lines up and below the section of the passage that the question is asking to get a better idea of the possible answer.
Q: What are some fun facts about you?
I play baseball.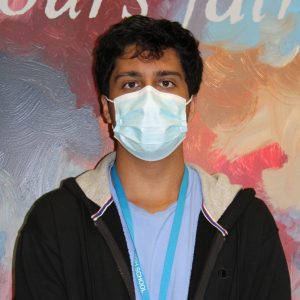 Q: What motivates you to succeed academically, in class and when taking standardized tests?
My family and my desire to always improve myself.
Q: Do you have any tips for people who will take the SAT/PSAT in the future?
For the reading comprehension section, you should take notes on each paragraph of the passage while reading to ensure you have a thorough understanding of the passage before going on to the questions.
Q: What are some fun-facts about you?
I am a Khalid and The Weeknd super fan.

My favorite animals are pygmy goats and ducks.

I have a really good spice tolerance, although 2 million Scovilles is my limit. That's when I start to sweat.
Q: What are some tips you have for people taking the SAT and PSAT next year?
Try to replicate the focused testing environment as closely as possible. However, the most important thing to do is sleep really well the night before. You would be surprised by how much of an impact that has on your performance.
Q: Where do you see yourself in 5 years? Do you have a specific career path or goal?
In 5 years, I aim to be attending a really good medical school, while also simultaneously using my engineering background to work on patenting low-cost medical devices for rural communities.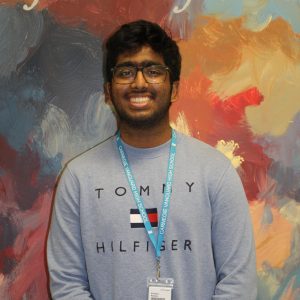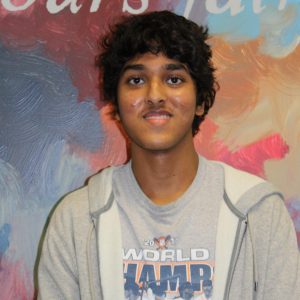 Q: Where do you see yourself in 10 years?
Hopefully celebrating a Texans super bowl and Rockets championship.
Q: What are some fun-facts people might not know about you?
I make stupid jokes and I miss James Harden.
Q: What is a fun fact about you?
I have tattoos on my ribs
Q: What can someone quote you on?
I have listened to off the grid at least 204002502502504 times
Leave a Comment
About the Contributors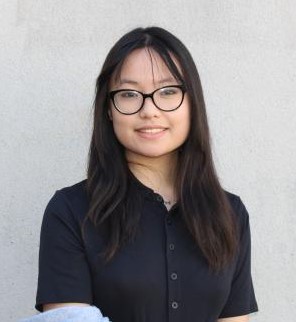 My-Tran Vo, Staff Writer
When My-Tran Vo isn't testing out a new knife by cutting a salami stick for a midday snack, she's out taking care of the stray cats she feeds. She...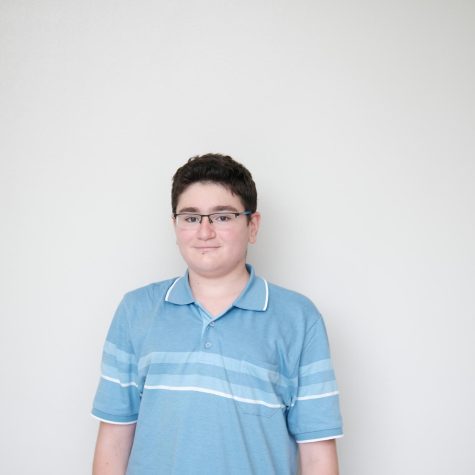 Atahan Koksoy, Staff Writer
I love reading, learning, drawing cartoons, watching films, and discussing art, history, politics, and  business. I also collect historical artifacts,...