Carnegie's Varsity Boys team runs into regionals
Houston- This past October the Carnegie Boy's Cross Country team competed and advanced to regionals for the first time in the school's history. 
The team was founded in 2012 and since then has consistently challenged themselves to be a competitive team. A few years back the cross country team even faced the decision to compete in the school's designated conference 4A, with schools with similar enrollment numbers, or to compete in the 6A conference with schools boasting over 2,000 students. However, always eager to confront a challenge, the Carnegie Cross Country team chose the 6A conference, taking its spot beside high schools such as Bellaire and Lamar. Overall Carnegie's 2021 team had almost 50 students.
The boy's team consists of 7 runners, most who have been members for 3 or 4 years and Coach Bohenick who in addition to teaching Pre-AP English is the founder of Carnegie's cross country team. The varsity captains this year were seniors Nicholas Le and Rohan Gupta along with the support of senior runner, Javier Olmos. In previous years individuals from the boys' team have advanced to regionals but never as a group.
However, the road to their historic moment at regionals was not so clear cut. 
On October 16th at HISD's district meet the varsity boys made their first steps towards regionals. 
6 Carnegie Seniors and 1 junior filled all 7 slots attributed to a varsity team. On the other hand, competitors Lamar ran 3 boys and Westside ran 4 boys in the varsity race which made them ineligible to qualify as a team. Bellaire which is regarded as one of the top schools in the 6A conference ran a full team but was short their lead runner due to a stress fracture. 
The Carnegie Varsity boys ran times between 19:07-20:29 minutes. The top runner in the 6A conference was Dylan Ballard from Bellaire running the 5k in 16:05 minutes. The top ten came in at 18:55 minutes and were individuals representing Bellaire, Lamar, and Westside. 
The fate of the varsity boy's postseason was determined by many factors. One of them was the team's presence. Practices for this 6 week season were Monday through Friday with Tuesdays' and Thursdays' practices at 6:30 am. Even as many teams faced issues with COVID-19 and attendance there was almost perfect attendance at every Carnegie practice.
The varsity boy's team was not only marked by relentless dedication but also consistent results. 
"Here are your PRs and how you've been getting faster every week and that almost everyone on the team was getting a PR every week.

"

That translated into an actual statistical possibility to qualify for regionals that we normally don't really have"

— Mrs. Bohenick

," commented Coach Bohenick.
Regionals was held at Kate Barr Ross Park in Huntsville on October 25th. Going into regionals the boys' team had many emotions running through them. 
As Coach Bohenick notes, "We're just really excited to meet it, you know, the pinnacle presses qualifying for the first time and that was really proud to be there."
In true Texas fashion the runners experienced hot temperatures and tough competition. The fastest runner from HISD's district meet did not cross the finish line at district. The 1st place runner at regionals came in at 15:09 representing Houston Stratford and the 2nd place runner came in a few milliseconds later representing Dawson High school. 
The Carnegie boys still accomplished one of their goals: to beat our nearby neighbors Heights High School. Carnegie's team came in 23rd and Heights in 24th. Each team member is attributed the number of points in accordance with the number they finish in. The Carnegie boys' team average was 21:29 minutes for the 5k with 710 points.  Houston Heights came in with 727 points.
Attending regionals for the first time as a team seems to have fallen in the perfect season with the news of Coach Bohenick retiring from the team after nearly a decade. 
"I'm retiring from coaching. So it's like watching Coach Ford move forward with plans to have practice in the morning and I'm like, oh, I won't be able to, like hop in to practices because there not after school. And just, you know, realizing that I'm not going to be coaching a team." 
Regardless the legacy Coach Bohenick has left is strong and the excitement the boys brought this season will shine through for years to come.
View Comments (1)
About the Writer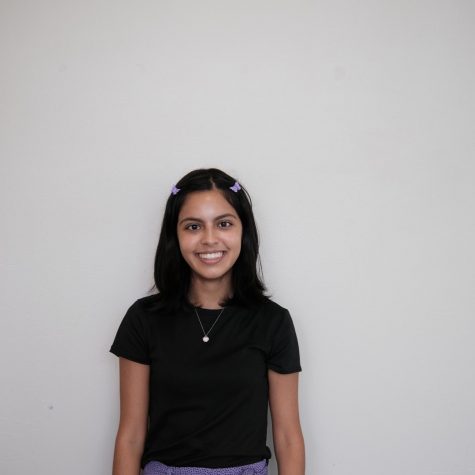 Sarah Fernandez, Staff Writer
Hello Rhinos! My name is Sarah Fernandez and I am a Senior (22'). I love to read non-fiction especially concerning the fashion world and bibliographies....