Op-Ed: To the Swifties out there- you need to calm down
"Masterpiece", "Art", "Emotional"- these are all comments from fans that were spammed through the official music video "All Too Well" by Taylor Swift. "All Too Well" is a song released on November 12 from the new album Red (Taylor's Version) which is a continuation of the old album from 2012 Red with 16 tracks. This album was an instant success including the "All Too Well"  track having over 3.8 million likes and over 50 million views. But there's just been something off about this song that many Swifties acknowledged. 
Taylor Swift's 10 minute track "All Too Well"  is a song about her relationship with the actor Jake Gyllenhaal. During 2010, Taylor and Jake began dating while Taylor was only 20 years old and Jake was 29. They ended up breaking up after three months and ended up going their separate ways.
Although fans have made many false accusations about the past relationship of Taylor and Jake, musicians such as Taylor Swift shouldn't be making the same mistakes as fans about other people without knowing the effects that each could have after the comments that are released in public. 
American actor Jake Gyllenhaal received shady comments such as "Good day for Jake Gyllenhaal to dig up that scarf" from twitter user @jonfavs. Not only this but also Jake receive a tweet about the Taylor Swift new release. The official Sour Patch Kids twitter posted a tweet about Jake Gyllenhaal, "Good morning to everyone except Jake Gyllenhaal…actually where is he I just wanna talk."
However, Jake Gyllenhaal isn't the only one involved in the saga. John Mayer also appears to be receiving hate comments right after Taylor Swift's release. The reason for all this involvement is primarily due to the age gap. While they were dating, Taylor was only 19-years old and John was 32 years old (13 year GAP). Messages included offensive language, where Swifties were seen spamming John Mayer with continuous hate comments. Despite the relationship having a big age difference between them, this is something that shouldn't be pointed out right after their relationship breakup. 
The comments made above make situations more difficult to be resolved. 'Alondra,' the girl who appears to have sent the message, now has a permanent record of what she sent to John Mayer. Personally, I feel the best way to solve this issue is for Taylor Swift's fans to not get involved in her past and current relationships. Fans in general, should be keeping their opinions and thoughts to themselves, or else things will continue to escalate. Although, Alondra sent this direct message via Instagram to John Mayer, Mayer was able to settle the problem in a respectful way without offending Alondra.
This wasn't the only incident, Olivia Craighead also took into consideration that in the new song "All Too Well" Taylor Swift mentioned in her song "And you were tossing me the car keys "F- the patriarchy" keychain on the ground keychain on the ground." Patriarchy is where men hold the most power towards women such as social privilege and control of property (women). This is where things get more sketchy which people came to the conclusion that Taylor might be lying at this point just as an attention grabber  for her song to gain more fame. 
Although fame is a really big thing when it comes to being a celebrity this shouldn't be an issue nowadays, now on musicians, actors, or just celebrities overall should be more careful about their actions. They should be more careful because rumors spread rapidly especially when we talk about the fans. 
View Comments (1)
About the Contributor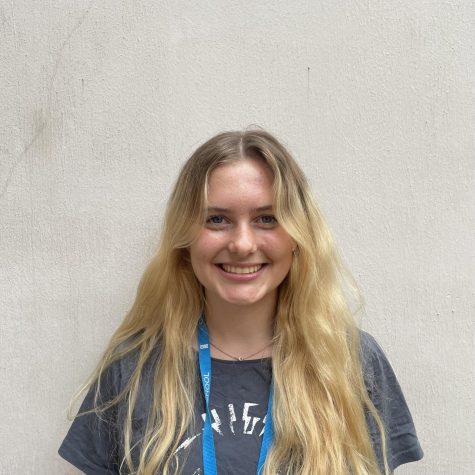 Camille Marlin, Staff Writer
Hi! My name is Camille and I am a senior at Carnegie Vanguard High School. I am a soccer player for the Houston Dash Girl's Academy, when I am not on the...