Freshly Minted: Science Olympiad
"We got to see magnesium oxide glow up." This is junior Sophia Dai and her co-cabinet members: Junior Annie-Li Kroger and Junior Cynthia Gan, interested in stem and the source of their interest for creating the newly minted club- Science Olympiad. 
"I have a friend who goes to a school in Cyprus, and his school had a Science Olympiad, and that's how I found out about it," said Dai about the inspiration behind the club. 
"You start to enjoy the process a lot you enjoy the process of figuring out how to get from here to here and just like it's not as limited as like other fields of study because if you do one step, I don't want to say wrong but if you do it differently from how others do it you can work that around to your own like methods", said Li-Kroger when asked about her inspiration and interest in science. 
Science Olympiad is a club that will prepare the student for a Science Olympiad competition, which will have multiple events connected to science, including build events, lab events, etc. 
"The events are very diverse, so you can actually choose to do a lot of different things, and then once you're in those different things, it has a lot of flexibility within the events," said Li-Kroger. 
The "flexibility" provided in doing different methods interests her to try new methods for each problem to be able to solve a problem faster or go more in-depth. 
The cabinet happens to be one of the female-led clubs at the school. While Carnegie does have a few female-led clubs, the general society does not. According to Built by Me, there are only "28% of women in the STEM fields" compared to 72% of men. This big difference is not the main reason which they are focusing on STEM, but it is most definitely one of them. 
"There's a program called ACE… I remember like, almost like we were there and they decided to bring out like all these engineers… Most of the professionals they brought were male. Coming to realize, oh there. Sometimes there is a shortage of females," said Dai when talking about being a female in science. 
While the team cohesively agreed that Carnegie is more diverse and open-minded in comparison to the real world. 
"But if we were to say we took science olympiad into a job, it would probably feel a lot different," said Gan. 
The cabinet explained how they plan for the club to "let the members know about what events there are like to help them prep for these things".
"I really like doing labs and things like that because it's cool to just, you know, be able to do something and then see something cool happen," said Dai about her interests. They are yearning for members to join their club with the same passion which they have.
Leave a Comment
About the Writer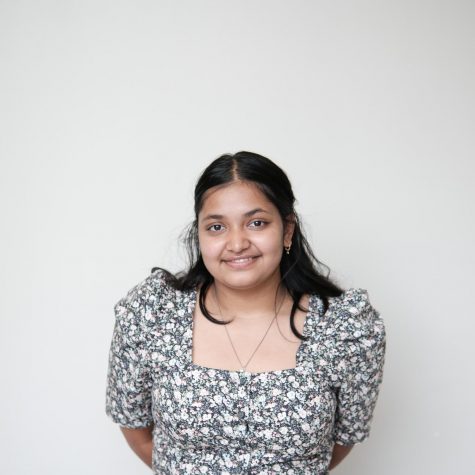 Rugveda Patil, Staff Writer
I am currently a junior. I like making art and playing sports with my friends.