Open carry laws will only increase gun-violence related deaths
On November 28, 2021, my dad and I were putting up Christmas lights on a tree we have in front of the house. As we were putting up the lights, we heard what sounded like fireworks. We both looked up. There weren't any smoke particles. There were bullets flying over our heads. "Tirate!." My dad yelled for us to get on the ground. I then realized that we were in a drive-by shooting. 
On September 1, 2021, Governor Greg Abbott signed the permitless or open carry act, HB 1927, to a law. The permitless carry law allowed Texas citizens to carry a handgun openly or concealed in their possession. Meaning one could carry a gun in a purse, pants, a holster, or in a glove compartment in a car. 
The open carry law allows people to carry a gun for their own safety in hopes they could protect themselves, but some people take advantage of this law and take it in a manner of "You don't need a license to shoot a gun."
In the state of Texas, in 2017, there were 3,513 gun-related deaths. In 2019, there were 3,683 gun-related deaths. This year, 2022,  in less than a month, Texas has reached approximately 164 gun-related deaths.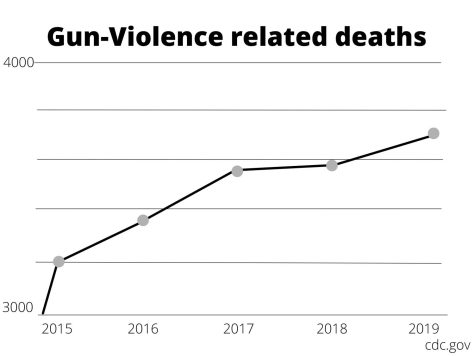 There have been over 3,000 gun-related deaths since the year 2015, making Texas the state with the highest gun-related number since 2015. 
On January 8, 2022, a 2-year-old boy shot his 1-year-old brother and 23-year-old mother. Though the injuries were not fatal, it was still dangerous for a 2-year-old to have a gun. Both parents were outside of the car, and the gun was located under a car seat. This seems like a disaster waiting to happen. 
As someone who witnessed a stand-off later turned into a drive-by, it can be very scary because there is no sort of protection when you're out in the open. The person getting away in their vehicle from the incident had one intact tire, and one passenger window. Showing how sincerely dangerous this law is coming to be.
On January 5, 2022 at Chuck E Cheese, A father was shot to death on his daughter's birthday while taking his daughters' birthday cake into the restaurant. The incident occurred in which a car was driving through the parking lot almost hitting him. Enraged, the driver made a U-turn and shot him to death. 
Such unjustified, wonton acts of violence and deaths would not happen if we had stronger gun control laws.
By joining organizations such as Texas Gun Sense, Students Demand Action, and March for Lives Houston who try making a difference to stop gun violence, you could help prevent gun violence. 
Texas Gun Sense is an organization who advocate for common sense, and bring fact based evidence to help prevent gun violence. Click here to learn more
Students Demand Action is a school organization in which students volunteer to help prevent gun violence as well as write letters and meaningful to survivors of gun violence. 
March for Our Lives Houston protests against gun violence and also has a museum reflecting the rage and the violence within the Houston community. Click here to learn more 
Leave a Comment
About the Contributor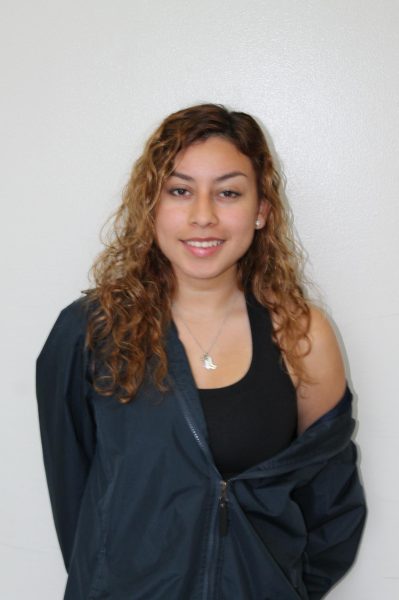 Roxell Bonilla, Sports Editor
Roxell is a junior at CVHS. She loves sports of all kinds, especially soccer and volleyball, and even runs some sports clubs here at Carnegie. She also...