Student teacher Raul Arita- at home with the Carnegie Theater Company
Stage lights shining down, the scent of paint on set pieces in the air, and the chattering of young thespians welcome a new face to the theatre. Raul Arita, a senior studying Theatre Education at the University of Houston, joins Carnegie Theatre Director and teacher Steward Savage as the Carnegie Theatre student teacher. 
Arita didn't always know that theatre and education were his paths. 
"For the first half of high school, I was going to do astrophysics and was really set in STEM," said Arita
This was until the second half of high school when he was first introduced to theatre.
"I liked the community aspect of it," said Arita. 
His first musical was Cinderella, where he was in the cast as an ensemble member and loved the energy of the theatre environment. 
"You can take a group of people who are very different and have them work towards one goal," said Arita.  
During this time, he competed with Pasadena High School in the UIL One-Act Play Competition as an actor, sparking his love for the stage. His experience within the UIL atmosphere has led him to be a guiding voice for Carnegie Theatre as they start their UIL process. 
Arita has always felt drawn to Carnegie Theatre ever since he saw their production of Pillowman in 2017 and, more recently, Mr. Burns earlier this school year. "I was really really wowed by [the shows]…and ever since then wanted to teach there." 
He later discovered that while theatre was his passion, teaching was his calling. This was sparked by a desire to help people see their progress.
"Seeing students after a show or performance and the looks on their faces is something I value seeing more in them than I do in myself," said Arita.
During one instance at an elementary theatre club run by UH, Arita planned a lesson on voice and projection when an unexpected obstacle forced him to adapt. 
"We had a girl who was deaf," said Arita. "I panicked at first because I was like, oh, no, it's a voice and projection lesson, I didn't account for any of that." 
But after some restructuring of the class, the deaf student was able to participate and eventually took on a leadership role in the games. 
"It was really heartwarming to see… that bonding of people, no matter disabilities or anything else," said Arita.
After being with CVHS for a few weeks, Arita notes how diverse the students are. He compared the environment of Carnegie to larger schools saying that he likes the closeness the small school environment brings. Arita appreciates the individuality present on campus.
"Everyone just has a uniqueness and their [own] clubs that they do during lunch… the diversity, it's such a mix of people," said Arita. 
Beyond the diversity in the classroom, he enjoys the self-agency practiced in Carnegie Theatre. 
"All the students are really empowered," said Arita.
This is in part due to the teaching styles of Mr. Savage. Since the students are always a part of the decision-making process, their opinions and thoughts are considered. He also values how this allows students to express and stand up for themselves in ways ordinarily unheard of in a school environment. 
Arita is staying with CVHS until spring break but will continue with the theatre program as far as the UIL competition advances. While he is there, he wants to learn as much as possible from every department member.
"I want to see the process of how these great shows get done," said Arita. 
Arita believes that a safe space is necessary when striving for greatness. 
"My goal is to make sure [that] everyone grows and has fun [throughout] the entire process…I get a group of talented people, and I'd love to try my hand at directing and see the process", said Arita.
After spring break, Arita will be working with a middle school to further his student-teacher training while still staying with Carnegie for the after-school UIL process. Post-graduation, Arita plans to join the field of education as a theatre teacher for either middle or high school in Texas and is excited to take his experiences and findings at Carnegie with him. 
Though much of his life is currently centered around theatre, Arita takes his philanthropic ideals outside of theatre.
"Helping people or pushing myself would be my hobbies," said Arita.
This is confirmed by his hopes of becoming a volunteer firefighter in the future. However, he runs ultramarathons and triathlons for various causes and charities in the meantime. 
"I do enjoy teaching theatre, but the overlapping theme [with my hobbies] is helping people," said Arita.
View Comments (4)
About the Contributors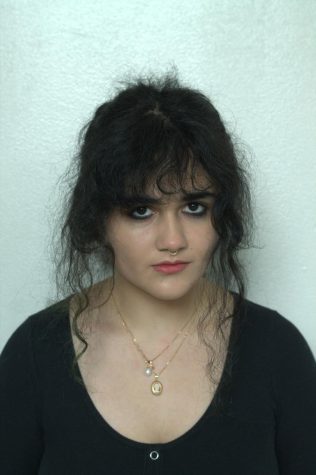 Nicki Anahita, Managing and News Editor
Current senior Nicki is a writer for the Upstream who also manages the site. She loves Micheal Cera and has never not cried while watching Mamma Mia! and...
Zainab Zaman, Staff Writer
Hi my name is Zainab Zaman and I'm a senior at CVHS. I love to immerse myself in different cultures by traveling, cooking, and reading!