To protest or not to protest: American diplomats are absent during the Winter Olympics in China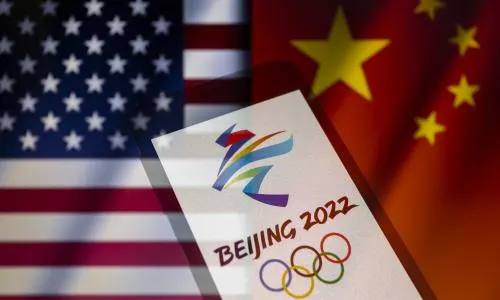 Figure skaters gracefully dance across the ice, skiers glide smoothly across the snow, and ice hockey players swiftly shoot a puck across the rink. Every four years, athletes worldwide participate in the Winter Olympics to compete and represent their respective countries.
This year's Winter Olympics is scheduled in Beijing, China, on February 4th, 2022. It will showcase a wide variety of winter sports, including figure skating, ski jumping, snowboarding, ice hockey, and many more. However, the US and many countries, including Australia, Britain, and Canada, are boycotting the Olympics by not sending their diplomatic leaders to China. In the United States, President Biden directed a diplomatic boycott at the Olympics this year in an attempt to protest against China's "ongoing genocide and crimes against humanity in Xinjiang and other human rights abuses."  
Much remains unknown about what occurs inside China's re-education camps. Human rights groups in China have reported that many Uyghur Muslims are subject to forced labor, the women are sterilized, and places of worship like mosques are banned.
The leader of the Student for Refugees club, senior Humza Hanif, regards the boycott as a step in the right direction.
"It's actually something. It's a step, but a small step," said Hanif.
However, many others claim that the boycott isn't an effective approach.
"I highly doubt any major discussion would be done. I also feel like diplomats being absent isn't as efficient as taking out the athletes, like the ones who people actually pay attention to when watching the Olympics," said senior Ammaar Khatlani. 
Aside from the controversy of whether or not the boycotting is efficient, ethical questions arise from whether boycotting and protesting during the Olympics breaks the Olympic code. Rule 50 of the Olympic IOC charter states: "No kind of demonstration or political, religious or racial propaganda is permitted in any Olympic sites, venues or other areas."
"I believe that as long as it is a very peaceful protest and your intention is clear. Like the leaders, not attending is not violent at all, so I don't think it is violent, even for an Olympic athlete," said senior Yusuf Ozgel. 
Due to the media's under-coverage of the Uyghur situation, many consider boycotting and protesting to be productive if done peacefully.
"I think now that our society is more globalized than ever and is fairly collaborative on most issues. With athletes not participating in the Olympics, I feel it would be fine if they want to send a message, especially because some countries cannot directly hold others accountable due to political issues," said Khatlani.
While athletes may influence their audiences, many believe that taking a political position is not an athlete's responsibility.
"First, they would get distracted from what is actually important for them, and second it would become chaos," said a CVHS freshman who wishes to remain unnamed.
There has been silence from most Muslim countries- such as Saudi Arabia and Iran – regarding China's treatment of the Uyghur Muslims. 
"It'd be a lot better if we could pressure more like Muslim majority countries to act on that. Mainly because, for them, they're already so well off like for the United States. And because they're like a Muslim majority country, I would like to hope that they have a lot more empathy towards other Muslims. But I guess time will tell," said Khatlani.
But amidst all these disagreements, over 70 university campuses in the United States and Europe are working on ways to spread awareness and raise money for the Uyghur Muslims. As for the Carnegie Vanguard High School students, they have their solutions to help the Uyghurs.  
"I think other countries have to step up also because it's gone pretty much big. This scenario has been pretty much ignored by most other countries – especially Muslim ones and other world powers. Because if they actually take action and a lot of countries start sanctioning China, it might stop, or they might do something else differently. They don't do things like not sending diplomats to the Olympics, but that's just like a false sight. It's like an empty action. It doesn't really do anything. They just like to step up and do something that matters that will affect them and cause them to take action and do some things differently," said Ozgel.
View Comments (1)
About the Contributors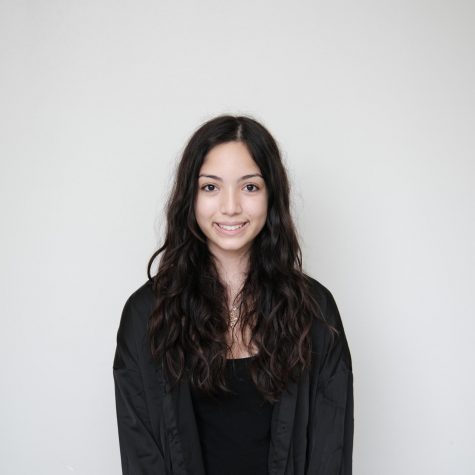 Hannah Mansour, Staff Writer
I am a senior and enjoy playing piano, swimming, and shopping :)