Op-Ed: What's behind a crown and a smile
I remember the day I was sitting with my family watching Miss USA 2019 live on Telemundo. The clock was about 7 minutes before 10 pm, and my sister and I were holding hands, anticipating Miss North Carolina, Cheslie Kryst, to be crowned. After they announced her as the winner, my sister and I screamed and jumped through the house for this exemplary role model. 
Cheslie Kryst, Miss USA 2019, a model, a woman with a JD, a bachelor's degree, an MBA, and correspondent for Extratv in New York, graduated from the University of South Carolina. I was led to believe that she had a perfect life. But I was wrong. 
Kryst began her pageantry career at a young age, competing in high school, and then for Miss North Carolina, She then competed in Miss USA 2017 to 2019. Her first year competing she was placed fourth runner-up. The following year, top ten. And then she won the title of Miss USA 2019.
The thought of having to hold such a large title, face the public, is incredibly stressful. I couldn't imagine living a day being constantly followed around by an aggressive crowd of paparazzis. But I couldn't blame them either. She was stunning. And smart. 
Kryst went to college at the University of South Carolina where she graduated with a degree in marketing and human resource management. After graduating, she practiced law in North and South Carolina and worked as an attorney for Poyner Spruill LLP. 
After receiving her title as Miss USA 2019, she began working for Extra, a news program. 
She was successful. She was famous. She was living what I would call a dream come true.
Kryst hid her mental illness for a long period of time, up until a few days before her death. She was suffering from high-functioning depression, in which Dr. Moutier told Extra was when "a person can push through a lot of symptoms. It doesn't mean those symptoms are milder and really hide it from those around them and the world." In her last post, captioned "May this day bring you rest and peace," left her followers confused. It was later announced on February 2, 2022, that Kryst ended her life.
"She was planning for her future," her family said,"so it took us all by shock and surprise."
View this post on Instagram
"The peak age of onset for mental disorders is 14.5 years-old. About 34.6 percent of patients show a disorder before the age of 14, 48.4 percent before the age of 18, and 62.5 percent before the age of 25 years. This means that almost 50 percent of patients start experiencing mental disorders before they reach adulthood, according to psychologist Sebastian Ocklenburg in his article At What Age Does Mental Illness Begin?
Kryst is not the only celebrity who has ended their life because of internal mental illnesses. 
Helena Belmonte, a Filipina model, who was well known for her magazine cover on MEGA with Kim Chiu, ended her life by jumping off a building in the Philippines in 2014. Stephanie Adams, is another well known model who sadly committed suicide by jumping off of a building with her 7-year-old son in 2018.
"
"You go online and you see everyone saying the worst things to each other, and it's hard to stay positive. It's hard not to get eaten alive by all the negativity,"
— Kylie Jenner
Hearing that someone is living in a huge mansion, has three Ferrari's, 47 dogs, 7 zebras, and is on the cover of a magazine can get annoying. I find myself thinking, "Ugh, another celebrity making headlines for experiencing the same thing that more than 18 percent of people in the U.S. experience each year."
But in our quest for success and repute, we can all learn from Kryst's story. When I was younger, I was told I needed to hide my problems from the world because everyone always tells me "there isn't anything to be sad about." That's what Kryst felt every day.
Leave a Comment
About the Contributor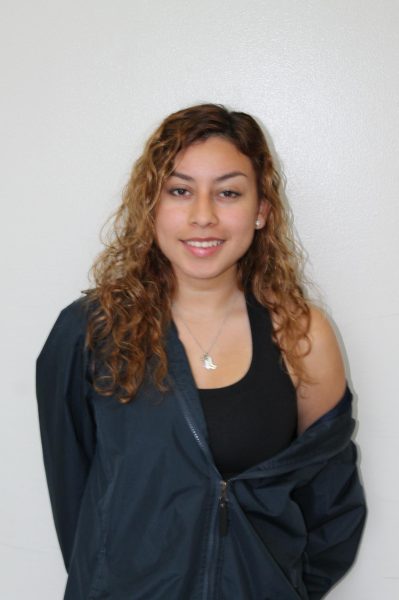 Roxell Bonilla, Sports Editor
Roxell is a junior at CVHS. She loves sports of all kinds, especially soccer and volleyball, and even runs some sports clubs here at Carnegie. She also...