One Safe Houston Initiative tackles Houston's increasing crime rates
On February 2, Mayor Sylvestor Turner announced a $44 million plan to tackle rising crime rates in Houston.
Since the start of the pandemic, violent crime has spiked, prompting Houston to implement a Violent Crime Initiative that succeeded in reducing crime in all areas except homicide. With 62 homicides in 2022 as of February 15, a 32 percent increase since the same time last year, the mayor launched One Safe Houston: the Mayor's Public Safety Initiative to Combat Violent Crime. Houston's homicide rate increased to 57% in 2022, being one of the highest in the nation trailing being Chicago.
"The new initiative includes $5.7 million to pay for overtime for 125 officers, $1 million for a gun buyback program, $1 million for a program that helps formerly incarcerated individuals get job training, housing and other needs, $2.5 million for a program to deploy outreach workers and violence interrupters to mitigate conflicts in neighborhoods and $3 million to help reduce domestic violence," according to U.S. News.
Some police speculate that the increase in homicides is correlated to the COVID-19 pandemic as the increase in domestic violence after the start of the pandemic in 2020 lead to more homicides. According to the FBI, the pandemic instigated more homicides nationwide.
Houston law enforcement agencies have used multiple procedures the past two years trying to curb the increase of violence. One major strategy that Houston police Chief Troy Finner has employed is identifying crime hot spots in the area.
In hopes of dealing with the increase in homicides, Houston releases the One Safe Houston Plan.
"This plan represents a holistic approach to combating violent crime on the streets while being responsive to the needs of victims and building healthier communities in the process," said Houston Mayor Sylvester Turner.
The holistic plan focuses on four key areas: Violence Reduction and Crime Prevention, Crisis Intervention and Response and Recovery, Youth Outreach Opportunities, and Key Community Partnerships.
One Safe Houston's cost breakdown includes a major proportion of the $44 million going towards Mental Health Crisis Intervention ($21,384,178) and Domestic Violence ($9,608,627.18).
"I am excited about the possibility of the new stuff regarding mental health and support for domestic violence victims because that is something that I have a personal relationship with," says CVHS Senior L Hurysz.
Hurysz states that they have had good experiences with cops during their mental health struggles. However, they also note that it may not be the same for everyone.
"I know that it's not like that for everyone, especially for people of color. I have talked to multiple people who had the cops called on them by someone who was afraid for their safety because of their mental health. The police ended up doing a lot more damage to the situation," said Hurysz.
Along with giving mental health resources, One Safe Houston will also support communities by increasing the amount of police to curb increased religious hate crimes, illegal firearms, and assaults.
Specifically, Turner condemns all racial discrimination and racism. He states that law enforcement is there to make sure that the whole community condemns violence on race, culture, gender, and sexual orientation.
"I think that hate crimes that occur at religious places in religious institutions are very horrific. With anti-semitism being as widespread as it is, it's really concerning to me how this extra security is going to be enacted," said Hurysz.
The Houston Police Department will be adding more patrol cars in target communities in hopes of reducing illegal activities in the areas. Turner started this initiative by adding an additional 125 officers per day on overtime in high violent crime locations. With the additional officers, Turner hopes this will provide better response to crimes in progress and would be obstacles for crimes in the making. This part of the initiative will total to about $5.7 million.
"I feel that these initiatives show that officials care about Houston and this helps create a safer environment everywhere," said CVHS Senior Sterling Adams.
However, some, including Hurysz, are skeptical of these plans due to the procedures that could be taken. They state that this is a concern in growing target communities and arresting everyone is not the solution
"I was originally really skeptical of wanting to put more police force into disadvantaged communities. I hope that the Houston Police Department understands what was said previously that crime isn't a cause of the disadvantage in those communities, it's a byproduct," said Hurysz.
More concerns are brought up as spectators further question how these policies will be enacted. A common question brought up among Houstonians is, do we need $44 million dollars to make this possible?
"This deal is a great step [to tackle] the increasing crime rates as a whole. However, some of the money they are using is probably taken from somewhere else. Overall, I like the plan though," said Adams.
Although millions of dollars are going into this initiative, only time can tell if these concerns will be alleviated.
"We don't know if they're going to follow through on those promises, and what the results of those programs are going to be. But looking at their intended uses, I am honestly quite hopeful," said Hurysz.
View Comments (2)
About the Contributors
Ankitha Lavi, Staff Writer
Hi! My name is Ankitha Lavi and I am a senior at CVHS. I love playing the piano and am a huge music enthusiast.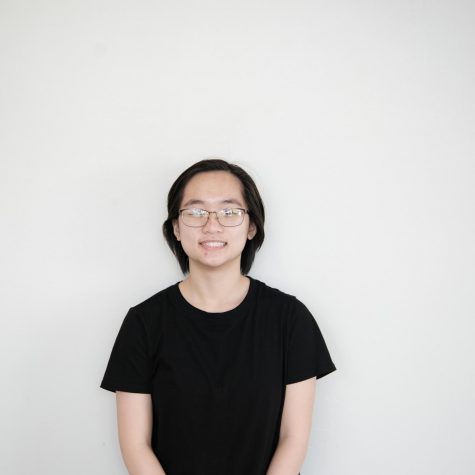 Vivian Huynh, Editor-in-Chief, News Editor
Hi! I'm a senior and like martial arts and drawing.