New AP Nap class to be offered at CVHS starting Fall 2022
Attention sleep-deprived Carnegie Vanguard high schoolers!!!
On March 22th, 2022, the Houston Independent School District announced that select HISD high schools–Carnegie Vanguard High School and Michael E. DeBakey High School for Health Professions–would sample the Advanced Placement Napping class. This addition to the curriculum will be effective as of this upcoming fall.
The AP Nap course is designed to not only teach sleep-deprived students how to sleep effectively but also offer them the opportunity to engage in sleep without any interruption or restriction. 
"Sometimes, I'm so bored and tired in class that I lay my head down on the desk to sleep. But the teacher always wakes me up. Can't they see I'm tired?!?! I am excited and ready to take AP Nap, so this will not be an issue anymore," said freshman Arian Tahanan. 
In order to prepare students for the AP exam in May of 2024, AP Nap consists of the following 5 units:
Sleep Practicum 101: Gets better with practice!

Mattress Studies: How firm do you like it?

Bed Sheet Studies: What is thread count?

Pillow Studies: How soft do you like it?

Sleeping Positions: Supine, prone, or prostrate?
"
"I want to be able to learn to sleep just like Snow White. Deep in slumber awaiting my Prince Charming. When I go to sleep, I want to be able to feel like I am still in my mother's womb: swimming in her bodily fluids and sucking my thumb without a care in the world. That's the life," said senior Guillermo Arellano."
— Senior Guillermo Arellano
The Sleep Practicum 101 unit will expose students to extensive and in-depth sleep practice to ensure a peaceful and restful 5 on the AP exam.
"When I took the honors sleep class, I averaged about 5 hours of sleep a day, but I hope to improve my hours to 8 or even 10 by taking AP Nap. My mom always told me that I am falling behind in class because I sleep incorrectly. But, I like to sleep with my head under the pillow, it helps me hide from the ghosts at night," said junior Elissa Merhi. 
Mattress Studies will showcase bedding pads from innerspring to memory foams to mattress in a box to waterbeds to hybrids. 
"We don't have a mattress at home, so every night, I lay out a sheet of foil on the floor, and then layer it with toilet paper. It gets kinda annoying when you turn over, cause you get all tangled up in it and can't move. But otherwise, it's ok. Maybe, students can get to take home a sample mattress from class," said senior Ankitha Lavi.
"Does a tree count as a mattress? At home, I sleep on a tree branch and pretend I'm a sloth," said senior Shree Kamani.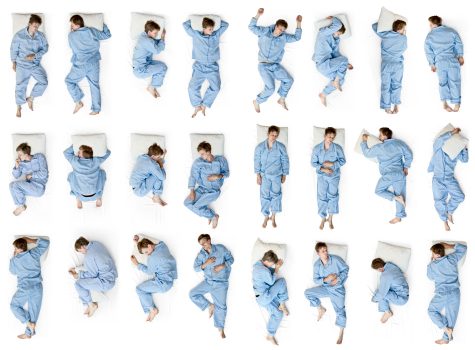 Bed Sheets Studies will teach students how to select the optimal bed sheet that will provide a sleep full of tranquility. 
"People think they know their sheets, but do they really? Do you have percale, sateen, duvet, or Egyptian cotton? What's your thread count number? If it's under 500, don't even bother talking to me," said senior Lakshyajeet Domyan.  
In addition to the graded material covered, AP Nap will cover Sleeping Positions for students to explore alternatives to their current sleeping habits and different sleeping positions.
"I want to be able to learn to sleep just like Snow White. Deep in slumber awaiting my Prince Charming. When I go to sleep, I want to be able to feel like I am still in my mother's womb: swimming in her bodily fluids and sucking my thumb without a care in the world. That's the life," said senior Guillermo Arellano.
"I sleep like a starfish. I like Patrick the starfish," said senior Nicholas Le.
"I sleep like a froggy. I pretend I'm on a lake, sitting on a lillypad and ribbit as I stare into the abyss," said Aminah Aziz.
CVHS teachers and staff are thrilled about the addition of this new course to the Carnegie curriculum–especially certified sleep instructor Kris Casperson who will be teaching this course. 
"I'm going to be teaching students the right way to squeeze their pillows. You want to press down firmly with the palms of your hands, like this. When you squeeze your pillow, it should bounce back. If it lays there flat like it's not communicating with you, then you've got to ask yourself–are you really trying hard enough?" said Casperson.
Although students learn about different units of sleep and how to perform it effectively, the main objective of the class is in fact to sleep. CVHS students from all grade levels have already started practicing for this class!!
AP Nap Syllabus
Instructor Information
Instructor: Sleeping Beauty
Office: Green Room
Office Hours: Monday, Tuesday, Thursday, Friday
Office Telephone: 000-000-0000
E-mail: [email protected]
Course Description
Ready to learn about napping and challenge yourself by actually sleeping this time? Well, this is the class for you! This class has 5 units where you are expected to engage in extensive notes and exams. Additionally, this class is interactive; be prepared to have classroom seminars, work with partners, and of course–sleep!
Prerequisites
In order to be eligible, an honors sleep class should be completed prior to this course.
Textbook & Course Materials
Required Text
Pearson's AP Napping: available under Digital Resources in the HUB
Course Requirements
An HISD issued pillow

Bedsheets

A set of comfortable pajamas
Course Structure
Unit 1: Sleep Practicum 101
Building a sleep schedule

Eliminating distractions 

Foods to avoid before sleeping

Setting a sleeping environment
Unit 2: Mattress Studies 
Innerspring Mattresses

Memory Foam Mattresses

Mattresses in a Box

Hybrid Mattresses

Waterbed Mattresses

Air Mattresses
Unit 3: Bed Sheet Studies
Upland cotton

Egyptian cotton

Pima cotton

Supima cotton

Flannel

Silk

Tencel

Bamboo

Linen

Polyester
Unit 4: Pillow Studies
Down pillow

Down alternative pillow

Feather pillow

Cotton pillow

Latex pillow

Memory foam pillow

Bamboo pillow

Shredded memory foam pillow 
Unit 5: Sleeping Position Studies
Fetal

Freefall

Yearner

Soldier

Starfish

Log
Part 2: Student Learning Objectives
Objectives: 
The student is expected to sleep in class.

The student will learn the material incoherence to the AP Guidelines. Tests will be a combination of FRQs and MCQs.

The student must keep track of textbook reading. 
Part 3: Grading Policy
Graded Course Activities
| | |
| --- | --- |
| Percentage                 | Assignment Type |
| 98% | Sleeping Practicum |
| 1% | Tests: FRQs and MCQs |
| 1% | Minor Assignments: In-class discussions, homework, discussion posts, etc.  |
View Comments (4)
About the Contributors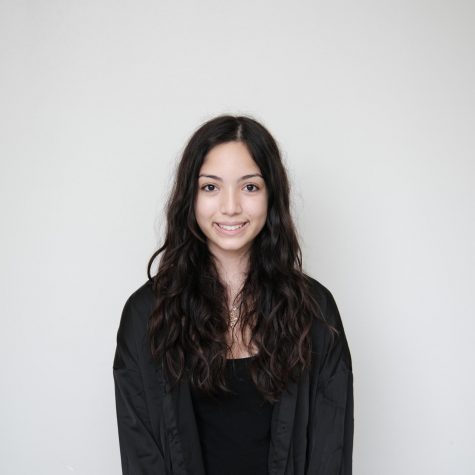 Hannah Mansour, Staff Writer
I am a senior and enjoy playing piano, swimming, and shopping :)