Students complain there is "not enough homework"
As the 2021-2022 Carnegie Vanguard High School school year is creeping to a close, students are upset with this school year's course load as they feel unsatisfied and disappointed with their promised "advanced" and "gifted-catered" curriculum.
"I kind of feel betrayed almost," says Freshmen Shawn Smith. "The Carnegie website states that they are a top high school in the U.S., but I really don't know-how. Maybe top-rated in Unsatisfied Students. I mean really, I'm done with my homework in probably twenty minutes tops."
After being virtual since mid-way through 8th grade, current sophomore students expressed sentiments of expecting more of a challenge after leaving the Microsoft Teams behind and being in-person.
"Online school allowed me to use notes and the internet on tests; I was scared I wouldn't survive in-person learning, but now I don't even need to study for anything," said Sophomore Daisy Burns.
Students also disapproved of all the extra time given to them during lunch and long advocacy periods.
"I feel that long advocacy periods are such a waste of time," said Freshmen Blake Robin. "I can finish my vocab cards for APHG in about 30 minutes, that leaves so much time for walking around the halls and socializing. I wish that extra time was repurposed into longer class periods on block days."
"We have too much lunchtime! I unpack my lunch scarf it down in less than ten minutes!" said Senior Emily Jane. "Since I finish all my work in class, I use my lunch period to play Wordle and all its variants. My favorite right now is Heardle, you should so check it out."
The lack of exams this school year has been a concern for many, some students wish they were being tested on the material more often.
"I was prepared for multiple tests in one day, I'm lucky to get a quiz or a test once a week. I can't believe how laid back the courseload is, it really makes me question if I am being academically challenged enough," said Freshman John Blake.
Parents have also started to question the rigor of their student's coursework after having s much free time at home.
"My son is always playing video games after school and says he finishes all his homework, said CVHS parent Linda Johnson. "Of course, I thought this was bullsh*t, but his grades are straight As!"
Carnegie actually decided to get rid of end-of-year honor roll rewards because of the increasing amount of straight As this school year.
"We, unfortunately, have to end over end of the year honor roll rewards for students with impressive academic achievement because we no longer can afford the prizes in our budget, said Principal Moss. "We have therefore decided to reward students who demonstrated extremely outstanding performance with a piece of copy paper congratulating them on their achievements."
View Comments (5)
About the Contributor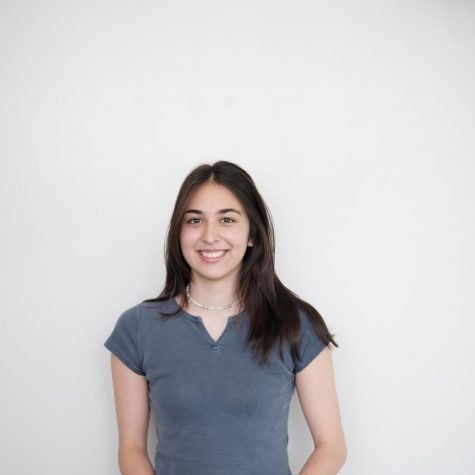 Kaitlyn Garza, Staff Writer
Hi, my name is Kaitlyn and I'm a senior!