Kelly Baskin: what it's like to be a voice actor
Voice acting has become an incredibly popular occupation due to recent interest in skyrocketing voiced-over content – specifically anime, video games, and podcasts. Voice actors professionally work with their voices for a variety of such media – whether they're voicing the gliding champion of Mondstadt for the video game Genshin Impact or the sing-songy princess from Disgaea 6.
Kelly Baskin is a voice actor from Tennessee known for her roles as Amber (Genshin Impact) and Melodia (Disgaea 6). While these games are her most famous works, spreading far across the nation, her voice can be heard in a diverse range of content — from commercials to amusement parks. Baskin's work as a voice actress has spread a long distance from her hometown of Chattanooga, Tennessee.
Baskin found her interest in theater and her middle school's fine arts programs from a young age.
"I auditioned for my school's musicals, and because I liked singing, I was like, 'Oh, this is fun! I guess I'll do chorus and also do some musicals, that's fine.'"
However, growing up in the suburbs of Tennessee, she had few opportunities to explore her interest in fine art until the eighth grade.
"In eighth grade, I switched to a magnet performing arts high school in Chattanooga, Tennessee. At the Center for Creative Arts, we could major in different things, so you could be a visual arts major or a dance major — I was a musical theater major."
Founded in 1998, the Chattanooga High School Center for Creative Arts offers academic and artistic-centered education and gives students a choice to choose a specialty department within these arts. The school is accredited by the Tennessee Department of Education and the Southern Association of Colleges and Schools.
"I started doing musicals there, and I was also part of this musical theater performance troupe outside of the school for my last three years. There, I actually got to travel to Europe twice, and that was really fun."
Due to her focus on theater at the CCA, Baskin graduated and attended Columbia College in Chicago, where she received her Bachelor's in Fine Arts.
"I got a BFA in Musical Theater Performance from Columbia College in Chicago. Columbia College is a private arts college, not to be confused with Columbia University — very different school — and I graduated in three years. Afterwards, I was ready to go to New York and be on Broadway."
However, this career as a stage actor-led her to discover a passion for voice acting.
"I had looked at this acting school in Chicago, and I thought, 'Maybe I'll just go take a voiceover class for fun, and this could be something I do on the side as I continue to pursue musical theater.'"
Baskin found her interest in voice acting in these classes, leading her to take more classes, her first demo, and get an agent for voice acting. This was at the expense of her stage theater career, which she found less profitable than her voice acting work for a fraction of the long-time commitment.
"I would do some shows in Chicago for three or four months and make two or three hundred dollars – which doesn't even cover my rent or groceries – but I could do a voiceover job in an hour and make my entire month's rent."
Thus began Baskin's 8-year voice acting career.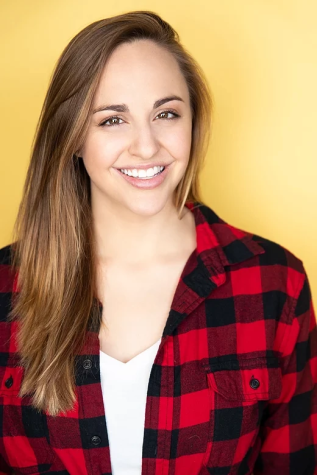 "My first paid job was from a friend of my mom's; he owns a marketing company, and they were doing a commercial for a tourist attraction back in my hometown. They paid me a few hundred dollars, so that was my first paying job, which I did in my closet."
Voice actors' payment is slightly more complicated than most other jobs where work is only paid for by the hour.
"We do a lot of work that is not paid — all of our auditions are unpaid, all the callbacks, all the marketing, all the website building – all of that is unpaid," she stated. "You get paid for the time it takes to record, and it's normally an hourly fee. Some genres, like video games, have two-hour minimums – so even if you come into the studio and record for five minutes, you'll still get paid for two hours."
The usage of her voice is another factor companies pay for on top of this hourly rate.
"Let's say I'm doing a radio commercial, and I get paid a certain amount of money for being in the booth. Then, I get paid per 13-week cycle of usage that the radio airs that commercial for. Most of the rate that we charge comes from that usage."
Voice actors are also allowed to work in unions, which may offer various work and pay protections, such as fair rates within reasonable amounts of time, safe working conditions, health insurance, and pension.
"If you book a union animation or a union commercial, you can get residuals from that, which pay based on how many times the commercials run, how many times your episode is aired, et cetera. The union keeps track of all that."
A lot of work is also unpaid, such as website building and auditions for positions that aren't guaranteed.
"We put in a lot of work that people don't see. A lot of people think we're just in the studio all day, but we have to do marketing and get ourselves out there to get booked. It's a lot of work," she states. "I don't spend all day every day in my booth. A lot of my day is just me doing marketing and research. Networking is really important for voice-over."
While voice acting can be confusing and extensive at times, Baskin considers it fun.
"This is a fun job. I do really love sharing unique stories, whether it's for commercials or if it's for an animation or video game – I've just always really loved using my voice."
View Comments (2)
About the Contributor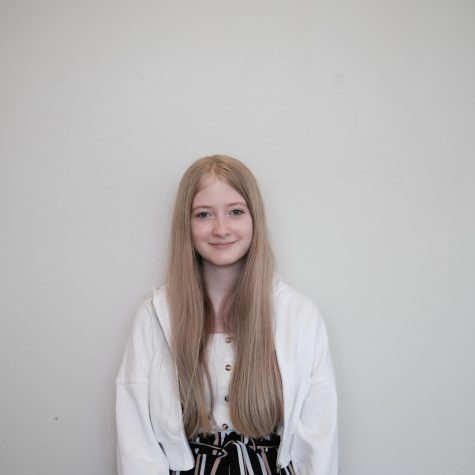 Nadia Talanker, Contributing Writer
Nadia is a senior at CVHS in her 4th year of writing for the Upstream. She has been writing as a hobby and competitively for nearly a decade and her favorite...