Op-Ed: Both genders can face domestic violence
Domestic violence can occur in heterosexual and same-sex relationships which can essentially affect anyone of any age. Domestic violence can take many forms; including physical, verbal, emotional, and sexual abuse, and can be directed towards children, parents, or the elderly. Although domestic violence is a prevalent problem in the United States many people don't acknowledge that women aren't the only ones who face domestic violence. 
Johnny Depp and Amber Heard's case have been trending on social media for the last couple of weeks. On December 18, 2018, Depp's ex- girlfriend, Amber Heard wrote for the Washington Post how domestic violence was false and asked for $50 million in damages. In 2016, Amber Heard filed a divorce from Johnny Depp. Heard later obtained a restraining order against Depp over domestic violence allegations. Heard claims that Depp has aggressively thrown the phone at her, leaving her face bruised. 
"Honestly I did not expect to see Johnny Depp in a court case. He is portrayed on screen and off screen as a very genuine man who would never lay a hand on another  individual, especially someone that he cares so much for," junior Madeline Ward said. 
Depp, 58, is suing Heard, 36, for $50 million after she accused him of domestic violence before and during their two-year marriage. He has claimed that Heard was the one who escalated the relationship's violence.
Since the trial began on April 11, 2022 , conflicting evidence has been presented to undermine Heard's cause. Lawyer Elaine Bredehoft showed a Milani Cosmetics Correcting Kit and said that Amber used it to cover her "bruises" from Johnny Depp. During the trial Bredehoft said, "This is what Amber carried in her purse for the entire relationship with Johnny Depp." The abuse was alleged to have taken place during the year of 2014 to the year of 2016. What is inexplicable is the fact that the Milani correcting kit wasn't released until the year of 2017. 
The issue about this case is that Heard believes that since she's a female, many people are going to be on her side because of the belief that women are weaker than men. Every year, more than 10 million people in America including men and women are subjected to domestic violence. In the United States, one in every three women (35.6%) and one in every four males (28.5%) will be raped, physically abused, or stalked by an intimate partner at some point in their lives. 
Ward expresses herself about this situation, she shares on how slowly the pieces are falling down and connecting with each other. society is used to males using violent acts with women than women using violence with men.
"I think that regardless of your gender, domestic violence is domestic violence. There is no certain leniency for any specific gender. I do think however that because there are more male cases of domestic violence being brought up currently. This is able to demonstrate to men in society that they too can come forward as domestic violence survivors or recognize that they are in a domestic violent relationship," said Ward. 
Depp alleges that Heard used to physically abuse him, leaving him bruised up on his face. During trial Depp told court that he was frequently subjected to abuse and violence at the hands of Heard during the fourth year of their relationship. In one recording of their argument played to the court, Heard tells her ex-husband: "Tell the world, 'I Johnny Depp, a man, am a victim of domestic violence,' and see how many people believe or side with you."
"I feel that the stigma that only men can commit domestic violence is absolutely true but also women can commit the same offense. I think that regardless of your gender a  woman or man can face domestic violence," Ward said. 
In another occasion, there was an incident where Johnny Depp testified that Amber became enraged when he had started drinking in Australia during the filming for the Pirates of the Caribbean movie franchise films and had thrown a glass bottle of vodka, severing the top of his finger. Later on Depp was taken to the hospital and lied to the doctors that supposedly his finger got caught in large accordion doors instead of Heard causing that. In court Deppp said "I lied because… I didn't want to disclose that it had been Ms.Heard that had thrown the vodka bottle at me and took my finger off; I didn't want to get her in trouble."
As a matter of fact this case can help many young students who are currently in high school or those who are barely getting into relationships, to know what type of person they're dating and how they can stand up for themselves. 
"This can show students an example of what domestic violence would look like so when they are older they can recognize the signs and take the necessary precautions to cease or get away from the domestic violence."
Women are not the only ones who face domestic violence men can also go through this situation. In many other situations women who have gone through domestic violence/ abuse. Physical abuse can result in a variety of chronic (long-term) health issues, such as heart disease, high blood pressure, and digestive issues. Abused women are more prone to acquire depression, anxiety, or eating disorders. Women who have been mistreated may turn to drink or drugs to cope
As of currently it is also known that this has touched on the #MeToo movement, intimate relationship assault, and celebrity decadence. In essence, it is a couple re-litigating their divorce in public. During trial it was also mentioned by judge Bruce White that neither side is going to win. "Neither side is going to win," she says.
Leave a Comment
About the Writers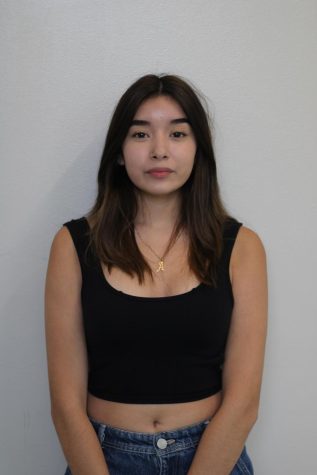 Ashley Becerra, Staff Writer
Ashley is a senior at Carnegie. Even though she is busy with school, she still finds time to do activities outside of school like playing soccer. Ashley...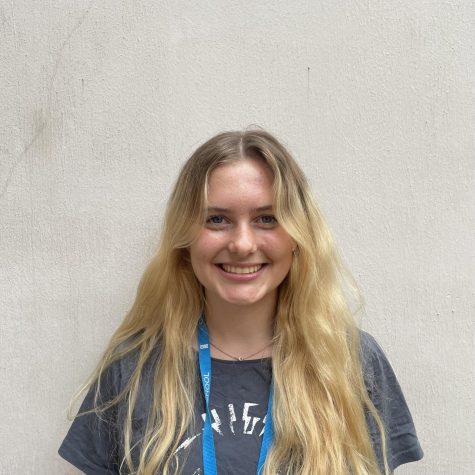 Camille Marlin, Staff Writer
Hi! My name is Camille and I am a senior at Carnegie Vanguard High School. I am a soccer player for the Houston Dash Girl's Academy, when I am not on the...