Carnegie Sophmore Abigail Nunez play for El Salvador in CONCACAF U-17 World Cup
Since she was nine-years-old, sophomore Abigail Nunez has traveled across the country to support and watch her brother play in his club soccer tournaments. To pass the time, Nunez found herself kicking a soccer ball around by herself on the sidelines. From the sidelines to playing for El Salvador in the CONCACAF U-17 World Cup Tournament, Nunez's journey has been immense.  CONCACAF U-17 World Cup is an international association football event in North America, Central America, and the Caribbean region, and is the qualification tournament for the FIFA U-17 World Cup. 
The selection process consisted of a tryout open to anyone. Following the tryout, Nunez stepped off the field to an acceptance she described as immediate and unusually nonchalant, given she had just qualified to play for the biggest tournament in the Western Hemisphere for her age group while also representing her El Salvadorian identity. 
"I went to go try out and I just saw so many girls. And then when they told me that I was going to play well, it's kind of a dream to play for your country, my parents' country. So honestly, I couldn't believe it because I didn't think I was going to make it," said Nunez
Going head to head against teams from all over the world, Nunez and her team started their two-week-long battle with three consecutive wins. First, sweeping Guatemala 6-0. Then onto Haiti, where they won 2-0, and finally defeated Cuba, 3-0, advancing the team to the quarterfinals.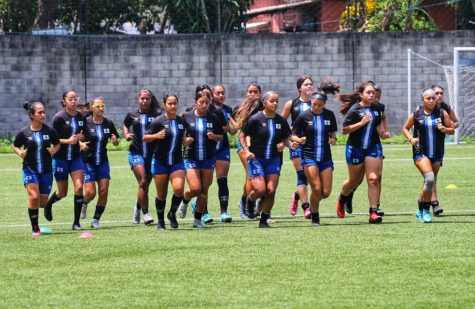 Sweeping their first three competitors, Nunez and her teams had made it to the quarterfinals, breaking the record for the Salvadorian Team. However, their advancement in the tournament was bittersweet; they were now up against the team they had been most worried about: Puerto Rico. 
"They were supposed to be the strongest team in our group. They were tall, and they were very fast. So they had an advantage because we're pretty short compared to the rest of the teams," said Nunez. 
The team ultimately ended up losing and being eliminated from the tournament after losing 2-0 against Puerto Rico. Despite this, Nunez still managed to recognize the team's accomplishments during the competition. 
"We only made it to the quarterfinals. But that's actually as far as any Salvadorian team has ever gone because up to the quarterfinals we didn't get scored on once by any team. And then we got scored on by Puerto Rico 2-0. But I mean, still, that's far," said Nunez. 
Though Nunez is very proud of her accomplishments in El Salvador, she was watched 24/7 and had to continuously fight for a spot that wasn't guaranteed. Nunez's passion for the sport was severely questioned throughout this tournament. If there was ever a time she thought about quitting it was during this competition. 
"I was never used to being so pressured while playing. So it kind of felt like a responsibility, I had to do good in order to stay there. So I wasn't really enjoying it. Because I've never been used to that pressure before, " said Nunez.
Rather than feeling like she was fighting for a spot every time she was on the field, Carnegie Girl's Soccer gave Nunez a way to express herself freely through soccer. 
"[Mr. Arredondo] made me comfortable enough to express myself because at Carnegie, I can play more freely because of less competition. But in El Salvador, it's a lot more competitive and more serious so I have to step it up and I can't play around as much because I'm fighting for a spot. So they always look at me even while I'm practicing," said Nunez
Nunez's ability to express herself through soccer has been molded by the experiences that have shaped her on and off the field. Nunez recounted one of her favorite soccer memories, where she was able to overcome gender norms as a soccer player. 
"He just pushed me off and I fell on the ground, but then I got back up and I was able to take the ball away from him. But it was good because a girl beat a boy," said Nunez. 
As a Houstonian, a nationally renowned soccer club in Houston, Nunez wasn't only molded by her favorite memories but also her worst ones, as she sat on the bench feeling at fault for the loss of her team.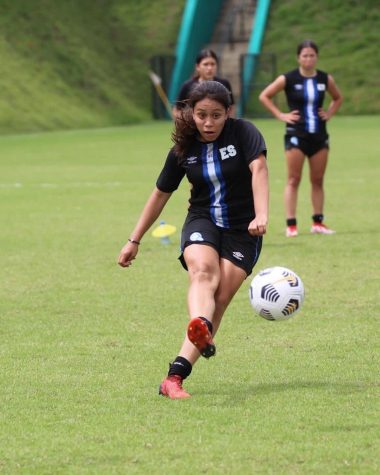 "I got injured, and I sprained my ankle. So we went to Oklahoma for the state. And I wasn't able to play. And I felt really bad because we lost. It just didn't feel right, watching them play, you know, because I feel like I could have contributed and we could have done a lot better. And it was just very frustrating," said Nunez. 
Despite times of discouragement, Nunez still hopes to further her soccer career and continue to fill her journey with more memorable moments on the college and professional levels. 
"I think [CONCACAF U-17] is probably going to help me to play for college as well, but I kind of want to play for a professional club. Well, maybe when I'm older, not right now, but I think I want to continue to play professional soccer," said Nunez. 
View Comments (4)
About the Contributors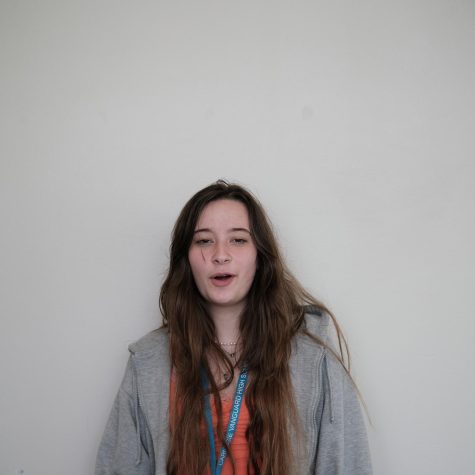 Julian Namerow, Features Editor
Hi, I'm a senior. I am a feature story editor and i have the best dog in the world.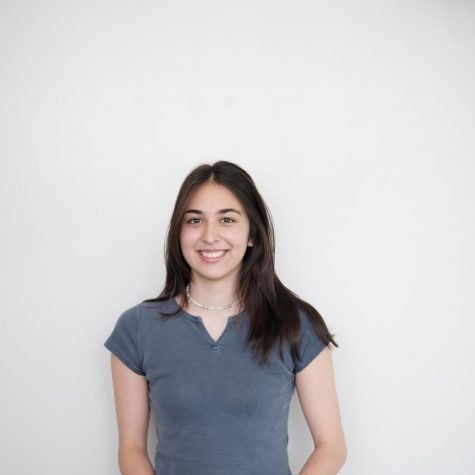 Kaitlyn Garza, Staff Writer
Hi, my name is Kaitlyn and I'm a senior!