CVHS senior Gowtham Kadiyala gets early assurance into medical school
Many high school seniors across the United States start applying to colleges according to their liking. But for stem-oriented CVHS senior Gowtham Kadiyala, he applied to regular college applications as well as Bachelor of Science and Doctor of Medicine degree programs (BS/MD).
Kadiyala's initial interest in the medical field stemmed from his family's unpleasant experiences with the healthcare system.
"My parents grew up in small villages where the roads are terrible so it takes forever to go to the nearest hospital. Because of that, a lot of people passed away because the clinic that they have in our village is very under-resourced. So it's also very hard to find quality health care. My grandparents used to have to travel an hour to the nearest hospital for their checkups. Just like growing up and listening to those stories, I decided that this was something I want to do. I want to help bring quality health care to people living in the rural areas and underprivileged communities," said Kadiyala.
Since then, Gowtham has had a passion for wanting to help out in the medical field. However, this clashed with his interest in engineering. 
"I've always been conflicted between being an engineer or going into the healthcare field primarily because of my love for sciences and technology. I enjoy doing robotics and it is something I want to continue doing in the future," said Kadiyala. 
However, this internal conflict between medicine and engineering was resolved when he was given an opportunity to simultaneously pursue both.  
"I got an email from someone from Houston ISD. They were sending out emails to students who may be interested in the en-med program at Texas A&M University. It was like a webinar, where I attended the presentation and got to meet the directors and the professors. At that point, I kind of decided that you know, this is a program I really wanted to be a part of," said Kadiyala. 
The En-Med Program at Texas A&M is a tripartite collaboration between TAMU College of Engineering, College of Medicine, and Houston Methodist, located in the medical center. Graduates of this program receive a medical doctorate and master of engineering degree focused on the design and implementation of medical technologies in the next four years through this integrated curriculum.
Seeing this was the perfect program for him, Kadiyala applied. However, the application process was not easy. 
"There was a lot of writer's block when I was writing my essay for the program. I really wanted to put in all my emotions and thoughts because it was something I really wanted to do. Also, there's like one big interview for this program which was tied with an engineering design challenge thing. That was difficult because it was like all day, so it was definitely exhausting. You're ultimately just talking all day and have to maintain professionalism and composure," said Kadiyala. 
On top of the rigorous essay writing and interviews, Kadiyala also took the appropriate classes to prepare. 
"I'm taking all my major STEM classes right now. So as a senior, I am taking AP Biology and AP Chemistry. I took AP Physics last year and AP Physics C this year. I was just taking it so I can be prepared for college next year," said  Kadiyala. 
Under such a heavy course load, the majority of Gowtham's time was devoted to studying. 
"I would say I study for around 7 hours per day on the weekdays and devote about 10 hours per day on the weekends," said Kadiyala.
Of course, the immense studying, rigorous classes, well-written essays, and long interviews paid off: Gowtham got accepted into the program. 
"So I was just really excited because I've been dreaming about this program for like so long. I put so much time and energy into writing my essays, reading about them, going for the interview, and preparing for that. The amount of time that I've just obsessed about this program since sophomore year makes it feel really surreal to finally have it at hand and now I just can't wait to graduate so I can start already," said Kadiyala.
Gowtham plans to study for four whole years, just like any typical undergraduate student in the United States. 
"My major is biomedical engineering. Undergraduate is four years, and then the medical school portion of it is four years as well. I have the choice to accelerate it and finish my undergrad in three years if I wanted to. But I think I'm gonna take my time and do the full four years still because a lot of people accelerate it either because they want to go to medical school quickly or they want to save money in college. I got a whole extra year's worth of tuition saved but for me, because I'm on scholarship, I can take my time," said  Kadiyala.
In fact, Gowtham was awarded the National Merit Scholarship, Craig and Galen Brown Foundation Scholarship, and the Citgo scholarship to further his education. 
"My undergraduate scholarship totals $105,000 for all four years. So ultimately I will have the majority of my undergraduate degree's tuition covered," said  Kadiyala. 
After his undergraduate years at College Station, Gowtham looks forward to the many experiences to come in Houston, Texas: the home of one of the best medical centers in the world.
"I am definitely looking forward to studying because of the proximity. It's right in the heart of the Houston medical center. So anytime I want I can just walk into a Methodist Research Center, meet some researchers and the professors there, and maybe even join them on their projects. I have the resources to build anything I want: if I have an idea, I can just build it. So that's something I'm really excited about – nothing's holding me back,"  said  Kadiyala. 
After his own experience, Gowtham has one piece of advice for high school students applying to BS/MD programs and competitive scholarships: 
"Visualize your passion and consider if you are ready to commit to the long journey of medicine this early in your education. Depending on the program, the application process may be long, as some programs have multiple interviews. Pace yourself and keep yourself motivated," said  Kadiyala.
View Comments (3)
About the Contributors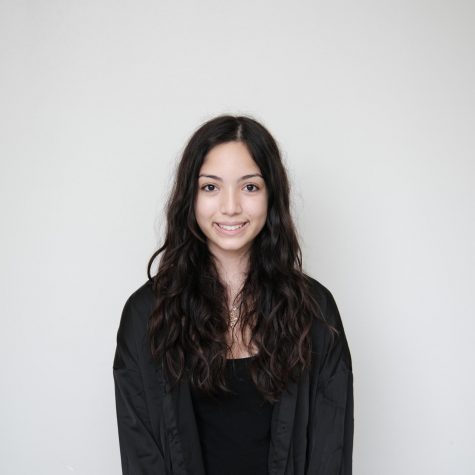 Hannah Mansour, Staff Writer
I am a senior and enjoy playing piano, swimming, and shopping :)