Goodbye, Carnegie
There comes a time when a person must look back on the most recent years of their life and reflect on things they have accomplished, as well as the things they have not. I'll miss Carnegie. Carnegie taught me many things; the importance of starting things early and trying to find a balance between things, for example. There were many good things here, but also a lot of problems. I'm not certain my experiences are identical to everyone else's, but I surely hope it reflects some of the general benefits and detriments of Carnegie…
First of all, most everyone comes to Carnegie with the expectation that it will be difficult. You are just not prepared for how frustrating it will be. In the first two years, the academic "rigor" and "challenging curriculum" is justified by the fact that Carnegie has to put people from many different backgrounds and varying levels of skill and middle school experience (HISD middle schools can have wildly different levels of quality) on the same level and teach them basic critical thinking skills. However, in Junior and Senior year, the "challenging" and "new" curriculum gives way to pointless busywork and relentless drilling of already learned facts and skills. There are still a lot of interesting classes worth taking, but some of the required courses become less interesting over time. Possibly the worst offender is AP US Government, which feels like a rehash of everything in AP US History and Human Geography, but assigns roughly the same amount of homework as those two classes. 
What adds to the frustration is the "full speed ahead" attitude of the admin and some of the faculty, where the school acknowledges that other important academic activities, such as the SAT or college applications, exist, but mostly ignores them. I have seen people have tests for classes the day before the SAT, and I have seen big projects have deadlines right before the priority deadline for most college applications. Maybe Carnegie just lacks coordination in this respect, or maybe teachers are just unaware of important things that don't relate to their classes, or maybe this is a gallant effort on the part of Carnegie staff to drive students insane.
While some may say that if you achieve a good balance between school and social life, Carnegie is much easier, achieving that "balance" is easier said than done, and the main reason for this is that the amount of time Carnegie occupies in a student's life seems to increase with each year. I just cannot state how much stress these four years at CVHS have caused me, and I will always wonder what I lost or gained by coming here. The incessant demands of different classes, the indifference of some faculty and staff, the terrible, last-minute planning of major school events, and the passive aggressive hostility of the admin to Student Council and Senior Committee have often caused me to wonder if this place will ever give me nostalgia, or if I'll ever remember it with fondness. The teachers don't seem happy with Carnegie's system either, and I have seen people (students and faculty) blame the district as well. However, I don't think we'll actually get anywhere with blaming. To move forward and create a healthier environment at CVHS, we need to ask opinions at every level, and then dramatically restructure the system. That is, if we actually acknowledge that our current system is problematic in the first place and want to move forward. 
The cliché that "maybe the real treasure was the friends we made along the way" really applies to CVHS. While the end result for some may be dissatisfying, I will always be glad that I got to meet some of the most amazing friends and teachers I've ever encountered. While Carnegie's system causes many people stress and depression, it is a shared stress and depression; one that students can talk to each other (and to teachers) about, one that leaks into our school spirit and mindset. And isn't that just heartwarming? 
The fact that I got to make great friends and build connections with some amazing teachers is probably the reason that I don't regret coming to CVHS. That's the truth. No matter how much the system infuriated me and no matter how much stress it caused me, I'm still somehow glad I came here. I'm also glad I finished up. Like with many things one completes at CVHS, graduation does not feel like some glorious victory over the system, but I'm still happy I'm done. 
I do not think I'll meet such a mass of people as the student body of Carnegie anywhere else. There are some truly remarkable people here, and just being among them, listening to their ideas, and talking with them, is an honor. I truly thank you all for making these last four years (and a pandemic no less) a bit better, and I hope the road ahead of us, of all of us, faculty, admin, and students, is a bit less foggy and a bit less stressful.
Leave a Comment
About the Contributor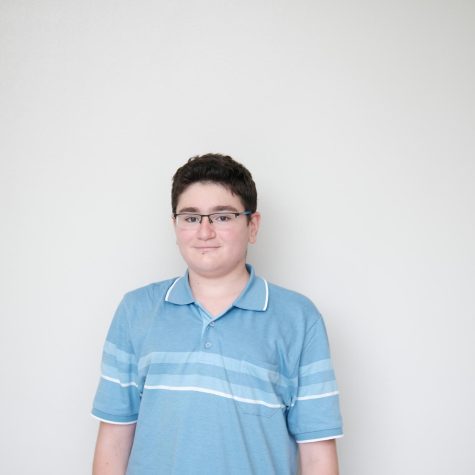 Atahan Koksoy, Staff Writer
I love reading, learning, drawing cartoons, watching films, and discussing art, history, politics, and  business. I also collect historical artifacts,...