Bipartisan Safer Communities Act passes 31 days after Uvalde School shooting
As of August, the United States has experienced 470 shootings. On May 24, the Uvalde school shooting killed 22 people and injured 17. On May 14, the Buffalo shooting killed 10 people and injured three. During the Fourth of July, 1 10 shootings killed a total of 11 people and injured 70 people. In 2017, there were about 350 mass shootings, but in 2021 that number jumped to close to 700.
On June 25, President Joe Biden signed the Bipartisan Safer Communities Act. This bill proposes to protect American children by keeping schools safe and reducing the threat of violence.
"I feel that having that [Bipartisan Safer Communities Act] in place kind of eases people's worries and anxiety around the issue because even though we haven't experienced [a shooting], it's a very scary thought to think could we be next," junior Larhin Nelson said.
In June, the U.S. Sen. John Cornyn negotiated with other Republicans to pass bipartisan gun legislation. This legislation will require background checks for potential gun buyers under the age of 21, including juvenile records and mental health records.
"I do agree that the mental health programs should be prominent and well-funded, but I think we've passed the tipping point where we can't just say we need to fix the mental health crisis. That's not enough. We also have to address the number of available firearms, the easy access, and lack of regulation with them," AP World History teacher Jane Schultz said. 
U.S. Sen. Ted Cruz along with the Republican U.S. Sen. John Barrasso introduced a rival bill that would increase school security funding instead.
"Texas has been doing so many things that make no sense with their gun laws. Texas hasn't implemented something when it's very obvious that we need something like [gun restrictions]. It's kind of sad," Larhin said. 
A Journal of Public Economics study shows that in the year after a mass shooting there is approximately a 15% increase in the number of firearm bills introduced in each state.
"There is a higher rate of gun laws being passed after a mass shooting that typically expands gun ownership. It has been interesting that whenever there's a mass shooting in several states, the response has been, 'let's be less restrictive than more restrictive'," AP Human Geography teacher Colleen Schmidt said. 
After every mass shooting, there is a 120% increase in gun laws that allow less-restrictive gun usage within Republican-controlled states.
"I think it's a terrible idea to not have a license associated with guns. People that have a license to carry (LTC) go through a whole process. They have to go through a class, they have to get certified and [they] have to take a written test. While it's not like an extensive course, there's still something there. It's kind of like a fallback, like a check; it makes sure that whoever is in control of that firearm and whoever owns it and carries it has the basics of safety regulation," AP US History teacher Nathan Wendt said.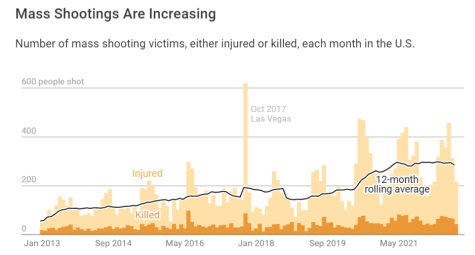 A ghost gun is an un-serialized and untraceable firearm. These guns are assembled at home using 3D printers, kits and different parts of other uncompleted guns bought online so the firearm isn't required to be registered. These guns are at times untraceable by metal detectors.
"I think the problem with ghost guns is not necessarily the accessibility, because if people want to make their own firearms and they have the skills to do so, they're going to do it. They can turn a piece of raw iron ore and they can forge it down into a block of steel and then from there, mill it out to be a fire gun. But [ghost guns] are making the process easier because it's becoming more and more accessible." said Wendt.
In 2021, the Justice Department report alleged that more than 19,300 firearms were ghosted guns. Several states such as California, Connecticut, Hawaii, New Jersey, New York, Rhode Island, Washington and the District of Columbia have started restricting the manufacturing of ghost gun kits.
"We as a country are going to have to decide whether we value the idea of individuals being able to have the weapons they want, and if we believe that's more important than the collective safety of kids in schools or communities, that's a real problem," Schultz said.
View Comments (3)
About the Contributors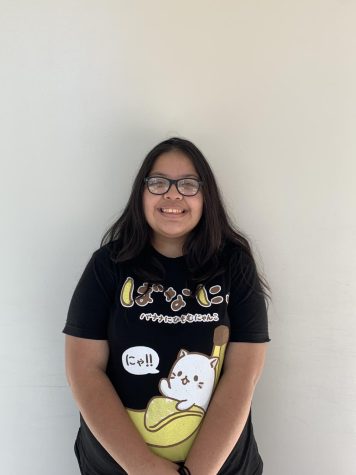 Judith Carrizales, News Editor
Judith Carrizales is a junior at CVHS. She participated as a member of the Film, Riot, and WISE clubs. Her favorite subjects are Journalism (of course!)...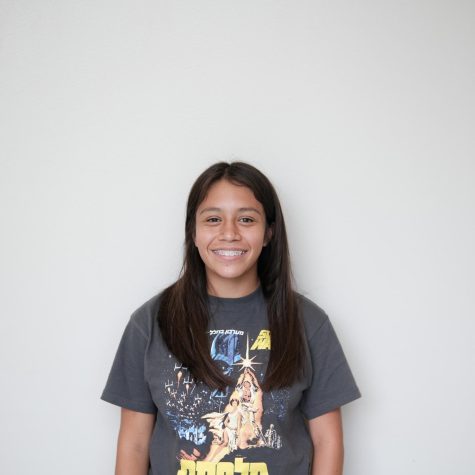 Abigail Nunez, Staff Writer
Abigail Nunez, has two older brothers and a best friend named Esperanza. She has always had a thing for sports , and now plays with the u17 National Salvadorian...