CVHS theater department develops Native Son production
The Carnegie Theatre Company is putting on a production of Native Son this fall. The play, written by Nambi E. Kelley and adapted from the original novel by Richard Wright, is set to open December 16th and be performed again on December 17th.  
Native Son follows a black man in his twenties, Bigger Thomas, in 1930s Chicago as he struggles to deal with the ramifications of accidentally murdering Mary Dalton, the daughter of a wealthy and influential white family. He is first employed by them as a chauffeur before he gets entangled in their family politics, with Mary's parents asking him to keep an eye on her and her boyfriend, communist Jan. It all comes to a head when Bigger carries Mary up to her room after she spends the night drinking with Jan. When he hears her mother calling for her, he panics and silences Mary's drunken ramblings with a pillow, unaware of how it would kill her.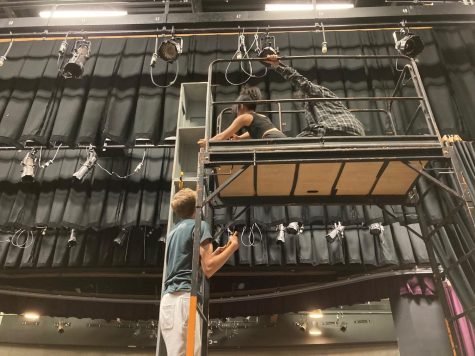 For Steward Savage, CVHS's theater director, this is not his first exposure to the play. Savage first introduced the script five years ago, sending a cut version of it to the script committee for UIL One-Act Play, a competition where schools across Texas perform an 18 – 40-minute play that may be judged by a panel of three judges or by a single judge. However, a year after getting the rights to the show and submitting the script, there was a new problem.
"UIL wanted to censor the script. UIL wanted to take out violence from the script. UIL wanted to take out major plot points from the script," Savage said. "And so, I went back to Nambi and just said, 'They're going to censor this script like crazy. I don't feel comfortable doing that to the story.' She was incredibly gracious and honored that we weren't trying to bastardize the script. So, she told us that when we were ready, the rights were there."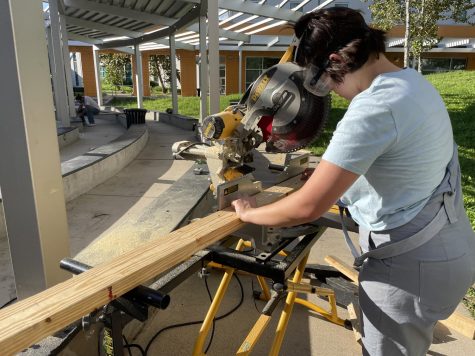 It was during this time that the COVID-19 pandemic hit, which ended up being yet another setback for the theater department.
"It took some time to process through, making sure that we could set it up, and then the dilemma became COVID. Then there were just so many issues with that. And so, that was ultimately why it was sort of like, this is the time," Savage said.
After two more years of delay—readjusting to an in-person school environment and complying with new protocols—Savage was ready to bring Native Son to CVHS. The process went by very quickly thereafter, with a monologue workshop, auditions and callbacks running through the final week of August. Rehearsals began the following week. However, despite the many accolades Kelley's adaptation has received, there are others who are not as comfortable with a production of Native Son happening.
"It wasn't the people of color that didn't turn up. It was your white actors that chose not to audition because they felt uncomfortable with the content of the play," Savage said. 
He went on to say that the black cast members felt slightly upset with the controversy, seeing it as their story to tell.
"Being a person of color, it's one thing to have somebody say, 'Hey, there's a play, it's going to be focusing on some racist topics and stuff.' And it's another thing to know the actual story behind it," said CVHS freshman Jaymie Nicole Hilliard-Phillips. They are cast to play the Black Rat, a representation of Bigger's conscience. "It's like a symbolism saying, 'Hey, this is what happened. Open your eyes. This is what's going on in the world.'"
Savage hopes Native Son will jumpstart a conversation about the oppression black people faced.
"I hope [it] is something that's there so people can learn from it because that's the purpose of theater," he said. Of theater, he believes, "It's to teach. It's to hold the mirror up to nature, so that we can see ourselves, and we can learn from it."
This article was updated to revise the show dates, which were originally November 4th, 5th, 11th, and 12th.
View Comments(1)