Recent report reveals 54 educational gag orders introduced last year, funded by dark money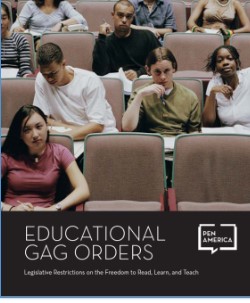 The Progressive Education Network (PEN) has published a report revealing 54 educational gagp workers introduced by legislators last year to restrict teaching in schools. At least 156 conservative 'dark money' organizations anonymously fund the implementation and proposal of gag order bills aimed to remove "divisive" topics in US public school curriculum such as Critical Race Theory and LGBTQ+ Studies.
Through dark money, many heavily funded anti-CRT and anti-LGBTQ+ conservative groups are helping with the proposals and passing of bills that limit or completely stop the instructional teachings of topics named as "divisive" for school curriculums.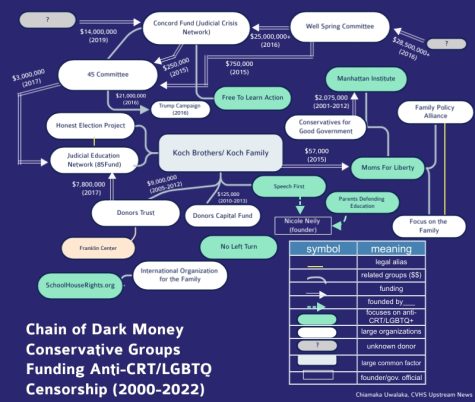 Conservative officials deem teaching Critical Race Theory divisive. Critical Race Theory (CRT) is an academic theory that suggests that the legacies of slavery and segregation are the historical influences institutional and systemic racism today. Similarly, these groups claim LGBTQ+ studies are promoting 'un-patriotic' and 'anti-American' values.
Dark money is political spending by nonprofit organizations; these political funds or anonymous donations cannot be traced back to a definite donor. When traced back to quantity, reports and receipts have revealed extremely large sums of money from anonymous donors are being given to these groups. In 2021, Moms for Liberty, a conservative organization that advocates for parental rights and schools, recently began taking up prospects in classroom censorship, receiving upwards of $57,000 in anonymous donations. Spokesperson Chris Rufo for the Manhattan Institute, another anti-CRT group, received an estimated $17.9 million, also from anonymous donors.
Even though the donors for these organizations are completely anonymous, there were few constants that were transparent in the investigations carried out to produce the visual model provided. Though the money cannot be traced back to an individual donor, they are often traced back to larger organizations that these donors are a part of. This ring of dark-money groups shows a pattern in which more influential groups donate large sums to smaller conservative groups. Sometimes, they create branches of these larger groups that are made to specialize in activism against a specific topic, the most current being anti-CRT and anti-LGBTQ+ curriculums in schools.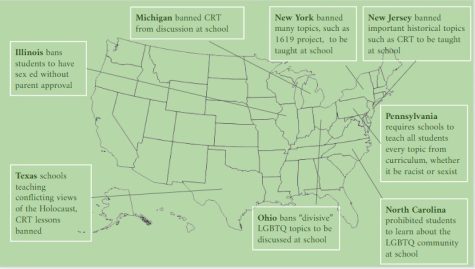 The flow of a few 'mega-groups' and their respective branches also run behind closed doors. The Concord Fund, previously known as the Judicial Crisis Network, received at least ten million dollars from the WellSpring Committee, a similar dark-money organization. It has spawned other branches of conservative groups such as the Judicial Education Network (85 Fund). This group is also in legal alias—a name used other than the given name of a person or reference to that other name, which may not be an attempt to hide his/her identity—with Honest Election Project, a group that specializes in prospects of preserving conservative values in governmental elections.
The Concord Fund, who is also in legal alias with a smaller conservative organization called Free to Learn Action, is run by wealthy political activist Leonard Leo. Leo has connections to multiple other groups and has donated upwards of $250,000 to the 45Committee, another dark-money conservative organization. In 2016, the 45Committe was in the top 15 most politically funded groups, receiving donations of $22 million that year.
Free to Learn Action is also registered with the Concord Fund under this fictitious name. They claim to be a "nonpartisan" group dedicated to promoting education without pressure or requirements to subscribe to a singular worldview and activist curriculum with a political agenda.
As shown in the visual, a name that has quite a few connections is the Koch family, or the Koch Brothers. Two of the richest men in the world, Charles and David Koch are billionaires who have been traced as consistent donors to hundreds of pro-conservative and anti-CRT groups, including the Honest Election Project, Donors Trust, Donors Capital Fund, Speech First and Parents Defending Education.
These funds go into things ranging from political campaigns for conservative politicians, ad campaigns against the inclusion of CRT in K-12 curricula and even the creation of more conservative organization branches, all which can have indirect or direct effects on student academics in the U.S.
For PEN's comprehensive list of educational gag orders across the country, view the spreadsheet here.
View Comments (3)
About the Contributors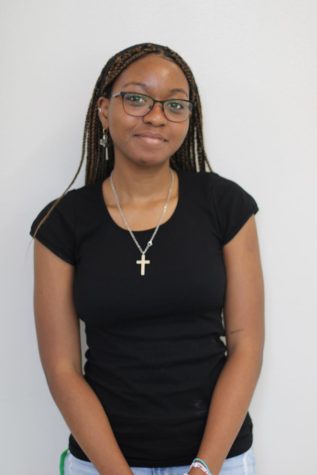 Chiamaka Uwalaka, Staff Writer
Chiamaka has one of the most welcoming and sunshine-filled smiles you will ever come across. She, like most teenagers, is still trying to figure out the...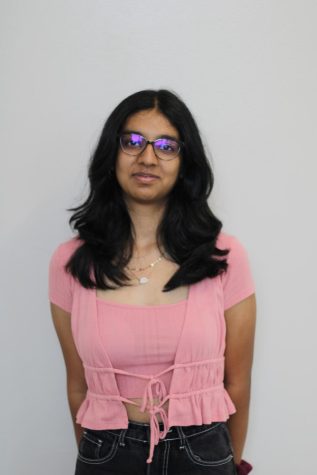 Dia Vaswani, Staff Writer
Dia is a junior at Carnegie. She enjoys reading rom-coms, standalones, and anything by John Green. Dia also comes from a rich cultural background, and...