Latin Hispanic Association, Spanish Honors Society plan festivities for Hispanic Heritage Spirit Week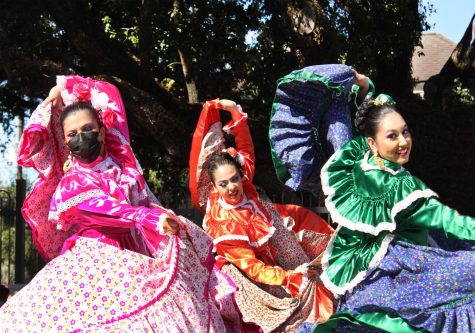 September 15 is the start of Hispanic Heritage Month, and according to the HISD Campus Demographic Report, over a third of the CVHS student body (34%) identified as Hispanic during the 2021 – 2022 school year. Students and teachers are planning to include Hispanic Heritage within their lesson plans and students are hosting events like volunteer service, club potlucks and dances.
Hispanic Heritage Month begins on September 15 because it marks the day that multiple Spanish-colonized countries became independent, such as Costa Rica, El Salvador, Guatemala, Honduras and Nicaragua.
The month is rooted in the Hispanic community's Chicano movement, which led to national recognition for Hispanic civilians' rights. Although the Hispanic community faced heavy brutality and criticism, former U.S. President Lyndon B. Johnson passed the Hispanic Heritage Week bill on September 17, 1968, which later became a basis for Hispanic Heritage Month. Its purpose is to bring awareness to the past struggles that Hispanic Americans faced, such as the lack of civil rights and discrimination that Hispanic laborers met and the prejudice Hispanic children faced in school, along with highlighting their culture and achievements, in order to bring social justice and combat systemic racism. Hispanic Heritage Month came into existence when past U.S. President Ronald Reagen signed Senator Paul Simon's bill on August 17, 1988.
On campus, Hispanic students Carly Vasquez and other members of the Latin Hispanic Association Club and Spanish Honors Society at Carnegie are putting in effort to push for inclusivity. The Latin Hispanic Association Club is hosting a Hispanic Heritage "spirit week" to welcome students to participate in events with the club.
Monday will be "Si se Puede (Yes, We Can) Day," in which students will wear their college shirt of choice in order to emphasize how Hispanic education has progressed.

Tuesday will be "Representa La Cultura (Represent the Culture) Day," in which students will wear Latin flag colors of their choice in order to unite the student body and represent Latin countries.

Wednesday will be "Latinos in Action Day," in which students will wear red to support the Latin Community.

Thursday will be "Somos Campiones (We are Champions) Day," in which students will wear their favorite Latin player shirt, team shirt or role model shirt.

Friday will be "Celebra tus Ancestros con Dia De Los Muertos (Celebrate your ancestors with Day of the Dead) Day" where students will paint sugar skull Dia De Los Muertos in order to practice the custom of bringing honor to one's ancestors.
"Our main goal is just getting a bigger presence in the school, letting everyone know that our club is a thing," Vasquez said. Vasquez, who serves as Co-President of the Latin Hispanic Association Club, plans to host "Hispanic Heritage Potlucks" to allow students to come and appreciate Hispanic cuisine.
Senior Gabriela Perez acknowledges the support from teachers within the district and clubs during Hispanic Heritage Month. Perez encourages students to go beyond and expand their reach beyond campus. She is affiliated with the Multicultural Education and Counseling through the Arts (MECA) organization through the National Hispanic Society, which hosts volunteer opportunities for students.
"When it comes to students or education, I think the teachers are already doing an amazing job to make sure everyone's treated equally and with respect. Just acknowledging the culture would be nice, educating yourself," Perez said. "MECA hosts a volunteering opportunity during the Day of the Dead, and it's great fun. We celebrate and enjoy the culture while helping out the community," Perez said.
Although Hispanic Heritage Month is supposed to be a time of appreciation and inclusion, Carnegie staff members have varying responses on how well they think the district and school are doing in order to bring awareness to the heritage month.
"I think it's a start… I think for anything to be truly inclusive, it would have to have aspects of every culture year-round," AP Physics teacher and sponsor of Latin Hispanic Association Club Marina Rodriguez said.
Rodriguez added that having a curriculum available would be a good push forward, but that it'd have to be "across subjects."
"I think one of the best things is to first implement the culture in classes, even science, math—all of the subjects," AP Spanish Language teacher Juan Peña said. Peña suggests a simple activity for teachers to assign in class, in which students are assigned to research a Hispanic or Chicano person who has made a great contribution in the area that they are teaching.
This month is meant to be a time of celebration and inclusivity for students and staff, bringing recognition towards Hispanic heritage. Teachers educating students about Hispanic heritage or including it in their curriculum allows students to learn about the history of culture and encourages them to promote it, even outside of school. Recently, a new course on Mexican American studies was added to the Carnegie curriculum, taught by Joshua Garcia. The class highlights the cultural history behind Mexican Americans, along with their struggles and upbringings.
Across HISD, there are many schools that represent the Hispanic community and their achievements. In fact, many were named in honor of Hispanic people who contributed to the greater good of our society. Throughout Hispanic Heritage Month, HISD will feature schools that represent the legacies of these important individuals.
Benavídez ES- Named in honor of Master Sergeant Roy P. Benavídez, who received the Congressional Medal of Honor.

Carillo ES- Named in honor of Edna Moreno Carrilo, a Hispanic advocate for education and developed models for the classroom.

Chávez HS- Named in honor of César Estrada Chávez, a civil rights activist who co-founded the National Farm Workers Associated with Dolores Huerta.

Crespo ES- Named in honor of Manuel Crespo, Houston's first Hispanic Police officer and the founder of the League of United Latin-American Citizens

Farias ECC- Named in honor of Armandina Farias, a partner with HISD for over three decades and a member of the National Hall of Fame of Hispanic Women in Leadership.

Garcia ES- Named in honor of Marcario Garcia, a Command Sergeant Major of the US military who won the Congressional Medal of Honor, along with many other awards with Valor.
"Gather[ing] the community [to] listen to Hispanic music outside [and] enjoy the beauty of our culture—everyone celebrating [Hispanic heritage]—would be great," Pena said.
View Comments (4)
About the Contributors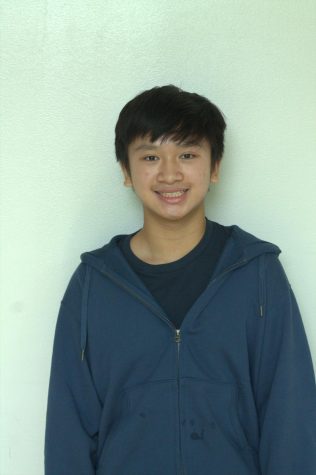 John Nguyen, Staff Writer
John Nguyen is a sophomore at Carnegie who has learned to disprove the stereotypical qualities he is too often summed up by. He is outgoing and extremely...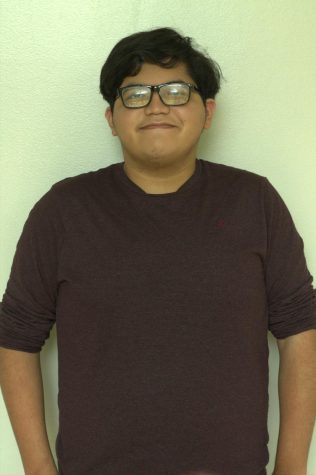 Ivan Salazar, Staff Writer
Ivan Salazar is a current sophomore here at Carnegie Vanguard High School. Reading is one of his favorite hobbies and a book that's recently caught his...