Sprouting creativity: An exploration of junior Elliot Choi's creative process
CVHS junior Elliot Choi opens his sketchbook to a blank, dull page as the sun sets along the horizon line. A quiet, warm breeze pulls the shrubbery in a melodic sway, and so does his pen as it flows across the paper, moving in motion with the wind. Choi methodically composes his thoughts and experiences, then transforms them into a visual medium—rooting them into the world as we know it. Soon, new ideas flourish onto the blank page, now full of color, vivacity, and rhythm. What once was a blank page, now intricately filled with visual depictions of his emotions and sentiments. 
Choi has been creating art since he was 3 years old. He transformed his passion for art into a side hustle through commissions and selling prints that he advertises on Instagram. This unexpectedly began at his summer job at the Student Conservation Association (SCA), where he cultivated wildlife and a new gig. 
"I had a summer job this past summer with SCA, the Student Conservation Association, and it's totally not connected to art at all. It's about cultivating wildlife and taking care of the environment," Choi said.
Choi often drew during his breaks at the SCA, sketchbook in his arms as he walked amongst the natural beauty of the wildlife surrounding him. 
"People I was working with would be like, 'oh, I would pay for that,' and I was like, 'are you being serious right now, because I would draw you stuff for money.' I started doing it for my co-workers, and then I thought to myself, 'I could probably expand this to other people,'" Choi said. 
His first commissioned work began at the SCA but gradually expanded to his social media platform. Slowly but surely, his influence started to grow into something much larger than expected.
"At first, I didn't really have to advertise because like I said, people would ask me at my work. After that, the first person that commissioned me posted the commission that I did for him on his Instagram, and he made it his profile picture, so I think that helped. I started needing more money for theater, so I actually started putting it on my Instagram, and I got more people than I thought seeing that," Choi said.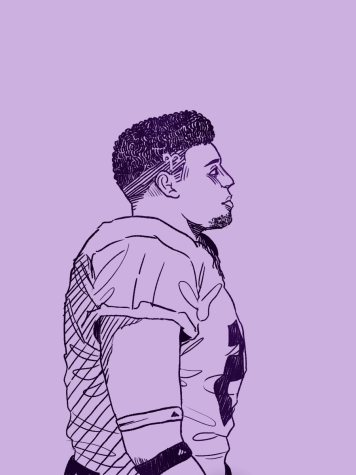 Choi describes the elongated work of pushing through a commission for a client. Through the ebb and flow of the creative process, he is able to bring anything to life, from portraits to animals, with only the stroke of a pen.
"It's just whatever the person gives me, like a photo. It depends on what I asked for too, because if they're asking for a portrait of a person, I can do that pretty easily because that's in my comfort zone. I like drawing people, but I did have one person who asked me to draw their cats and dogs, and I'm not the best at animals. So for that one, it took me longer. I had to get more familiarized with what they look like," Choi said.
The costs of his commissions vary depending on the content and intricacy of the piece. On his social media, he has two styles to choose from, and they are both semi-realistic and incredibly stylized, giving his art personality. 
Choi expertly crafts prints to sell on his InPrnt. These intimate pieces done on the side are held close to his chest with sentimental value. These prints seem to encapsulate the feelings and impacts of the world on him through art.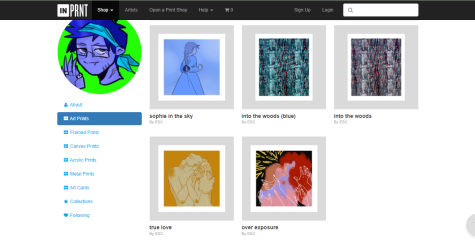 "I feel like I end up gravitating towards trans and queer stuff; queer identity is really interesting in a lot of ways, because it's not the norm. Anything that's not the norm is interesting to draw, artistically. For me, it's so easy to find metaphors and symbols and stuff like that. I think most of [my prints] tend to be more abstract." 
Outside of his main form of inspiration, his identity, artists such as Gustav Klimt and Holly Warbuton have strongly resonated with him due to their ability to convey such strong feelings of tranquility and catharsis through their confident strokes of vibrancy. 
"I just really love that painting, and I feel like I would draw it over and over again if I could. Basically, I just love that painting and I wanted to emulate the feeling of it," Choi said in relation to Klimt's "The Kiss."
However, art isn't always vibrant sunshine and compelling rainbows. The competitive side of the art industry bleeds through in every artist—followed by self-doubt and critique: an artist's worst critic is always themselves. Yet Choi has found a way to combat this with a more optimistic approach. 
"I was actually thinking about that because I feel like just subconsciously, I can't help seeing other artists and being like 'they're so much better than me and they deserve the commission attention more than I do.' But that's not true. It's about how people can see value in my art, and I see value in other people's art. And there can be value in everyone's work without one being more important than the other," Choi said.
"
I think making art, for me, is obviously to express yourself—but I also like using it as a connector to connect with other people.
— Choi
At Carnegie, academic rigor is highly stressed and emphasized, but Choi always finds time, even if it is only a few hours, to dedicate to art despite his academic endeavors as a junior. 
"I think that I do art in some form, pretty much daily just because of my sketchbook, which I use almost daily— but it's more like a journal."
Alongside schoolwork, commission work can take as long as a few weeks or a few hours depending on the intricacy of the piece. Despite the constant uphill battle of a work and school life balance, he manages to get all his commissions done in a time efficient manner.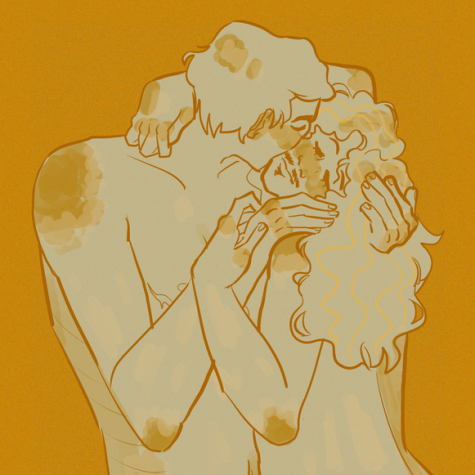 "I had this one traditional piece, and it took me like three weeks but [with] digital portraits, those probably take me like not even two hours. It depends on coloring and stuff, but an hour or two," Choi said. 
Although it may seem like the majority of Carnegie students are devoted to academics, Choi knows a lot of creative CVHS students with artistic pursuits. 
"There is a joke that Carnegie students are rejected HSPVA students. People here are really academically focused and really smart, but I think a lot of them have huge artistic inclinations," Choi said. 
Through art, Choi has found a sense of connection in clients and fellow artists that are creating with a sense of passion and love for the craft. He finds himself seeing art as the largest form of self-expression in that way. 
View Comments (6)
About the Contributors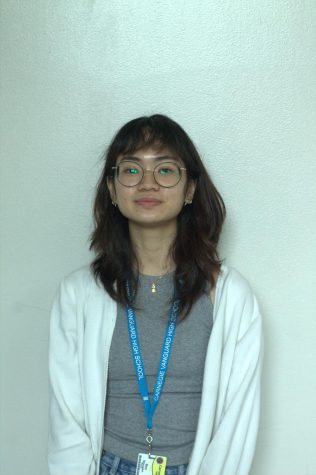 Bao Nguyen, Staff Writer
Bao is a senior at CVHS and a new staff writer for the Upstream News. She loves Studio Ghibli movies, such as Princess Mononoke and Kiki's Delivery Service....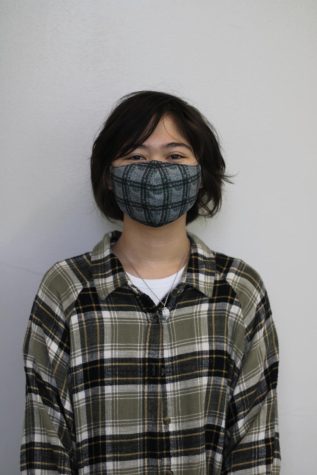 Rinn Wilson, Staff Writer
Rinn is a senior at Carnegie who is originally from Japan and loves to thrift. He likes to express himself through clothes and jewelry he finds thrifting,...