A history of fighting for inclusion and equity guides Millard House II's goals as Superintendent
Silence filled the air on May 31, 1921 in the city of Tulsa, Oklahoma. Buildings were destroyed, houses were deserted and smoke hung heavy. The scene looked like a war had taken place. That war was known as the Tulsa Massacre. For 18 hours, hundreds of Black homes, businesses and residents were victims of racial violence from mobs of white people.
After the chaos, decades of struggle for racial equality led to the desegregation of Tulsa's neighborhood. It is this neighborhood that HISD Superintendent Millard House II calls his childhood home. A labor of love, his parents built a home in the first master design in Tulsa's first desegregated neighborhood.
Growing up in a neighborhood where people moved in because of choice and not because of the color of their skin, House was embraced by an inclusive, diverse community and built interracial friendships.
"We know that in the late 70s, as you know, kindergarteners and first graders, that it was a bit odd for an African American boy, and a white, young man to be best friends. But the kids didn't know any better… So when people say they don't see color, you know, sometimes that can be hard to believe. But I actually grew up in an environment where color didn't determine where you live, " House said. "Unfortunately, in many instances, that can be the case, where color and money determine where one lives. This was one of the reasons why when we moved across the country to different cities, we moved into communities that are diverse. We live in the Third Ward, which is a very diverse community. So a lot of the upbringing that I had over the course of time has influenced who I am as a parent, influenced who I am as a husband and influenced my actions and behavior on a daily basis."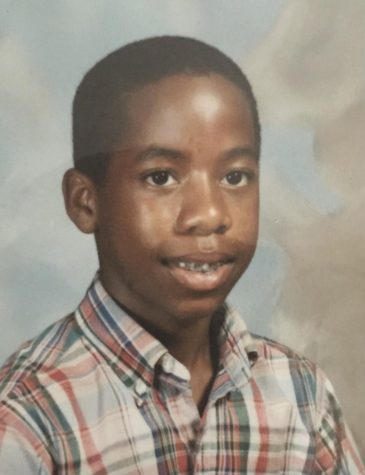 In his early school years, House struggled with dyslexia and a speech impediment called a tongue burst.  Oftentimes, he avoided reading or participating in class, and would even go hide before it came to his time to read in class.
"They used to have a reading time where it's your turn to read, you read this paragraph, but I would literally time it, and go to the restroom just about every day when it was about my time to read because, with words, I would get kind of a headache," House said.
But House grew up with two parents who were educators who quickly recognized his struggles and got him support. His father was a history teacher, and his mother a first-grade teacher, who later became a counselor. House's mother taught first grade for over 16 years and was quick to notice the struggles that House faced, and with that, she decided to get help.
"I started getting special services, to be pulled out of class, to get support. I also had a speech impediment, I had what was called a tongue burst. Anything that was said with an s, sounded like a th for me. So I had to get braces and the little spikes at the bottom of my teeth to properly learn how to utilize my tongue at the time," House said. "[My parents] found a dyslexia clinic, where I went every Saturday for probably five or six years. It was at the University of Tulsa, and my mom and dad paid out of their pocket. My mom worked a second job; my dad worked all day every day. … [There], it would feel like that you were learning to speed read. I learned with a projector on the wall, kind of an old school methodology."
House later attended Booker T. Washington High School in Tulsa, one of the highest-ranked high schools in Oklahoma. He was a part of the junior symphony and played on both the basketball and baseball teams. Since House's parents weren't wealthy, he knew he either had to get an athletic scholarship or enter the military to obtain a college education.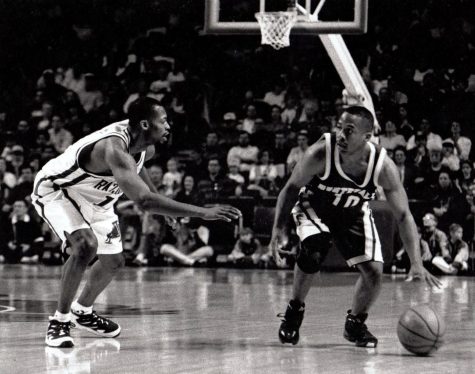 "I wanted to go to school for free… I knew I'd had the athletic side…but I was also very interested in the military as well. Luckily enough, I had a handful of schools that wanted to pay for me to play baseball or basketball there. And that's what I did," House said.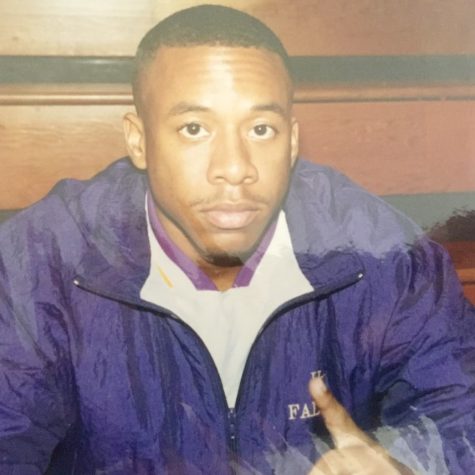 After graduating from college, when it came time to choose a career, his eyes were set on becoming a physical therapist. But, the outcome wasn't as simple as it sounded. House faced multiple rejections when applying for a higher degree in physical therapy before he found his way into education. During this time, House went through stints working as a substitute teacher, a head basketball coach, a referee, and a barber, oftentimes working these jobs simultaneously. His experience in substitute teaching led to House receiving his alternative teacher certification. By the age of 24, House went back to school to get his master's degree, and two years later, he became a school principal.
"It was a school that was the next lowest performing school in the state.. people didn't necessarily want the job. But I was young, I was eager, and I took it with an open mind, and we did some great things," House said.
"
I actually grew up in an environment where the color didn't determine where you live…. This was one of the reasons why when we moved across the country to different cities, we moved into communities that are diverse. We live in the Third Ward, which is a very diverse community. So a lot of the upbringing that I had over the course of time has influenced who I am as a parent, influenced who I am as a husband, and influenced my actions and behavior on a daily basis.
— HISD Superintendent Millard House II
House went on to become the chief operating officer at Charlotte-Mecklenburg Schools in North Carolina and deputy superintendent of Tulsa Public Schools in Oklahoma before an opportunity opened up in HISD. As the largest and most diverse district in Texas, House knew he would feel at home in HISD and believed he could make an impact.
"It was an opportunity to influence a large diverse city," House said. "And something that really turned my head was that this is a place where I could bring my family, and they could see something very different than they might see in some of the other places that we've been. They are a huge part of who I am on a daily basis and impact the decisions that I make. I am always indebted to having them in my life," House said.
When asked what has been the most difficult part of being Superintendent thus far, House could only highlight one main obstacle: politics.
"I'm not a politician, I'm an individual that loves to move the dial in terms of student performance. But these jobs come with politics," House said. "I have to adhere and listen to their [school board's] needs and wants. But at the same time, ensure that I don't lose focus on the strategic plan that we've designed," House said.
House and his team developed a five-year plan aimed at ensuring educational equity for all HISD students to make them career and college ready. Other goals include, but are not limited to, building transparency with all stakeholders in the community, making sure to provide equitable opportunities and tools for the whole district and providing more care for special education students.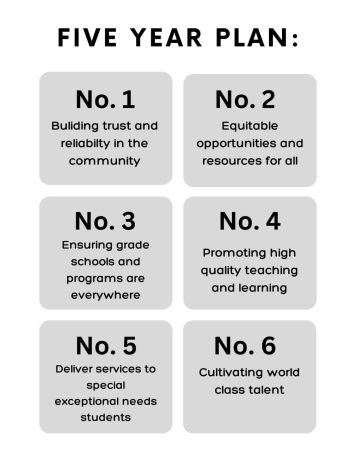 "I think it goes back to making sure that we are the change that we wish to see. We want to make certain that we're not only helping students live the dream of readiness and career in college, but making sure that it translates over to life as well. Because I've had a chance to see in my life, how I have been provided and afforded an opportunity in education, which can make a generational change for you. I want to ensure that is something that we have more and more HISD students experience," House said.
View Comments (2)
About the Contributors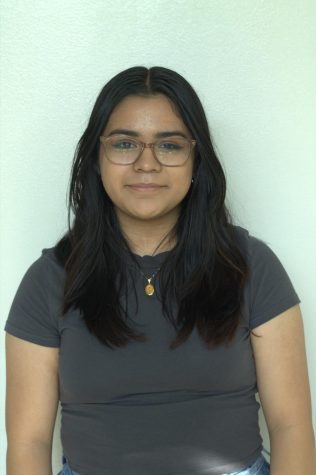 Adrianna Guadalupe, Staff Writer
Sophomore that has an unhealthy obsession with fictional jpop idols and the color pink. If they aren't playing with Beyblades or baking then they're probably...
Anjali Martinez, News Editor
Anjali Martinez is a junior at CVHS. She is the News Editor for the Upstream News. Her favorite pastimes consist of writing poetry and immersing herself...