The magic of The Original Kolache Shoppe
Since I was a child, I have always had a strong love for kolaches. Every other Saturday morning, my mom used to take me to Shipley Do-Nuts to get a kolache, until I got tired of it one day. I never realized that around the same street, there was a kolache shop, although every time I tried going there, it was always closed. 
On a Saturday, early in the morning on a chilly day, I decided to wake up really early and try it out. The only thing I could think of at that moment was a fresh-out-the-oven kolache. This was no ordinary morning to get it from places that offer it, such as the well-known Kolache Factory. 
The Kolache Factory only consists of kolaches and a small number of sweets. Although it does have "kolache" as part of its name, you sometimes expect it to go beyond its expectations. This is why you should come to The Original Kolache Shoppe, where it gives you many options of different foods you can eat, such as sweets, kolaches, croissants and drinks. 
The Original Kolache Shoppe is a small store around the corner from Telephone Road. This shop is a very visible place, especially in the morning when you can see the luminous bulbs hanging around the store. Although the place is small, it exceeded my expectations for the variety and taste of items it the small shop offered. 
The Original Kolache Shoppe was established in 1956 and is known as the birthplace of the Houston kolache industry. This local bakery has passed through three generations for over 66 years of serving Czech pastries. 
The place really made me feel at home, and it was the best feeling ever. Feeling this way really got me excited about all the eight types of foods with different kinds of flavors they serve. Although I was supposed to only get a kolache, I instead decided to try everything else, including the kolache. Though I wasn't able to try everything due to the sheer amount of food, there are no words that can describe how good the food was.
First, I started with a sausage and cheese kolache, a warm, small little ball that could fit in my hand. I expected it to have a regular sausage, as other kolaches did, but it instead had a sausage that was maybe double or triple the size of kolaches at the Kolache Factory. It was the perfect ratio of meat to cheese to bread. The texture was soft and juicy, making it the best kolache I've ever had. My Rating: 5/5.
Next, I decided to try a chicken fajita croissant. Juicy on the inside and crispy on the outside, I was able to taste each individual ingredient—the cheese, chicken and dough. It was so soft, I kept eating more and more until it was all gone. I wished I could've eaten more, but unfortunately, I still had more to try. As a matter of fact, this is one of the many croissants that are asked for at the kolache shoppe, so I really recommend you try it! My rating: 5/5.
Now moving on to the sweets, I decided to start with something small. The twist is a small, doughy sweet with lemon cream cheese on the top, so-called because of its beautiful star shape. Due to how small it was, I was able to eat everything at once. Crunchy, sweet and sour is a way I am able to describe this delicious twist. My rating: 5/5.
Later on, I tried the raspberry turnover. These ultra-flaky, buttery turnovers, filled with lightly sweetened raspberries with the shape of a triangle made out of dough and with raspberry glaze at the top, are one of the best combos that can exist. From the first bite, you can taste the flaky texture of the croissant. The crunchy and sweet taste of the raspberry sauce makes its way down your throat. My rating: 5/5.
After that, I tried the white chocolate macadamia cookies. The white macadamia cookies consisted of white chocolate, nuts and cookie dough. When I ordered my cookie, I was expecting something small, like a regular Chips Ahoy! cookie, but when I saw them putting the cookie inside the bag, I was shocked. The cookie was huge! Never had I ever seen a cookie that big, but it was a good thing that it was big… more food for me. After taking my first bite, it was a really crunchy shell on the outside and then soft on the inside. The thing that made it distinct from other cookies was that you were able to taste all that it was made of. Sweet and crunchy cookie! My rating: 5/5.
Although this wasn't the only big food in the store. Let's now talk about the cinnamon rolls. The cinnamon rolls consist of dough, cinnamon and walnuts as the topping. These are probably one of the biggest cinnamon rolls you can find in a bakery: not the ones that you can imagine though… but way bigger than what you think. It was a little bit hard to bite into the cinnamon roll, due to the size difference between your mouth and the cinnamon roll. I think that if you really love cinnamon rolls, you should definitely make the cinnamon roll part of your order! My rating: 5/5.
Last but not least, we can't forget about the drinks we sipped when we are eating, right? After looking at the drinks for quite a while, it was really difficult to decide which one I was going to get. After at least a minute and a half, I decided to get a medium caramel Frappuccino. Taking a small sip from it made me realize that the drink was perfect! Not too sweet and not too sour, which was why this drink was so good. I could taste the caramel perfectly, as well as the coffee in it, and it was just the best coffee someone could ever ask for. My rating: 5/5.
After trying The Original Kolache Shoppe's food and judging it, I rate the food and gave an overall 5/5 stars, because the food itself was just amazing. The place made me feel at home, and it's something that I've never felt before, so it made me really excited.  Although the wait can be a little bit long, there is no way I can miss out on this food. I really recommend this place!
"
Being part of a community is being active within the community.
— Kevin Dowd
The Original Kolache Shoppe information:
Website: http://www.originalkolache.com/menu-1
Address: 5404 Telephone Rd, Houston, TX 77087 
Phone Number: (713) 649-0711
If you get hungry and don't know where to go, you should definitely eat here! 😀
View Comments(1)
About the Contributor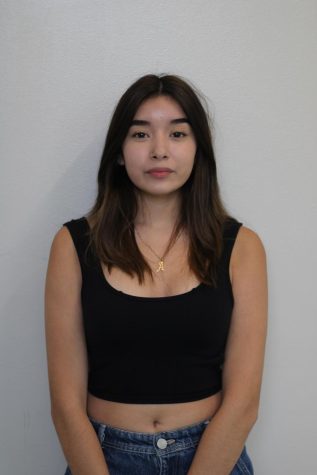 Ashley Becerra, Staff Writer
Ashley is a senior at Carnegie. Even though she is busy with school, she still finds time to do activities outside of school like playing soccer. Ashley...