Amid Potential State Takeover of HISD, Two Students Explore Inequality at Neighborhood School
CVHS freshman Sha takes the loud, crowded bus every day from CVHS in Montrose to her stop in Gulfton, a largely low-income community of color. She quickly gets off, starting to walk to her apartment. The cloudy skies looming overhead and the rest of the barren streets come to her as a blur. Now she is at a quick pace and rushes home, shuffling to get her keys and open the door. Finally, she finds them and opens the door, quickly shutting it the door behind her.   
This is the day to day life Sha, a freshman at CVHS. Sha is zoned to Wisdom High School, and for her, the bus ride is a daily reminder of the inequality between schools in the district. Upcoming elections for HISD school board trustees against the backdrop of looming threats of a state takeover of the district raise larger questions of whether either will bridge the gap in educational opportunities across the district. 
A failing grade this past year for Wheatley H.S., the seventh in a row, triggered sanctions under state law that allow for either the state to replace the locally elected school board to appoint state board managers or shutter schools. Even though Wisdom H.S. met standards in state accountability rating, the Texas Tribune reports that 88.1% are at-risk of dropping out and only 12.6% are college-ready in reading and math skills.
Sha has expressed safety concerns with increased muggings, drug use, and gang violence. She has said that she fears for her and her family and would like to move out of the area until it becomes safer. 
"Well, I feel like I need to get out of there. What else? I want to leave and make sure that I am safe. There is obviously a problem if you have gangs living near you, I mean if you did you would be scared too. I know why my parents don't really want me outside with all the recent events plus the area we live in" Sha said.  
When asked if she thinks the school environment contributes to safety problems, Sha replied, "I do and don't. I don't think it's the school's fault in general. Teachers and people like the school nurse can't exactly do anything and I doubt they are the ones giving out drugs or making gangs. I think what's happening is that it has to do with the students there." 
Sha expressed how the apathy towards furthering students' education seeped from the top to the bottom of the school. 
"I view it as a school where kids don't try, teachers don't try, everyone's giving up. It's just a big old mess. I think that the big thing with it is that not only does it seem too laid back and free-roaming, but the teachers seem to not try. My mother wanted me to go there at one point and we went on a tour, plus I have friends who go there" Sha said. 
According to Sha, the teachers are not investing their time or energy in the students or their future. 
"The teachers seem to have either not wanted to job or don't like where they teach. They aren't enthusiastic like at my high school, they don't try to make it fun. It just seems like even though it's full of kids and teachers that it's empty. The kids on top of that seem to be a big problem. They don't seem to have discipline and again it's just too laid back" Sha said.  
Sha expressed that CVHS is preparing her for college better than Wisdom would for her. 
"Wisdom, from what I've observed, isn't even close to preparing kids for college. I think at the stage they are in, it's like it would be a jump from Middle School to High School. It's not the kid either, it's just the fact that the teachers don't seem to try, and therefore the kids don't try. I could be wrong but either way, it doesn't work out there. I think Carnegie prepares you well for college with the AP Human Geo class and Biology giving you free rein to dictate how well you do in class. It does much better than Wisdom for sure" Sha said. 
Besides increasing the academic rigor and expectations at the school, Sha believes that the environment of violence needs to change to give students a better education at her zoned school.
"I believe that there should be a change in the teachers. They have to get better educators instead of just keeping the same ones, and those new ones have to be good and sufficient. Without that, the school will mostly not get better. Along with that, they should enforce stronger policies for gangs and drugs. It might not be the reason there is so much violence and drug abuse in that area, from what I've seen that is, but I think it should still be enforced. At our middle school, we enforced no place for hate and although it didn't completely stop bullying, bullying did in fact decrease" Sha said.  
When asked if a state takeover of the school district would address the problems she sees, Sha expressed that the state does not necessarily have better solutions. The school has a proficiency rate of 22% in Reading and 49% in Math. Sha believes this is due to the teachers and the failure to support and retain good teachers. 
According to the Houston Federation of Teachers President Zeph Capo, a state takeover might mean less voice in schools from parents and teachers, less wraparound services for low-income communities, more standardized and benchmark tests, using STAAR to determine promotion for students grades 3, 4, 6 and 7, rolling back of wages for school employees, and charter schools. According to the teachers' union, such policies might exacerbate educational inequalities across the district, rather than help to bridge the gaps.
"HISD has improved its state grade from an 84 to an 88. How can you then decide to take over a district that's making progress? It makes no sense. So a TEA takeover puts all those progressive gains at risk," Executive Director Hany Khalil of the Texas Gulf Coast Area Labor Federation said. 
In an op-ed for the Houston Chronicle, co-founder of Community Voices for Public Education wrote: " A state takeover would lead to irreversible and discriminatory chartering of schools in black and brown communities, reducing equity and access for the most disenfranchised students. The charter model is simply incompatible with a public school system committed to serving all students. So-called charter successes are misleading because charters serve a very different population from public schools. Thirty-seven percent of KIPP Sunnyside students are considered "at-risk" by the state, compared with 92 percent of Worthing High School students just two miles away."
A long, grueling school day at Wisdom comes again for Ivette, a freshman just trying to make it in the sea of high schoolers that go there. She roams the halls of the schools, scattered with trash, and finds herself in her last period. A teacher is pointing to the board that displayed basic biology information on cells. The usual kids in the ball are playing and goofing off, the ones in the front seem to just be there to learn and get their work done practically before the teacher can speak. 
Seems like any cliche high school movie right? 
For Ivette, she's just trying to get by despite the conditions around her.
"I sometimes put in lots of effort in my work because I at least want A's and B's but sometimes I just don't care," said Ivette.
Leave a Comment
About the Contributors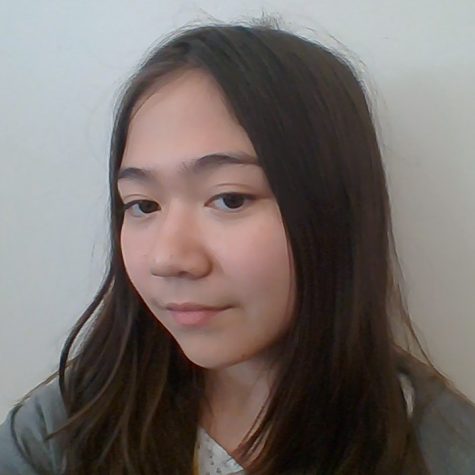 Ema Wilson, Staff Writer
I am a freshman who is interested in Marine Biology along with general Wildlife/nature. I do dance (outside of school) as well as play the cello (also...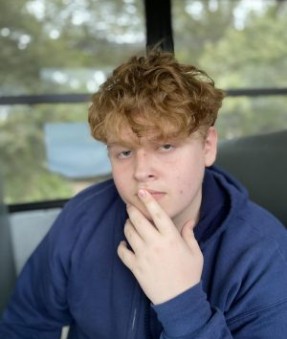 Cameron Hart, Staff Writer
I'm a sophomore who's really into anime and just helping people out. Stay hydrated, eat fresh.

Insta: @brownie_plugg