"Avatar: The Way of Water" review: A wholesome story despite its flaws
WARNING: This review contains spoilers for "Avatar" and "Avatar: The Way of Water."
When my dad asked me to point out the obvious indigenous stereotypes I noticed in the 2009 film "Avatar," I gave him this answer:
"The hairstyle is definitely African, what with the dreadlocks and such, but the face paint is more Aboriginal. The traditions and costume feel very Native American, not to mention the stereotypical use of the war-cry. And then we have the way they speak English. It feels like a stereotype of how Africans speak English, don't you think?"
Three days later, my dad and I pulled up to the Regal Edwards Theatre in the Marq'E Plaza, geared up to watch "Avatar: The Way of Water." I was stoked for what would be an excellent show of visuals and more world-building. I had done some reading on the making of the first "Avatar" film, and among the many things I learned, the most impressive thing was that James Cameron had hired a professional linguist to fully develop the language of the Na'vi. My overall impression of the second film (apart from its stunning visuals) was that the film is a story about our bonds with family and nature, and how that never crumbles in the face of adversity. Despite the flaws that persisted from the first film and the new flaws that were present, I greatly enjoyed the movie.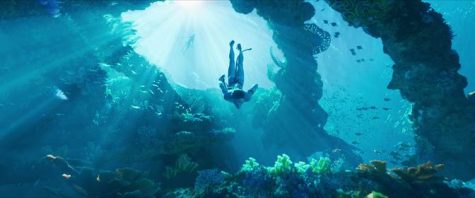 "Avatar: The Way of Water" is an American epic science fiction film distributed by 20th Century Studios, directed and produced by James Cameron, written by Cameron along with Rick Jaffa and Amanda Silver, and starring Sam Worthington, Zoe Saldaña, Sigourney Weaver and Stephen Lang. It was highly anticipated since "Avatar's" release in 2009, with its teaser trailer reaching 148.6 million views on the day of its release. Additionally, it has earned over $2 billion dollars at the global box office as of Monday. Set more than a decade after the first film, "The Way of Water" follows Jake Sully and Neytiri as they navigate life with the new family they've created. 
Life is running smoothly until humans—or the Sky People, as the Na'vi call them—come back, intent on properly colonizing Pandora in the wake of Earth's progressive devastation. With the humans' return comes the return of Colonel Miles Quartich in a new form. Following his death at the hands of Neytiri in the first film, Quartich's memories and DNA have been implanted in a new avatar. The avatar's mission? To defeat Jake Sully once and for all.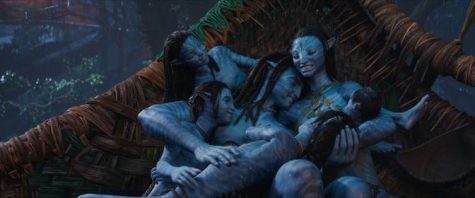 The overall plot is a simple one which doesn't justify the three-hour runtime. Even the humans' reason for agreeing to help Quartich fell short. What I really paid attention to was the journey of the Sully family and their resolve to overcome hardships together. Their family motto—"Sullys stick together"—resonated deeply with me. This is because my family has a similar resolve when it comes to overcoming life's obstacles. We frequently remind ourselves that we are one unit with each other's best interests at heart. No matter what, we'll continue loving each other and sticking together.
I particularly enjoyed Jake's parenting style. He shows that he is a capable father, if not a bit militaristic with the way his sons both call him "sir" even out of combat. He is also a bit harsh with his sons after they disobey orders, seeing as they would've been killed in a different scenario.
However, he generally shows great care for Neytiri and their kids, determined to be the best partner and father he can be. His love for them runs deep enough that he's willing to give up his position as the leader of the Omaticaya clan and flee with his family to live with the Metkayina clan, which I thought was a nice touch for a character who was formerly a U.S. Marine. Despite his background—or perhaps because of it—Jake proves to be the ultimate family man.
I also enjoyed Neytiri's parenting style, which acted as a foil to Jake's. She rarely punishes her kids and instead tries to understand them, criticizing the punishment Jake gives their sons after they disobey orders, imploring him to be more understanding of their desire to emulate him. However, I wish I could've seen more of her strength as we had seen in the first film. Here, her strong traits are barely utilized, and her character ends up being transformed into a softer version of herself as she parents her four kids amidst a violent crisis.
My favorite part of the film, however, had nothing to do with the Sully family. Instead, it was the subplot between the Metkayina and the tulkuns, the Pandoran version of whales. As Ronal, the wife of the Metkayina clan's chief, explains, these tulkuns are the Metkayina people's spirit siblings. The bonds forged between them reminded me of nature's greater beauty, and it cultivated a deeper appreciation for nature that I did not have previously. I especially liked the tidbit of tulkuns possessing greater intelligence than humans, with them having mathematical and artistic abilities. From a human's point of view, I thought it was greatly humbling to see such a majestic, hunted creature possess more intelligence and heart than a human ever could.
Though the films are both very well done—especially with the visual components—there are some critics who have blasted James Cameron, claiming that he has appropriated indigenous cultures in his "Avatar" franchise. Shortly after the release of "The Way of Water," Navajo artist and activist Yuè Begay tweeted, "Join Natives and other Indigenous groups around the world in boycotting this horrible and racist film. Our cultures were appropriated in a harmful manner to satisfy some [white flag emoji] man's savior complex." Following the backlash she received for this post, Begay made her account private. However, it has since been made public again.
Begay's criticism falls in line with my observations while viewing the first film. I quickly understood that the Na'vi race is essentially an amalgamation of different indigenous groups, represented through their clothing, hair, traditions and language. When watching "Avatar," I couldn't spot any originality with Na'vi culture. It felt like Cameron had basically thrown the different groups into a pot and mixed them together, the result being a lanky blue alien from a habitable moon called Pandora. In short, though there is much originality with the creation of the Na'vi, it wasn't evident to me beyond the anatomy until I had done my research.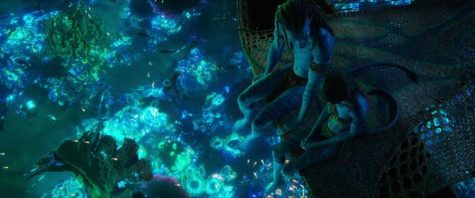 I also had a problem with the franchise's sexualization of its female characters. While it's true that the men had very little clothing, the women barely had anything on as well. Considering the general environment of Pandora as well as the more conservative nature of actual indigenous clothing, the lack of clothing on the Na'vi makes no sense. I would think that the Na'vi would at least utilize footwear to protect their feet from the jagged landscape. I hear there's a running joke about Cameron being attracted to these characters. Whether this is true or not, the Na'vi women being practically naked throughout the films seems especially suspicious.
Overall, I'd give the film a solid 7/10 stars. Even with its flaws, I found that I didn't regret spending my afternoon at the theater. Visually, the film was greatly enjoyable. Its biodiversity was especially pleasing to the eye and very beautiful with its bioluminescent features. I also loved the development of creatures like the tulkun. That being said, while the "Avatar" franchise is well-made, there is definitely room for improvement where the plot is concerned.
"Avatar: The Way of Water" is available to view in theaters. For showtimes, you can check with your preferred internet browser and local movie theaters.
Leave a Comment
About the Contributor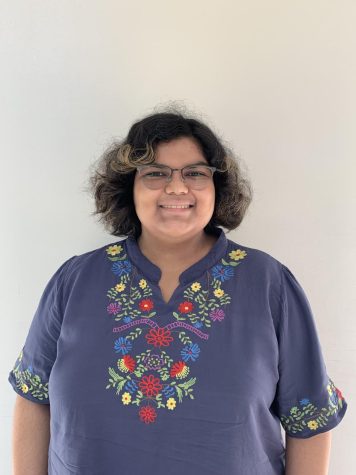 Manizeh Rahman, Staff Writer
Manizeh Rahman is a junior at CVHS. She's an unabashed Potterhead whose Hogwarts house is Slytherin. In her free time, Manizeh enjoys reading dystopias,...