"Miss Universe 2022" review: is this review out of this world? Or are the outfits?
Eighty-four contestants from all around the world gathered on one stage. All sharing the same goal, to become the next Miss Universe. All these women from around the world are selected to represent their country in a global fashion event, with the one to take home the crown gaining a generous amount of gifts consisting of a cash prize, scholarships, and services from sponsors. 
Owned by JKN Global Media, Miss Universe advocates for humanitarian issues and picks their winner based on beauty, ethics and honesty. The competition consists of four categories: evening wear, swimsuit, national costume, and a personality interview, with the winner being selected based on the contestant's performance in those categories. 
The 2022 Miss Universe was held in New Orleans, Louisiana at the New Orleans Ernest N. Morial Convention Center. Women of different cultural backgrounds gathered at the stage and gave it their all in hopes of winning. Some of the event's highlights took place when the contestants wore national outfits and the evening gown category. Although all the outfits certainly wowed us and the audience, outfits from Miss Netherlands Ona Moody, Miss Ukraine Viktoria Apanasenko, Miss USA R'Bonney Gabriel and Miss Thailand, Anna Sueangam-iam were exceptionally striking, ending up as our top picks.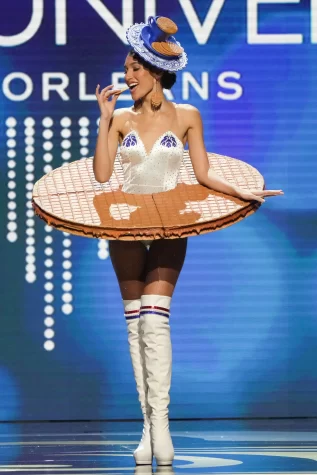 Miss Netherlands:
A little different from our other picks on this list, Miss Netherlands Ona Moody's national costume is certainly a sweet treat! Taking inspiration from the country's beloved stroopwafel pastry, the outfit's tutu resembles a wafer filled with caramel. The bodysuit also makes for a lovely contrast from the warm browns of the cookie, making for an ensemble of embroidered blue hues that fit swimmingly on top of the unblemished white body piece. This outfit's sweetness is one that cannot be understated, from the detailed tea platter hat to its striking long boots, this piece will never leave a bad taste in your mouth.
Miss Ukraine: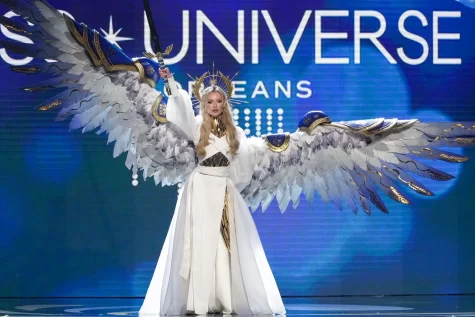 Coming in third, Miss Ukraine Viktoria Apanasenko's national costume has to be one of our favorites. Not necessarily because of the costume design itself but the statement it made. Pairing a long white dress with wings the color of the Ukrainian flag, a large sword truly represents what the country of Ukraine is going through at the moment with the conflict with Russia. Her costume closely resembled an angel embedded with the colors of her country. The angel look was like a glimpse of hope and portrayed Ukraine's perseverance in the battle. Miss Ukraine's costume was one that was simple yet grand. 
Miss USA:
For second place, we personally thought Miss USA R'Bonney Gabriel's national costume was truly eye-catching. Be that because of the large moon floating behind her or the whole galactic warrior vibe, it truly captured what America is all about. The whole space concept represented NASA, something most people will associate with the United States, more specifically Houston, Tx.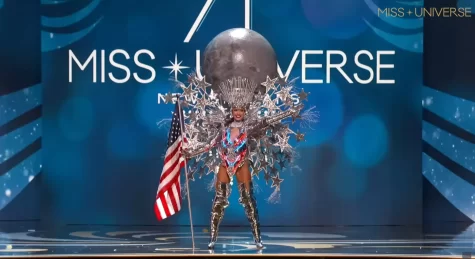 The United States flag in her hand also helped picture a moon landing which truly puts the costume together. The contrast between the metallic silver colors of the majority of the costume and the colors of the US flag also helped represent the message. Overall, we think she did a great job picking the space concept since it accurately represented an aspect of America. 
Miss Thailand: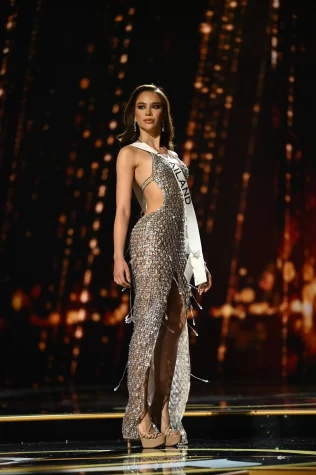 Finally, being our favorite evening wear gown, Miss Thailand Anna Sueangam-iam's, "Hidden Precious Diamond Dress." From being bedazzled in Swarovski crystals to the entire mesh being composed of soda tabs, this gown definitely takes the phrase "another man's trash (in this case, a woman's trash) is another man's treasure" quite literally! Its bold and shimmering design is not one only meant to be gawked at, but also has an amazing message to accompany it. Meant to represent that what may seem useless actually has "its own value and beauty," this clever composition of used aluminum also pays homage to Sueangam-iam's parents who worked as trash collectors doing their best to make sure their child stays safe. The dress not only wows and shines in the spotlight, but also ties in all of its inspirations and themes into one crisp bow, landing top spot on our list.
Final Results:
After the dress-up categories, only Miss Venezuela Amanda Dudamel, Miss Dominican Republic Andreina Martinez Founier, and Miss USA R'Bonney Gabriel remained. Miss Universe came to an end after the remaining contestants were met with the interview portion. The three contestants were asked to answer the following question: "If you win Miss Universe, how would you work to demonstrate this as an empowering and progressive organization?"
To wish the Miss Universe winner, Miss USA R'Bonney Gabriel replied with: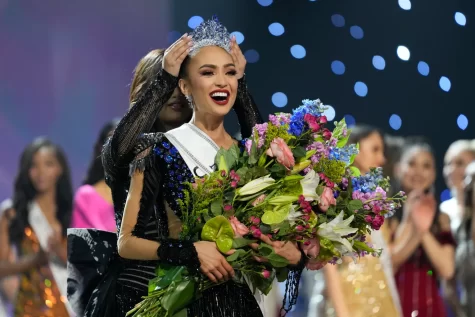 "Well, I would use it to be a transformational leader… I choose sewing classes to women that have survived from human trafficking and domestic violence.. We all have something special and when we plant those seeds to other people in our life, we transform them and we use that as a vehicle for change."
With her perfect response and outstanding performance throughout the competition, it's no surprise that Miss USA, R'Bonney Gabriel, went home with the title of Miss Universe.
View Comments(1)
About the Contributors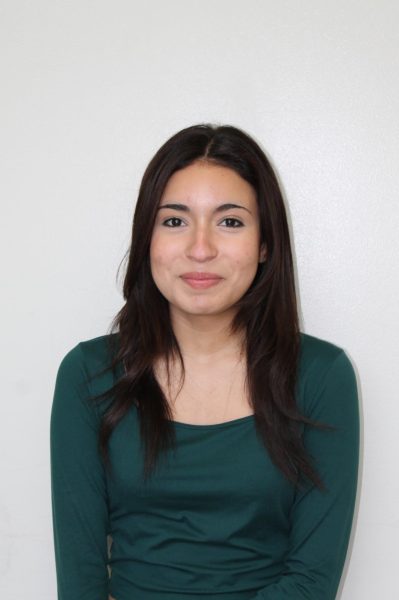 Karla Berrueto, Staff Writer
Karla is a Junior at CVHS who, along with writing, enjoys playing for the school basketball team and video games with friends. In the future, she plans...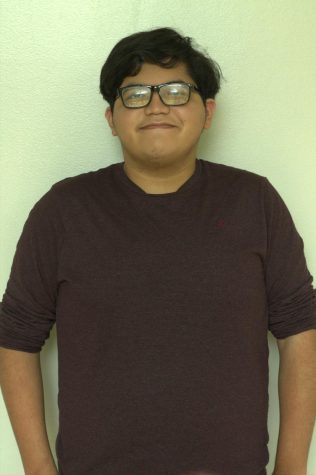 Ivan Salazar, Staff Writer
Ivan Salazar is a current sophomore here at Carnegie Vanguard High School. Reading is one of his favorite hobbies and a book that's recently caught his...