The 88th Texas Legislative Session started on January 10- Here's what to look out for
On Jan. 10, 181 members of the Texas Legislature were invited to attend the 88th biennial lawmaking session of the Texas Legislative Session.
This year, the Texas Legislature consists of a Republican majority, with control over 57% of the House and 61% of the Senate. This means that voters can expect significantly right-leaning bills to be passed.
In addition, the 2023 session has a record $32.7 billion budget surplus, over half of which comes from sales taxes.
This has led to Texas Governor Greg Abbott's promise in his 2023 Texas Inaugural Address that the surplus would be used to "provide the largest property tax cut in Texas history." Those in agreement with Abbott argue that a cut would provide much-needed relief for business and homeowners. (For context, Texas' property tax rates are seventh highest in the nation, at 1.80%. However, a property tax cut would favor homeowners over renters.) These taxes are also a source of revenue for local governments, contributing to services such as schools, roads, and public safety. A significant reduction in property taxes could lead to a lack of funding for these services.
Those in agreement with Abbott argue that a cut would provide much-needed relief for business and homeowners. (For context, Texas' property tax rates are seventh highest in the nation at 1.80%.) However, these taxes are also a source of revenue for local governments, contributing to services such as schools, roads and public safety. A significant reduction in property taxes could lead to a lack of funding for these services.
Critics of government funding for public schools primarily consist of Republican parents, claiming that taxes going toward public schools should be reallocated, allowing parents to send their children to private schools. This would allow parents to have greater control over their child's education.
For example, restricting the topic of Critical Race Theory (CRT) from being taught in schools, a campaign promise that Abbott rallied supporters around, is deeply controversial. CRT is the idea that race and racism affect our society and the way that it exists and is used to analyze the relationship between race and oppression and privilege. 
Some argue that CRT promotes the idea that all white people are inherently racist, and as a result, shouldn't be taught in schools. Lt. Gov. Dan Patrick has been calling CRT a form of "indoctrination" as early as 2022. City Journal, a publication by the conservative Manhattan Institute for Policy Research, refers to CRT as "left-wing racial-ideological theories and concepts," claiming that if no action is taken, "illiberal and unscientific ideas will spread more widely, and will replace traditional American liberal nationalism with an identity-based cultural socialism." 
On the other hand, supporters of CRT, usually synonymous with liberals, argue that it's useful for understanding and addressing the ways that racism and other forms of prejudice and oppression continue to shape today's society. The Intercultural Development Research Association, unaffiliated with any political party yet pro-CRT, claimed that "anti-CRT bills promote a revisionist curriculum that de-emphasizes racial injustice and undermines the past and present experiences of individuals with marginalized identities."
James Talarico, current Texas State Representative and former middle school teacher, said on Twitter, "If kids are old enough to experience racism, then they're old enough to learn about it." In restricting what can be taught, lawmakers risk causing students to feel underrepresented within the curriculum and unable to think critically.
This appointment comes just months after Republicans passed a historical whitewashing bill to limit discussions of race in schools.

Their "critical race theory" bill removed the language I wrote requiring students learn "the history of white supremacy." https://t.co/5MpcTE1MZ4

— James Talarico (@jamestalarico) January 27, 2022
Recent events have also shed light on the topic of LGBTQ+ rights, as Republican lawmakers, who control both legislative chambers, have filed around three dozen bills targeting queer people as of Jan. 9. These bills are meant to impact all aspects of LGBTQ, from limiting classroom instruction to restricting gender-affirming healthcare for transgender children to the extent of criminalizing it.
While such healthcare is a recommended treatment for gender dysphoria, conservative legislators view said procedures as "genital mutilation" and "child abuse." House Bill 631 and House Bill 1155, authored by Reps. Steve Toth and Jared Patterson, are said to receive high Republican support, both of which follow along the lines of banning classroom instruction on sexual orientation and identity before fifth or eighth grade. Not only could these bills impact LGBTQ students and families, it also poses potential threats to teachers.
"
"We don't let children get tattoos, drink alcohol, even buy cough medicine in a drug store, or smoke, so, why in the world would we let them cut their body parts — healthy body parts off?"
— Senator Bob Hall
Alongside the regulation of LGBTQ rights, lawmakers have not forgotten to include efforts toward broadening the power of local attorneys, allowing them to prosecute abortion providers and criminalize companies who support out-of-state abortions. 
"This is loving care," Hall told The Texas Newsroom. "[It] expresses our love and concern for children, to give them the opportunity to reach a maturity where they can make a decision for themselves."
According to HealthAffairs, the state has also sought to ban mailing abortion medication and preventing the prescription of abortion medication, yet some medications used to terminate pregnancy also have other medical purposes. While these bills lean toward a conservative victory, some conservative representatives, such as state Sen. Robert Nichols, have expressed a willingness to clarify the abortion ban.
"If I get a chance to vote for an exception to rape, I will vote yes," Nichols said.
How can I get involved?
For those interested in getting politically engaged, CVHS offers a small selection of non-partisan politically oriented clubs, which includes Junior State of America (JSA) and the MyVote Project, both of which are part of larger national organizations. While JSA is geared toward high school students looking to increase their political involvement by participating in debates and activism, the MyVote Project is a student-led voter education resource, meant to encourage those eligible to vote to do so. 
"I really think it's good to pay attention to [the upcoming spring primary elections,] because people don't really know anything about the primaries," said Bela Jotwani, founder of the MyVote Project Club.
For those just beginning their involvement, Jotwani suggests following the Texas primary election, in which the last day to vote is March 24.
Jotwani suggests numerous resources for those looking to increase their political involvement, stressing the importance of finding reliable, non-partisan sources. She listed the New York Times (a credible but slightly left-leaning source) and the Week newsletters as her preferred news sources. 
There are numerous ways to get involved with the Texas Legislature, such as contacting your representatives, attending public hearings and more.
When contacting legislators, you can visit Who Represents Me? and enter your information. The website will then use that information to find the representatives of your district in the Texas and U.S. Senate and branches. From there, you can head to the official Texas House of Representatives/Senate site for more email information. Alternatively, you can go to the Texas Speech-Language-Hearing Association (TSHA) for instructions on how to send mail to your legislators.
On the other hand, committees are where you can be directly involved. Committee hearings invite citizens to a public testimony, where they present considered bills and allow speakers to offer their insight. Texas Legislator Online (TLO) presents a list of both previous and upcoming committee meeting notes and location. The site also provides instructions for witness registration and bills.
 For any further questions, TLO page has a list of FAQs.
Leave a Comment
About the Contributors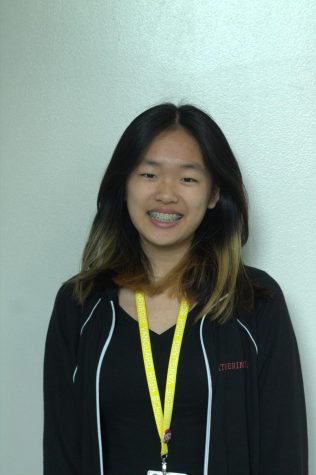 Catherine Hu, Staff Writer
Cat is a sophomore on the Carnegie competitive dance team and enjoys reading, more specifically fantasy genres, and writing in their free time. They also...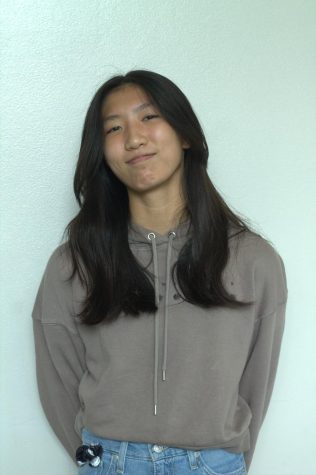 Natalia Nguyen, Copy Editor
Natalia Nguyen is a junior at CVHS. She's incredibly dedicated to solitaire and Candy Crush Saga, two of her current favorite pastimes. She loves to read...