Behind the Firewall: Why HISD blocks websites
On Jan. 9, students on HISD's network found a surprise. GitHub, a code hosting website with tools for version control and collaboration, had been blocked from use. Any attempt to access the website would return a blank page with only the word "reset" on the upper left-hand corner, preventing the school's student programmers and developers from accessing their code.
As of Monday, GitHub has been unblocked, but filters like these aren't new, either showing up as an iBoss page with HISD's logo or as a simple "reset." In the past, sites like Reddit and IMDb have been blocked and unblocked, with GitHub being the latest of the bunch.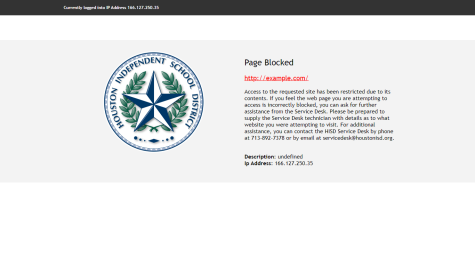 The district's acceptable use policy, which students must sign at the start of the school year as part of the laptop lease, describes the district's general policies surrounding computer use and Internet safety. The policy also follows and quotes language from the Children's Internet Protection Act (CIPA), a federal law passed in 2000 that mandates that schools and libraries must protect children online, with FCC guidelines for implementation published in 2001 and amended in 2011.
However, besides the code of conduct and acceptable use policy, rules and reasons for website blocking are vague and aren't publicly known. The blocks are unilaterally applied across the district, and reported incidents from one school result in action that affects all schools.
"I don't know why the district blocked [GitHub]," José Ceja, the campus instructional technology specialist at CVHS, said. "There's pretty much nothing we [the school] can do about it. You just have to follow the rules."
HISD's current policy for unblocking websites involves emailing or calling the HISD Service Desk and asking them to unblock the website—that is, if you are a teacher. A typical request for a website to be unblocked would include the website's name, URL, the reasons for the website's use and the teacher's employee ID.
When asked if there was anything a student can directly do to request a website be unblocked, the Service Desk representative said "No."
"That seems silly to me, especially in a class like TPSP or AP Research, where you're going to be accessing all kinds of websites." Heather Hill, AP Research and TPSP teacher at CVHS, said regarding how students can't request unblocks.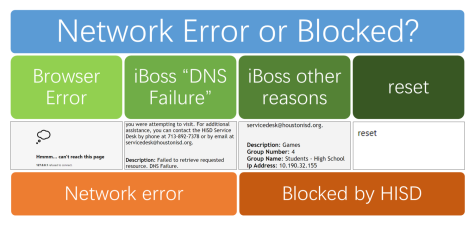 Depending on the severity, the unblocking process can also take anywhere from a day to two weeks, sometimes longer—approving software follows a similar process and may take months. There's no guarantee that the website will even be unblocked after a request.
"If it [the website] doesn't comply with certain data policies [and] privacy policies, they [requests] are going to get denied," Ceja said.
In the absence of a quick resolution, some students have taken matters into their own hands by using VPNs within their browser, changing their personal laptops' system configurations, or switching to mobile data on their phones. However, HISD laptops are still configured to block some workarounds.
"[Regardless of if] you are at home or at Carnegie, everything goes through iBoss first," Ceja said. "So they know it [the website] is blocked, [you] get the automatic iBoss message."
Currently, HISD doesn't consistently explain why a website is blocked. Only the websites blocked by iBoss, the HISD-branded pages, include a reason; "reset"-style websites don't give the user any information. Even if websites offer genuine utility to students, there is no guarantee that they will remain unblocked.

"I know that everything that is educational [or] for education is open for students," Ceja said.
But this isn't always the case for websites outside of the official curriculum. CVHS teachers use a variety of different resources, some of which are also blocked.
"For me personally, if I'm trying to access it, then there's a good reason, and so I'm frustrated when I can't access it," Hill said.
The blocks can range from mildly inconvenient to actively preventing a student from getting work done.
"I consider a lot of these blocks to be harmful because students have to take these extra steps to get access," Amin Karic, a CVHS junior, said. "I understand [that] HISD does not want us to be doing things we shouldn't be doing…, but it's being taken to a level so far [that a site with the slightest negativity can be seen as bad]."
Karic notes his annoyance with blocks against websites primarily for beneficial purposes but could be misused, depending on the user.
"They blocked [Symbolab] because students can use it to cheat, which is very rare," Karic said. "I've never, ever seen someone use it to cheat during a test because almost all of our math tests are on paper, but I've used it to get a sort of explanation for questions before."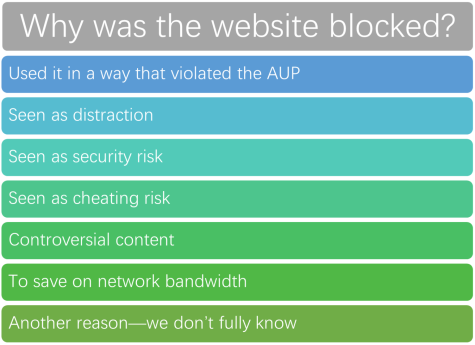 At one point, Blender, a free, open-source 3D modeling software, was also blocked. Teachers aren't given additional insight into the policies for why a website is blocked either.
"Is there a criteria that they're using to determine whether a website is trustworthy or appropriate or not? I don't know," Hill said.
No information is given for any changes regarding the reasons why websites can be blocked.
"I agree with the idea of the policy. But it's definitely flawed," Hill said.
Hill proposed temporary unblocks as a potential improvement. Both Karic and Hill also expressed the need for greater transparency to let users know why a website was blocked and suggested that the system expand to include student input.
"I feel like our voice should be heard because, like I said, we are the ones that are going to school and we are the ones that are using their network," Karic said.
HISD did not immediately respond to a request for comment via phone by publication time. A message was left.
View Comments (4)
About the Contributor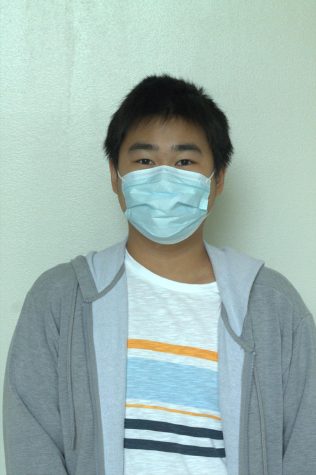 Jerry Fan, Copy Editor
Jerry Fan is a sophomore at CVHS. He really enjoys science, even challenging subjects, especially at Carnegie! He is currently taking AP Chemistry and...