"Gloria" Review: a glorious disaster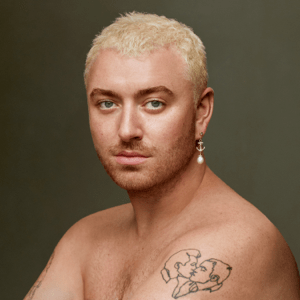 "Unholy" won a Grammy for the best duo pop performance, making breakthroughs in the music industry as Sam Smith and Kim Petras as their song gave way to Petras becoming the first openly trans woman to win the Grammy in this category.  The song rose to popularity and captured people's attention on social media, quickly spreading all over TikTok since September 2022. Ever since then, the release of Smith's album "Gloria" has kept many wondering if it lives up to the hype. The album was said to have been more centered around queer joy, and straying away from Smith's usual approach. However after listening to it fully, it seems that the album was far from glorious.

The album itself seems scattershot and confused on what it wants to be. It both reminded us more of their older music with the slower pace and subtle instrumentals allowing for Smith's vocals to take center stages. Then immediately it would jump into a very hyper pop atmosphere that felt off kilter compared to the simple backing track of other songs. The expression of queer joy and identity seem to flow through some songs giving you hope for the rest of the album following the theme, even if it doesn't necessarily fit with "Unholy." 

Sam Smith, YouTube

Yet, the cohesiveness of the album's theme seemed to crack as we continued to listen. Each one has a distinct feel to it, and whether that is a good thing or not isn't up for debate, as it is one of the glaring flaws throughout the album.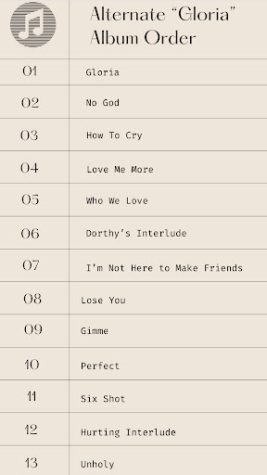 Some songs such as "Love Me More" and "Who We Love" are somber, carrying with it a sweet melody that can make anyone feel like they are learning to love themselves. The integral themes of loving yourself for who you are which later flows into a deeper understanding of knowing yourself and others is wonderfully written within the lyrics. No wonder they start and end off the album — so how come the rest of the album doesn't follow suit? 
It doesn't start right away as songs such as "Perfect" can be argued to be showing honest and open signs of wanting for a permanent romantic relationship instead of a fling. Both tackle these themes with their more slow and flirty attitudes — like a late night walk home from the bar. They encapsulate want, but not for anything surface level which is supported structurally by the low instrumental that allows for once again Smith's vocals to shine through. "I'm not perfect, but I'm working on it" from "Perfect" lyrically displays how Smith still had work to be done and gives us that raw openness as "Love Me More". Yet, it feels off, and this is due to it leading right after "Lose You." 
"Lose You" feels like a contradiction to the preexisting sentiment, not wanting to lose someone, yet covering it up with a late summer club beat. It hides behind a carefully constructed facade of a fast, dancers instrumental makes you wonder what happened to the vulnerability that was shown previously in the slower, quieter backtracks that let Smith's vocals shine. Lyrics such as "yeah you know I would do anything baby to feel you back here in my arms" and " baby I'm not ready to lose you yet/ yeah I've tried but you know I can't forget" pull at the heart strings in a completely different direction than the previous songs. Instead of finding a connection with their inner self, it feels like them grasping at a relationship and wanting it to work out desperately. It's depressing, and if anything feels like the opposite of queer joy. 
"I'm Not Here To Make Friends" takes a similar approach, the song this time being quite open and vulnerable, however masking it with the swing of a disco type beat that can make anyone want to tap their foot and nod their head. The instrumental is completely upbeat, which contrasts lyrics such as "I'm just being honest, baby/ I just need a partner when the lights come on, yeah/Thirty almost got me, and I'm so over love songs, yeah" that describe how Smith is trying to find themselves a lover instead of a fling. In a way, the song that thematically opposes "Lose You" is created in a similar fashion, creating the mask of a clean cut, happy, and polished backtrack to hide the reality of their messages. However, unlike "Lose You" this song is more focal and allows the best and lyrics to be synchronized rather than have one more powerful than another.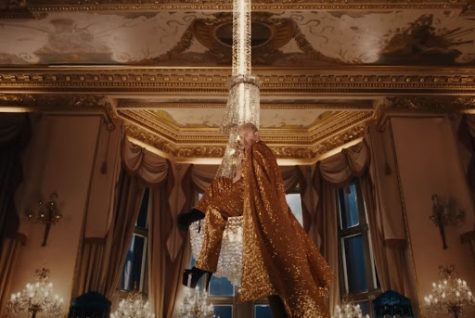 "Six Shot" is more open in a different way, the lyrics hiding many innuendos and playing with the themes of being loveless while still being with someone. Lines such as, "There's no loving me, no way/You say you need me, but you don't know me/I'm the dark type, forever lonely" show how the relationship that insisted throughout the song is not something that is a strongly romantic one. This isn't painted negatively, which allows for a tame listen, giving the audience a flirty and slow song that feels like taking a deep breath. This is helped by the mix of orchestral classic ballroom type music mixed with a jazzier beat. By no means is it a bad song, yet once again it stands out as being added into the album to fill room
On top of that, there's a third perspective of gaining desire, and love as well as vulnerability. Feeling like they have been forgotten all together. "Gimme" and "Unholy" are the most glaring, and it's no mistake that they are also the two songs that are the most distinct among the album.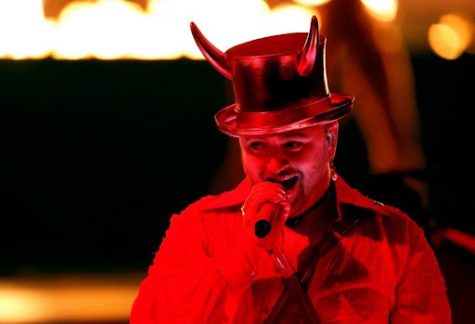 "Unholy" is a song whose title pretty much sums up how we felt about it. This song is truly unholy and out of this world, leaving much potential for the album to live up to its hype and legacy. Still, this song feels out of place in this album, like it is too good to be true. From the powerful instrumentals, to Sam's soothing voice, and Kim's backing vocals (as well as her really cool verse), this unique song truly surprised us. With strong lyrics such as "A lucky, lucky girl / She got married to a boy like you / She'd kick you out if she ever, ever knew / 'Bout all the **** you tell me that you do", we were both very intrigued with where the song would take us and the story that is being told.
The first time we listened to Unholy was when it first started trending on Tiktok around November 2022. It was like walking into a dingy club for the first time. The song was overpowering and made you stay on your toes, and letting the meanings of the songs be illustrated in a way that had given  off more grunge vibes we were both hyped for the rest of the album as it was different from Smith's other works. However the rest of the album slowly came and went, and it felt as if we had just listened to a mashup of friend's Spotify tracks. 
All "Gimme" gave us, in all honesty, was a slap to the face. When the collaborators on the song, Jessie Reyez and Koffee, sang their parts, it was a welcome break from the annoying and repetitive lyrics. "Gimme, gimme, gimme, gimme / Gimme, gimme, gimme, gimme / Gimme, gimme, gimme, gimme / Gimme, gimme what I want, what I want" is sung throughout basically the entire song, and overpowers any other lyrics that were supposed to stand out. This song is the song that does not live up to the hype of any song on this album at all, let alone the hype of "Unholy".
Sam Smith, YouTube
Overall, compared to "Unholy", this album is a slight disappointment. The expectations we had of it being upbeat and celebratory due to it being marketed that way were not completely met, yet the themes still managed to sneak their way throughout the album. The album felt better when we listened to it repeatedly, after having taken a break from the first time. We both agree that the album deserves a rating of 5/10, and the final verdict? "Gloria" does not live up at all to the hype of the chart-topping "Unholy".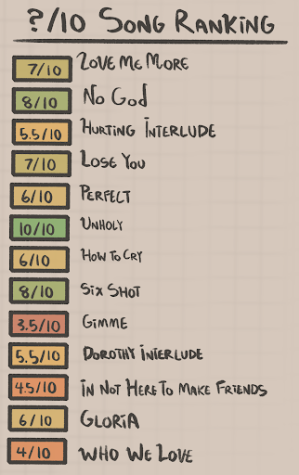 Leave a Comment
About the Contributors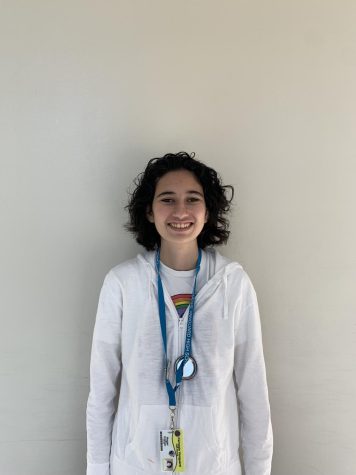 Hagar Cohen, Opinions Editor
Hagar enjoys expressing herself through writing, but also through admiration of the fine arts as a whole. She sees it as a way to show how she is feeling...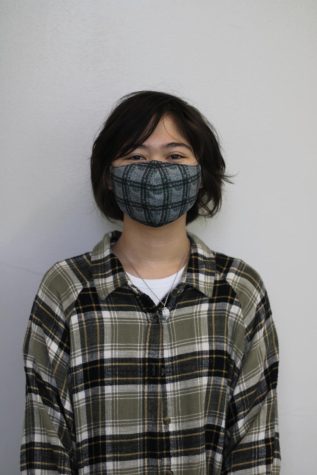 Rinn Wilson, Staff Writer
Rinn is a senior at Carnegie who is originally from Japan and loves to thrift. He likes to express himself through clothes and jewelry he finds thrifting,...