Texas bill to ban groups and citizens from North Korea, China, Iran and Russia from buying land in Texas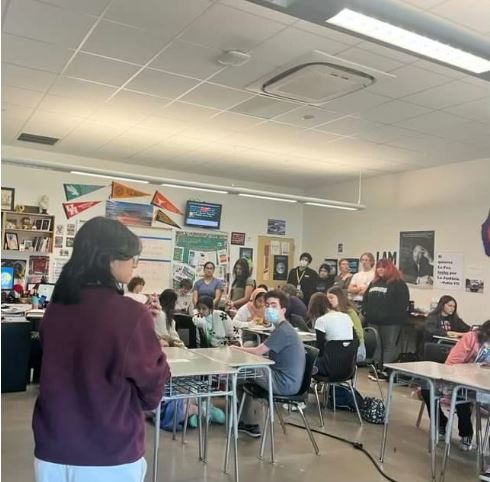 In November 2022, state Sen. Lois Kolkhorst (R-18) proposed Senate Bill 147; a bill that would prohibit government entities, businesses and citizens from North Korea, Russia, China and Iran from buying land in Texas and has garnered Governor Greg Abbott's support. 
The bill aims to protect Texas from the foreign influence of countries with tensions with the United States. The following countries recently have had either direct or indirect conflicts with America: Russia's war with Ukraine, Iran's violence at Mahnsa Amini protests, China's spy balloon and North Korea's nuclear expansion. Although the clashes with the country are apparent, some students feel the bill is discriminatory on account of targeting citizens and H-1B visa holders from these countries. 
"[They're] discriminating against immigrants from a certain few countries, but then [they're] not going to discriminate against other countries, and the only difference is the type of government that they have, which is kind of unfair. Those citizens or civilians of those countries, they might not be affiliated with the government," junior Shreya Sharma said. 
If passed, the bill may impact the diverse student body of CVHS, which U.S. News reported has a 79% minority enrollment. White students are 21% of the student population, leaving the rest of the demographics to be made up of minorities, some of whom feel targeted by the bill's measures.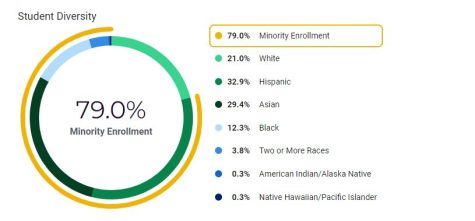 "I feel like it would affect my family because [of] my parents and what they do for a living. Also, I'm 25% Iranian, and so I know that it would affect people within my community. Mainly, it would affect my family, because my parents — they sell property and buy property," Carnegie Community Voices for Public Education (CVPE) trust member and sophomore Layla Chowdhury said. 
Kolkhorst claims the bill is not discriminatory because green card holders are excluded from the bill, given that they are "lawful permanent residents." This does not stop some students from being concerned about how the bill will impact immigrants. Additionally, some students feel that the bill's goal of protecting Texas's security is necessary, but the bill does not appropriately combat this.
"I think the bill is justified to a small degree, because like I said earlier, I don't really think it's going to do much for the political climate of the United States. I don't think that external powers are going to have that much influence by buying land in Texas," Sharma said. "I don't think it's a very effective way of expanding into the country." 
The bill is predicted to pass, considering Texas's state legislature is primarily conservative, especially since it was put forth by a fellow Republican. With the bill's possibility of becoming a law evident, some students feel its passing can have consequences for future government actions and the political atmosphere of Texas.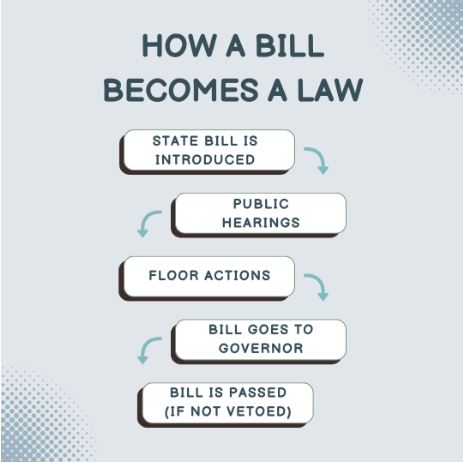 "Even if there was an issue, the fact they would pass a bill like this to target specific minorities only serves to polarize and divide the base," Carnegie CVPE trust members sophomore Layla Chowdhury, sophomore Eliut Delgado, junior Bela Jotwani, junior Caoilin Krathaus and sophomore Hira Malik said in a joint statement. 
Possible political polarization aside, some students think the bill's passage could alter the social culture of Houston. The nation's fourth largest city, Houston has consistently ranked top 10 in the country's most diverse cities in recent years, ranking first in 2021 and ninth in 2022. 
"I think it's definitely going to condone abuse towards immigrants in the future and xenophobia. One of the big themes of this bill is just kind of rejecting outsiders. It's out of fear of their influence, but also, at the end of the day, you're still rejecting outsiders, and so instead of embracing our community, this bill is promoting xenophobia," Sharma said.
Some students agree that state security is essential to the state's wellbeing, but others argue that there is a wide pool of problems for the state to tackle instead. Their stance is that these different issues' severity should take priority over what Senate Bill 147 focuses on. 
"There's half a million homeless people every day, right? On any given day. Schools are heavily defunded. Most schools in America fail to meet the top percent criteria for what would be a standard education… The wealth inequality is at an all-time high," Carnegie CVPE trust members said. "I think we need to be focusing on more important things right now."
View Comments(1)
About the Contributors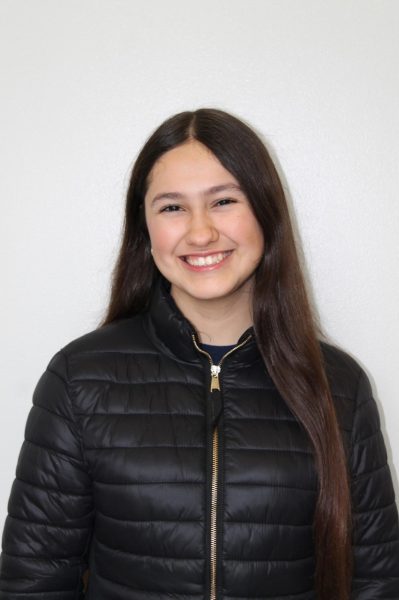 Sasha Cabral, Editor-in-Chief
Sasha Cabral is a senior at CVHS. A musician and an artist, she imbues everything she does with creativity. She loves rock music, the colors red, black...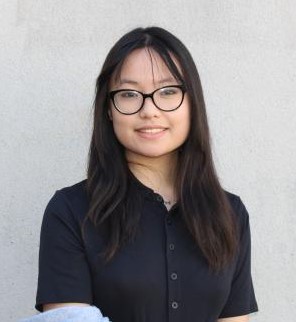 My-Tran Vo, Staff Writer
When My-Tran Vo isn't testing out a new knife by cutting a salami stick for a midday snack, she's out taking care of the stray cats she feeds. She...