17-year-old Olivia McCrary's path from fanart to art therapy
CVHS junior Olivia McCrary can be seen under the stairway near the library doodling on their phone. Starting with simple vague shapes like circles and rectangles, McCrary begins to add more and more details to the characters. You can see McCrary's finished art on their Instagram account, which is recognizable by the single-color backgrounds and its floating characters.
In eighth grade, McCrary began making art after developing an interest in internet subculture and fandoms. Through this creative lens, it ultimately helped them branch out and become more involved in the fandoms. McCrary started off with an anime style of art that shifted into a western cartoon style.
"I became infatuated with many subcultures on the internet, and I wanted to feel included," McCrary said.
McCrary has learned and improved their artistic skills through YouTube and other internet videos. And while they do take art courses, they were able to gain more inspiration through other artists' works.
"I think the internet as a whole [helped me grow as an artist], because I never really had any good art teachers that taught me how to draw art more, so they just told me the concepts. But the internet actually had a lot of tutorials that helped me grow [as an artist]. I saw a lot of people's art and I just kind of used them almost as a reference," McCrary said.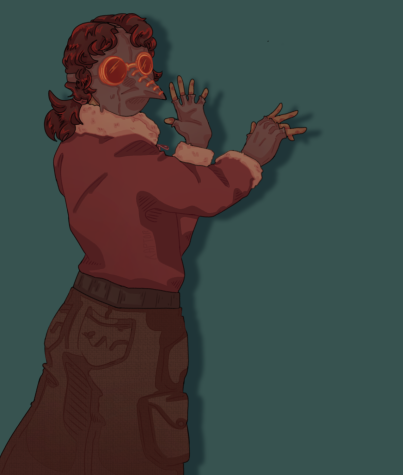 When McCrary first started doing art, they were inspired by the art from Hirohiko Araki's "JoJo's Bizarre Adventure."
"This is a stretch, but the creator of 'JoJo's Bizarre Adventure,' Araki. His art and stuff influenced my art. He's still doing it, because I started cross-hatching [because of him]. And I just can't stop, and it's in all of my drawings," McCrary said.
Other than art, McCrary enjoys sewing and creating cosplays of the characters within the fandoms they're involved in.
"Right now, I like to sew a lot. I just have been sewing random things, like fixing clothing that does not match, just because I like how it works," McCrary said.
With the support of family and friends, McCrary is considering pursuing an art career beyond high school for college.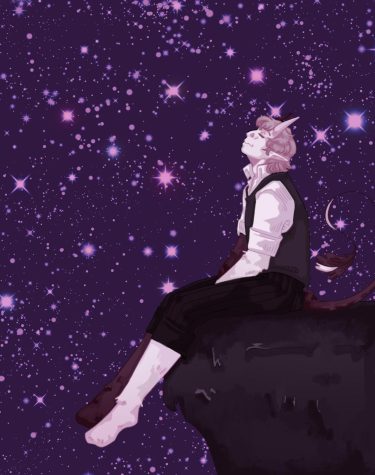 "I don't know what else I want to do in life. And I'd rather do something I enjoy, even if it leaves me in a hole. So, let's stick with art," McCrary said.
McCrary considered becoming an art major prior to entering high school. Knowing this, McCrary applied to HSPVA, but after they were rejected, they decided to come to CVHS to use it as a steppingstone for college.
"[When handling rejection], I tend to just kind of think of it like: 'Okay, that happened? I guess it just wasn't meant to be.' Then I started moving on to the next thing. Like when I got rejected from HSPVA. I was like 'Okay, well the next thing is Carnegie,'" McCrary said.
Currently, McCrary is working on their TPSP project that focuses on the positive effects that art therapy has on mental health, specifically for teenagers.
"I'm looking into the aspects of different art programs and art therapies and just any activities used by teens. And then I'm adapting it so that I can create like a prompt sketchbook, which would contain elements from [art therapies]," Mccrary said. "So that teenagers will have almost like a little version of therapy with them, or anytime they need it. I know a lot of teenagers struggle with talking to strangers about really deep personal thoughts. I know a lot of times, it's kind of easier to express those thoughts visually. So, I thought art, that's a way."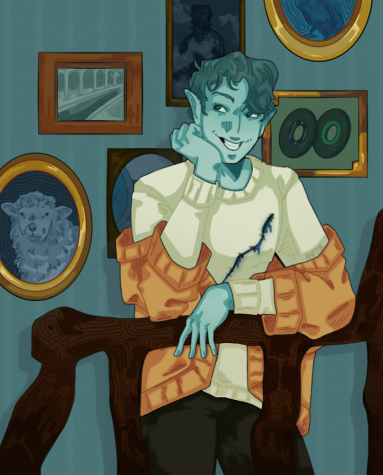 McCrary hopes that in the future they can further work and develop their TPSP project.
"I feel like in high school right now, [the project] is not going to be as good as it could be if I worked on it for years," McCrary said.
For other artists, McCrary has one suggestion.
"My biggest tip would be to start with anatomy. Don't go straight into stylized art; it's horrible, and it just makes everything harder," McCrary said.
Leave a Comment
About the Contributor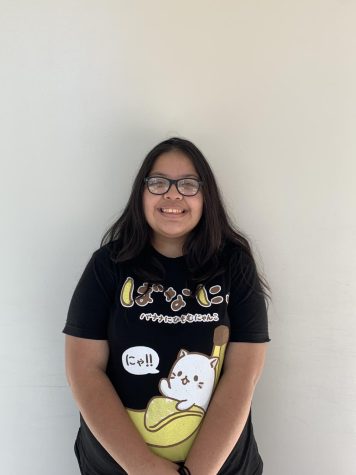 Judith Carrizales, News Editor
Judith Carrizales is a junior at CVHS. She participated as a member of the Film, Riot, and WISE clubs. Her favorite subjects are Journalism (of course!)...