Laura Williams and the path to teaching English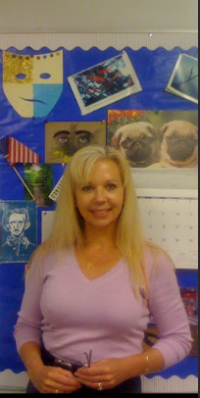 In January, CVHS's English department welcomed a new face, Laura Jean Williams. Recently retired from her 20-year-long career at Kinder High School for the Performing and Visual Arts (HSPVA), she embarks on a new journey as the English II teacher. 
Following the exit of past English II and Newspaper teacher, Josephine Lee, who took up a news writing job, Mr. Moss looked around for a replacement. His search landed him on Williams.
Growing up, Williams was very athletic. During high school, she participated in a wide range of sports: gymnastics, softball, track and cheerleading. She considered herself a very occupied person, and even with partaking in all these sports, she managed to survive her academics.
Her love for English blossomed at a young age, with her father being an English teacher (who is still her inspiration to this day). However, with three kids at the age of 35, she attended the University of St. Thomas. There, she met a professor named Joan Samuelson who changed her life. Samuelson made Williams realize that teaching had the power to change lives. And she knew that her purpose, to teach and shape the lives of young individuals, could impact and change the way that they see the world. 
"I was going to go to school to be a PE teacher. But then I had this English professor… first year of college, and she just rocked my world. And I just thought, I want to do that. But not college. I want to work with high school kids," Williams said.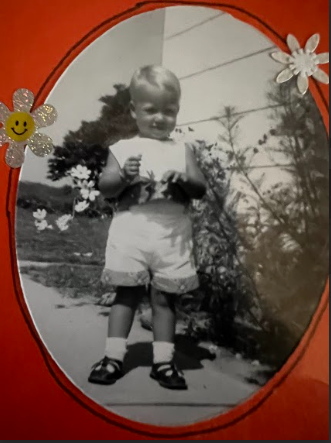 After graduation, Williams landed a job at HSPVA. She originally taught as a Spanish teacher but always had her eyes set on teaching in the English department.
"I taught Spanish at HSPVA for a couple of years, because they needed someone to fill it, and I have lived in Puerto Rico for a while, so I spoke Spanish fairly well. But really, English was my passion. So, I just waited until they had an opening in the English department," Williams said.
Throughout her years of teaching there, she accumulated many fond memories. Some of the most memorable ones include Halloween, where the students would dress up in their very best costumes. Once she acquired a position in the English department, she felt like every day was a party. The fun was found in the energy of the kids and the joys of reading new books.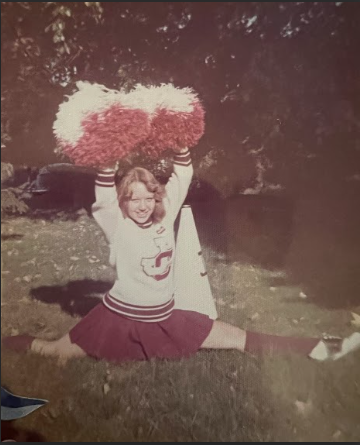 But after twenty years teaching at such a wonderful school, she knew she meant to explore other parts of life, so she retired. 
Retirement was a breeze. Starting her days later than normal (without an alarm clock), being able to spend much needed time with friends and family, life slowed down to a gentle pace. In the calming days of retirement, she found herself being able to watch her favorite shows, including Modern Family, and listen to her favorite music, which ranges from Fleetwood Mac to George Strait.
However, a part of her still longed for teaching. She missed the routine and the strange comfort those 20 years of her life once brought her. When Mr. Moss sent her an email inquiring about a potential position at CVHS, she was happy to fill in the blanks.
When asked about her goals as a temporary teacher here, she hopes to gain an understanding of each student, learning the joys and frustrations of them, along with getting accustomed to the environment of a gifted and talented school. 
"My one big goal is to get to know the kids… it's really just about wanting to get to know you guys," Williams said.
Leave a Comment
About the Contributors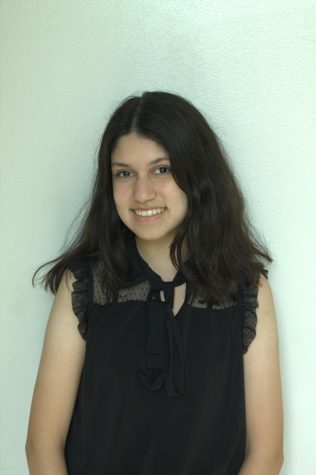 Anjali Martinez, Staff Writer
Anjali is a sophomore at CVHS. She enjoys learning about space and expressing herself through fashion. In her spare time she writes poetry, and reads literature....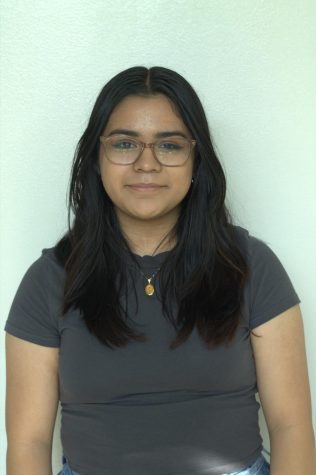 Adrianna Guadalupe, Staff Writer
Sophomore that has an unhealthy obsession with fictional jpop idols and the color pink. If they aren't playing with Beyblades or baking then they're probably...