School organizations talk about district's fundraising policies
As of 2014, the Texas Department of Agriculture repealed the Texas School Nutrition Policy, a policy requiring that schools follow nutritional standards for competitive foods, as outlined by the U.S. Department of Agriculture (USDA). This led to an uproot of how food was served in Texas schools, along with additional restrictions of "competitive food sales" and fundraisers that were retained from the Texas School Nutrition Policy. 
Although these rules are to be followed by not only HISD, but by other Texas school districts as well, new regulations introduced in recent years and an increment in formalities have caused further complications for clubs and within CVHS, making it a tedious process, according to organization leaders. Despite all these new policies, groups like the CVHS's PTO and Interact Club continue to grow strong, gleaning us some insight into the process behind setting up events in accordance with the district's guidelines.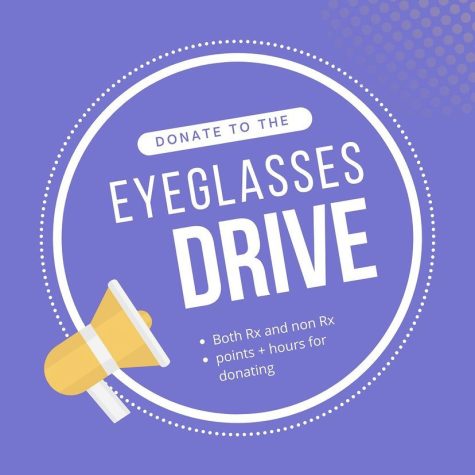 An organization with over 200 members, Interact Club is considered one of the biggest within CVHS, known for its donation drives like "Operation Shoebox" and events for the student body like "I-Fest." Interact Club's leader, Elissa Merhi, shows the process of starting these name-stay fixtures here at CVHS. 
"Our sponsors… used to pay to rent out the building [for I-Fest], and that's how we would fundraise beforehand," Merhi said. "But to be able to be a school club this year, we were registered under Carnegie and so we didn't have to pay the school fee… we just had to fill out the building use form and submit that to Mr. Moss."
Merhi also talks about how they are able to circumvent the district's prohibition of "competitive food sales" along with any formalities, like forms and admin approval, by conducting "I-Fest" during after school hours.
"The only forms we had to do was the building use form, which would guarantee that there were enough chaperones on campus and that all the custodial staff and the police officer had to be paid for their overtime work hours," Merhi said. "Other than that, there was no other formality paperwork wise. It was more [so that] we had to meet with admin, tell them what was going on, what we were going to rent [and] how we were going to set up the festival… that was really all we had to do on the administrative side."
Despite the "competitive food sales" prohibition being their cause for having to host "I-Fest" after school, Merhi believes that it is an understandable rule for the district to follow. However, she recognizes the roadblock it puts on school organizations, since only non-food items are allowed for sale during school hours.
"I think it's okay that they're doing it, because they're serving free lunch and they don't want students to impede on that, and [they're] like 'Hey! if we're serving free lunch then we don't want anyone competing with it,' and there are a lot of students that do need the meals they get at school in general for their daily meals," Merhi said. "I do think it hinders a lot of clubs and student activities, because there's no way to compete and collect money from it. A lot of organizations, especially Student Council… have to give out food for free if they want to do an at-school event."
Maria Calzada, PTO leader, also recognizes the issue it puts on club within CVHS and asks for students to reach out to them for help with financial issues.
"PTO has budgeted money for student clubs and organizations to utilize as seed money for their fundraising activities and activities that [is] grossly underutilized by 90% of [school] groups," Calzada said. "We encourage sponsors and officers of CVHS clubs and organizations to utilize… what PTO has to offer, including, but not limited to, funding." 
Receiving financial support for fundraisers is not the only issue that school organizations face. Wanting to use the money raised from events is a whole issue in and of itself due to a more recent policy that requires money raised from fundraisers to go through an HISD bank account.
"One of the huge problems with Interact [and] just in general with fundraising with HISD [is that] once you put your money into an HISD bank account, you will never see that money again. Or it's very difficult to get it out, just because you cannot compete with other vendors, so you have to purchase through an HISD vendor," Merhi said. "One of the things Interact was having trouble with was like, 'How can we possibly use $15,000 [raised from I-Fest]?' and the list of HISD approved vendors were paper companies."
This is a widespread issue, according to Merhi, with her recalling the issues that other clubs have had to deal with using fundraised money because of having to go through approved district vendors.
"I've heard you really cannot buy any supplies without submitting a form in advance, maybe six months in advance, and then the district has to approve [that]," Merhi said. "It's just a huge, arduous process that no one really wants to go through. And that's what truly hinders club fundraising: you can't really access any money that you fundraise if you place it into an HISD account."
Despite all these processes, Merhi still does her best to conduct school events as leader of Interact, hoping to impart a strong message that the student body can take to heart.
"I'd like to leave the message [through our events] that… [students can] take initiative and help others that are less fortunate than yourself. We are all so fortunate at Carnegie to be able to have this [empathetic] community, and to be able to come together as Rhinos… that's one of the key things that makes Carnegie, Carnegie."
Leave a Comment
About the Writer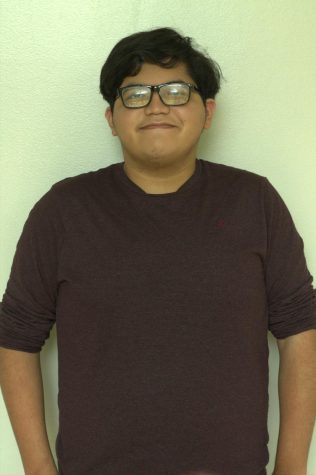 Ivan Salazar, Staff Writer
Ivan Salazar is a current sophomore here at Carnegie Vanguard High School. Reading is one of his favorite hobbies and a book that's recently caught his...