Amazon unveils new 'Adopt-an-Unborn' initiative in Texas
This Tuesday, following the effectiveness of the "Adopt-a-Highway" program, Amazon has released the "Adopt-an-Unborn" (AAU) initiative. This comes after months of various state legislatures targeting abortions after the overturning of Roe v. Wade in 2022. The program aims to create a system for the adoption of fetuses or "UnWanted Unborns" (UWU) as a way to profit off of the banning of abortions. 
In Texas, adoption rates of children or "Unwanted Borns" (UWB) have increased 27.2% from 2012-2019, according to a report from the Texas Alliance for Child and Family Services. This program aims to further increase the rate of adoptions by taking the responsibility of child-rearing out of the equation. The AAU initiative works by taking UWUs "delicately out of the host woman" and placing them in a chicken egg incubator. This incubator is then next day delivered to an "excited, straight married couple who does not participate in any forms of sodomy and consists of Amazon Prime members."
"The goal is that eventually the (UWU) will grow and develop into a healthy little life. However, of course, if it does, I'd obviously just send the little munchkin to an orphanage or something — I'm not prepared to be a mom," said 26-year-old Everleigh Smith, 34th wife of Joseph Smith and the first UWU adopter in the AAU initiative. 
The support for this initiative has been overwhelming from all sides of the aisle. Many Democrats have praised it as a "happy compromise," while many Republicans feel they have "finally owned the libs." According to a survey conducted by Upstream News, 68% of all Texans support the AAU initiative, with 51% of those saying they would participate in the program as an incubator holder and 22% saying they would donate as a host woman.
"Yeah, it feels slightly dystopian that this is what our state has come to. but at the same time, the 'delicate removal' of the UWUs is still an abortion, so I'm not going to stop anyone from keeping a fetus on their mantle," Democrat Ramona Flowers said. 
However, despite the support, some have called into question the efficacy of the chicken egg incubators as a method for developing UWUs, citing a lack of testing of the method as the principal concern. Though the program was only enacted a few days ago, some UWU adopters have growing concerns about the appearance of and lack of growth in their UWU.
"My UWU is just so ugly. I know Jesus said 'love thy neighbor' but his neighbor was not this ugly. I wish I did, but I feel no connection to it. It's just far too small for me to care about. I didn't think the size would matter but it does! Tiny and ugly is what it is! It's a poser," UWU adopter Holden Caulfield said.
In response to this, Jeff Bezos has had his team of scientists hold multiple press conferences to quell people's concerns about their UWUs. 
"I assure you; I am a real scientist, and I know what I'm talking about. The UWUs are perfectly beautiful and will grow in the incubators. I was actually an UWU in an incubator myself. It is perfectly safe and normal for the UWUs," real scientist George Santos said in a press conference on Monday.
This story is satire.
Leave a Comment
About the Contributor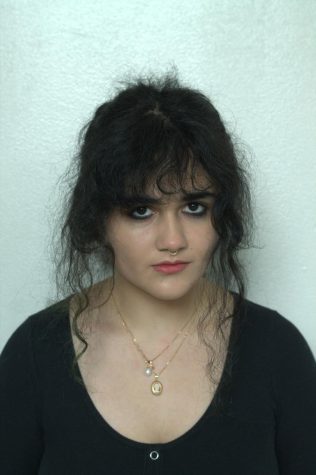 Nicki Anahita, Managing and News Editor
Current senior Nicki is a writer for the Upstream who also manages the site. She loves Micheal Cera and has never not cried while watching Mamma Mia! and...