Boom in teacher absences leads to influx of credit recovery
Corndog High School experiences a mass influx of credit recovery courses beginning today due to a total of 753,829 overall teacher absences this year. 
Students have been learning course material on their own, leading to lower overall grades. According to a survey conducted by Upstream News, students reported working for an average of eight hours every night, sleeping for an average of 0.47 hours every night and earning an average grade of 56% on tests. 
"I usually spend about three hours on AP US History notes and two hours on AP Physics practice problems, and then I spend about four hours reviewing the eight paragraphs of feedback on my research paper. I usually have a healthy six minutes of sleep before I have to wake up," junior Anita Brake said.
With teacher absences in addition to student absences, the administration was compelled to take action, leading to the Teacher Credit Recovery Program. At credit recovery classes, teachers are forced to put in grades and score free response tests that they haven't had the chance to complete. According to a survey conducted by Upstream News, the most cited reason for teachers' absences was "I just needed a break." 
"There is just too much work to grade; it's all just so overwhelming sometimes. No one should have to grade this many worksheets. I can't even fathom working for this many hours on end. Calling this overtime would be an understatement," teacher Wheat Thin said.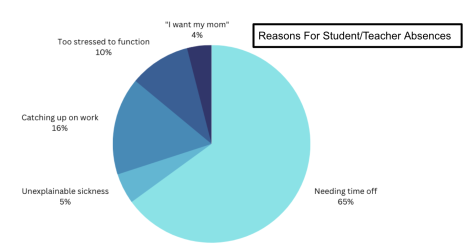 As the number one high school in Food Court ISD, district leaders and parents have consistently increased expectations for the rigor of all courses. This has led to intense pressure, not only on students, but on teachers as well, to provide workloads that align with the academic reputation of Corndog High School.
Furthermore, students have been reported to be forgetting their teachers' names and assuming that the substitute teacher is the new teacher for that class. 
"Oh, her name Ms. Haribo? She's our teacher? I thought Ms. Judy was our teacher," junior Hugh Jass said. "Wait, so you're telling me that Ms. Haribo is my real teacher and Ms. Judy is the substitute? To be honest, recently at Corndog High School, it's been a very confusing time for all of us."
Due to the absences, teaching has ceased but tests continue. Students have been staying home from school to catch up on the untaught curriculum to pass their tests. However, this ends up compounding even more make up work. Staggering absences have been detrimental to teachers and students alike. 
"I'll be honest: I've had to skip a lot to study for my different classes. Everything ends up piled on one day, and I'm kind of surprised I'm even here; I have my unit exams for AP US History, Statistics, Physics and Spanish all on Friday and a million Crash Course videos to watch for them," said Ivan Ovawerkt.
Schools are having increasing concerns with missing teachers coupled with absent, failing students means that shutting down may become the ultimate solution, or even returning to the all-effective remote learning model of the past where there were consistently shockingly high rates of passing.
It remains to be seen how effective teacher credit recovery courses will be in the long term, but for now, students and teachers will continue to soldier on as they continue to cope with the infamously hectic life of Corndog High School.
This story is satire.
Leave a Comment
About the Contributors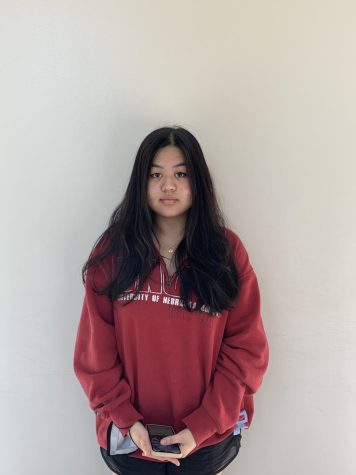 Cindy Cui, Staff writer
Cindy, a junior, loves thrifting, makeup, and the color purple. In her free time, she likes to play tennis and cook for her family where she is the oldest...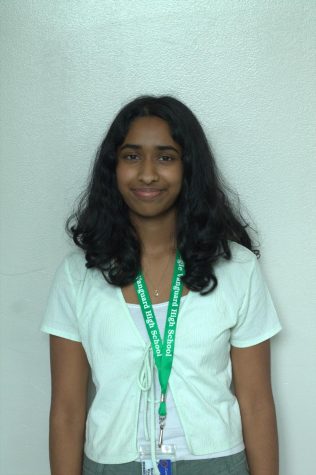 Neela Ravi, Feature Editor
It wouldn't be a surprise if the first words Neela Ravi ever uttered were "Swiftie 4 life," or "stream Taylor's version on Spotify." Constantly equipped...