The Face Behind the Curtain: Cameron Carnes leads CVHS Theatre Company to region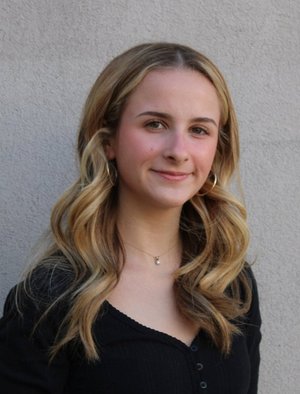 This story contains a podcast that includes more quotes from Cameron Carnes. Scroll down below to listen to the podcast as you read.
The vivid lights. The skillfully fashioned costumes. The meticulously crafted props. The theatrical makeup. The immersed actors. The cues that make it all happen. Everything that touched that stage at the 2023 UIL One-Act Play in San Jacinto, Texas, was the responsibility of one person. Sophomore Cameron Carnes.
As the stage manager awaited the competition results, adrenaline pumped through her veins. Thoughts about the results swirled in her mind with anticipation. Tick. Tok. Time moved. During, it moved slowly, but in hindsight, it went so fast it hit you like a truck.
Then, the news came. Carnegie Theatre Company's performance of "Charlie Sonata" had gotten them to regions. They had secured this win after progressing from the district, bi-district and area UIL One-Act Play competitions.
As the initial excitement at the news of their win faded, heavier feelings set in. The stakes have gotten even higher. Now was the time for celebration, but work would flood in later. Carnes poured all her efforts into this show, which explores the theme of "the ultimate sacrifice." Centering around a struggling alcoholic named Chick, the main character battles his addiction while trying to pull his best friend's daughter out of a car accident-induced coma.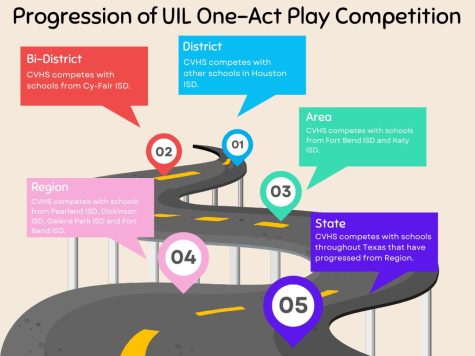 While working on this show, there was no punch-out time for Carnes. She worked around the clock. Starting and ending the day by managing three emails for theater — their Spotlight Summer Camp email, the stage management email and the Carnegie Theatre Company email — everything happened in between.
"During lunch, I'm usually here, whether it be on Mondays — we do board meetings — [or] bi-weekly Tuesdays — we do thespian meetings. And then if we're not doing a meeting, I kind of just work on the show. So the other day, I ran my cues and made sure my cue sheet was fixed. I make sure all of the lights are doing okay. I make sure I'll talk with Mr. [Steward] Savage [the theater teacher] about things that we need to do at rehearsal," Carnes said. "Seventh period, I have productions, so I'm back here [the theater]. I kind of just work on the show. Rehearsal is generally from 4:30 to 7:30 PM."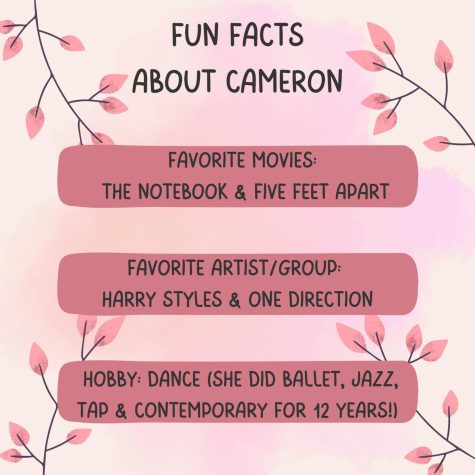 Beyond Carnes's work as Stage Manager, she serves on the cabinet of the CVHS Theater Company. This job entails work on unique and engaging fundraisers, such as the CVHS Theater Company's Carnegie Flea Market, documenting key notes from board meetings and managing Spotlight Camp. This aspect of the job sits close to Carnes's heart, as it was her first stepping-stone on the path to theater. 
"That [friendships made from Spotlight] definitely prompted me to join. I think they were like some of my only friends coming into Carnegie. They were all talking about the fall show," Carnes said. "… I was just like, I want to do a fall show."
Despite this, it was not Carnes's first encounter with the theatrical world. Since starring in commercials from the ages of 6 to 8, Carnes has shifted scopes, adopting more of a leadership position in theater. She also endured a middle school theater class, which she felt did not mesh with her personality.
"I'm a very shy person. I'm a very insecure person, so getting on stage and being told to do improv, like 'Just do anything,' I was like, 'No,'" Carnes laughingly said. 
Carnes may be shy in acting situations, but her leadership shines when it comes to a stage, cast and crew in need of managing. Being stage manager requires not only organizational skills, but a certain personality, an essential level of moxie and determination that Carnes did not think she innately possessed. Carnegie Theatre Company proved these assumptions wrong. 
"I think I was super insecure [in my first show] about 'They're seniors, I don't want to be bossing seniors around as a freshman.' I think it was just a big learning curve of you just got to step up and learn how to lead. I had never been in leadership before, so learning how to manage time, manage attitudes and manage different personalities is definitely something that I had to learn, but I feel like I picked it up pretty fast by winter show," Carnes said.
As of now, Carnes is not considering entering the professional theater realm specifically after high school. Her specific career focus may not be theater-oriented, but partaking in two major leadership positions in theater has opened options for her beyond the stage curtains — options she had not thought were possible.
"That [being in theater] sort of made me reconsider a lot, but I never knew that I had a natural instinct as a leader. And so, I never even thought of being a CEO or doing something in leadership, but I definitely can now. I can do something big, so it's given me the confidence to know that there's something I can do where I'm a leader in the world," Carnes said. 
Carnes is not all work and no play. While her role calls for an assertive and organized leader, she is a balanced, social individual who also prioritizes her connections and friendships, both in and out of the theater building. The friendships that spawned from her time at Spotlight Camp were the spark that ignited her theater journey. They are now the perennial fire of motivation that keeps her there. They are the reason behind her tenacity and ambition. This resonates with the sentiment of Carnes's advice to incoming theater members.
"We're all here for the same reasons of having fun and being creative, and that is set in the way that this department is run. It is such a creative outlet for us. I don't think people understand that. We get so much freedom in what we do… and create so much ourselves," Carnes said. "So just have fun in that and take advantage of that."
View Comments (2)
About the Contributor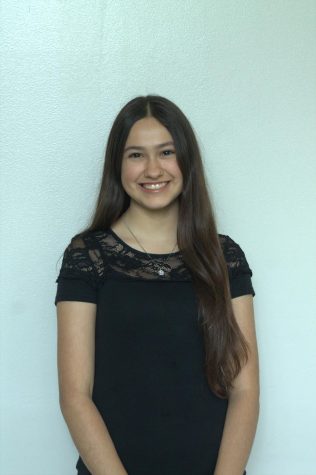 Sasha Cabral, Entertainment Editor
Sasha Cabral is a junior at CVHS. A musician and an artist, she imbues everything she does with creativity. She loves rock music, the colors red, black...