Potential ban poses a threat for TikTok users
On March 7, Sen. Mark Warner (D-Ind.) introduced the "Restricting the Emergence of Security Threats that Risk Information and Communications Technology Act," colloquially known as the "RESTRICT" Act into Congress. The bill has gone on to receive national coverage due to its specific interest in the widely used Chinese app TikTok and for being one of the only extensive technological security laws provided by the federal government. 
Among its large support base and endorsement from the White House — calling the bipartisan bill a "systematic framework for addressing technology-based threats to the security and safety of Americans" — there has been vocal opposition to the bill, being noted as an invasion of privacy and open to abuse for its vague wording. With the power to regulate technology produced from six countries — China, Cuba, Iran, North Korea, Russia and Venezuela — many applications are open to possible scrutiny from the federal government under the guise of national security, leaving Americans worried about their personal data.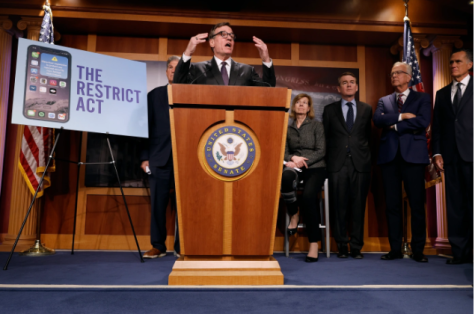 TikTok, a popular app that is known to consume American data, has over 150 million users. Stripping Americans of this social media choice can cause detrimental effects on Americans views about personal freedom and speech. Colleen Schmidt, a teacher here at CVHS with a minor in political science, is aware of the touchy predicament currently presented by the bill.
"I mean, there's two sides [to] it; the government intrusion is a big issue. And then there's also the element of freedom of speech, like, 'I should be able to do what I want!' but from a purely political perspective, you have a large agency of a foreign country that is collecting information on your population," Schmidt said. "It's horrifying in terms of the U.S. government accessing that [personal data]."
CVHS is known for its diverse population in many aspects. Many students use TikTok as a platform for expressing their opinions but also understand its privacy policies. 
Carla Sanchez, the Wraparound Services specialist, serves students on campus that require any non-instructional assistance. She believes that TikTok can serve as a means of connection and globalizing ideas. However, TikTok may not be all-encompassing in its assets, and the proposition of the U.S. having control over consumer data can be risky.
"I think most of it is just to sell things to you guys. It's all marketing. When data is its information and information is valuable. So, it's finding patterns. Yeah, but it is awful because they're using it against us," Sanchez said. 
The future of TikTok and other social media platforms is still unknown. Under this bill, the U.S. could have a larger handle on consumer data, which could in turn lead to further backlash against this control. 
Leave a Comment
About the Contributors
Anjali Martinez, News Editor
Anjali Martinez is a junior at CVHS. She is the News Editor for the Upstream News. Her favorite pastimes consist of writing poetry and immersing herself...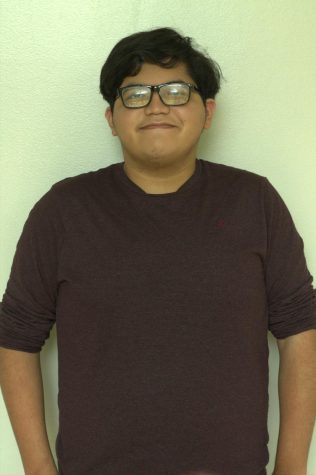 Ivan Salazar, Staff Writer
Ivan Salazar is a current sophomore here at Carnegie Vanguard High School. Reading is one of his favorite hobbies and a book that's recently caught his...