Islamic Student Forum President Yazan Numan Speaks Out Against Travel Ban, Breaks Stereotypes
CVHS junior Yazan Numan and his family didn't plan on making time for extra security checks the first few times. Neither were they prepared for the anxiety that came with the fleeting notion that their flight may take off without them. Miraculously, they didn't miss any. These "spontaneous" travel checks are recurrent in our nation's airports, affecting the daily lives of Arab Muslims like Numan and his family across the United States. 
What may seem like a hassle for outsiders has become regulated as routine in the minds of Muslim travelers. 
"It's just another day traveling" Numan states.
As Numan continued traveling, the security checks occurred more often. 
"As it kept getting more common it's kind of like 'oh, again.' And so it's something that you kind of regulate in your mind" Numan states.
Surprise travel checks are one of many issues regarding the American attitude towards Muslims. Since January 2017, when Trump signed his first Muslim ban 7 days after he came in office, controversy has arisen over recent discriminations towards Muslims. The ban included nationals of Muslim-majority countries (Iran, Iraq, Libya, Somalia, Sudan, Syria, and Yemen) entry into the U.S. for 90 days. Since its expiration, the latest version, Travel Ban 3.0, was established in June 2018 and has yet to be rescinded by Congress. The order similarly blocks entry of all individuals from these countries, with the exception of Sudan. 
The impact Travel Ban 3.0 has had on our Muslim population is exceedingly huge. Families are losing contact with each other, and students are afraid to leave the country in fear they may not be let back in. About 63,000 Muslims of vastly mixed heritage made up roughly 1 percent of Houston's total population in 2012, many of whom are being educated under HISD. However, they're set apart from the rest of the population because the ban puts them under a position of unwanted attention and blatant inferiority seen throughout the nation.
Because of being a Muslim, Numan is treated differently and seen lesser than he actually is. 
"So pretty much my biggest concern is, is regarding other people's perspectives on people, I mean, I'm going to be blatantly honest, people can think whatever they want about me, but it's, it's the fact that I'm seen as like, as sort of inferior to other people. It's sort of how other people treat me because of it," he explained. "I feel like the biggest way that it affected my future, and probably the future of many people that are around my age is that it brought things into perspective. It's pretty much a way of saying that they blame all of Islamic radicalism from the seven countries."
The travel ban has made it hard for CVHS sophomore Naomi Canny's family to return back to the U.S. 
"So, we had a few friends and they went to Iran where my mom's from and they weren't allowed back in the U.S. so my family and got scared and we haven't seen my family in five years so I really miss them" Canny recalled. 
Numan is Palestinian Jordinian, and is the 2019-2020 president of the Islamic-Student Forearm at CVHS.
To raise awareness to this situation, Numan attends the Islamic Society of North America (ISNA) and Islam Student Forum (ISF) at CVHS. ISNA is an organization that brings together Muslims in the surrounding area and hosts annual events at Horseshoe Bay. At CVHS, ISF is a student led club whose goal is to break the stereotypes that people have against Muslims. They also host many local events such as the Thanksgiving dinner in November, and celebrate Ramadan, which is the month of fasting. 
Numan's story is just one of many. 
"It brought into perspective the US perspective on the issue, so it pretty much affected me in terms of like saying, my government is supposed to be helping me, not blocking people from seven countries," Numan adds.
Leave a Comment
About the Contributors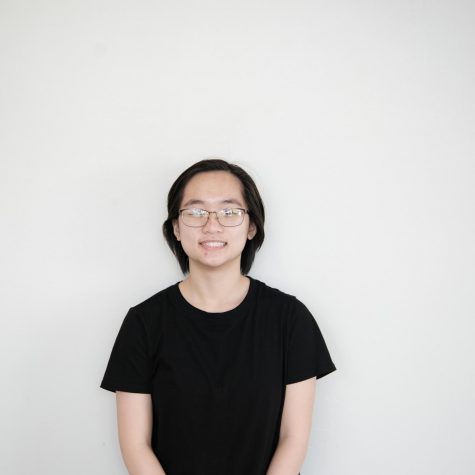 Vivian Huynh, Editor-in-Chief, News Editor
Hi! I'm a senior and like martial arts and drawing.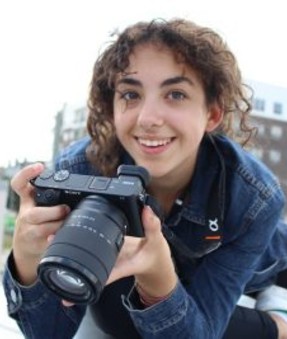 Gabi Rodriguez, Editor In-Chief
Hi! I'm a junior, and I'm really passionate about listening to people's stories.