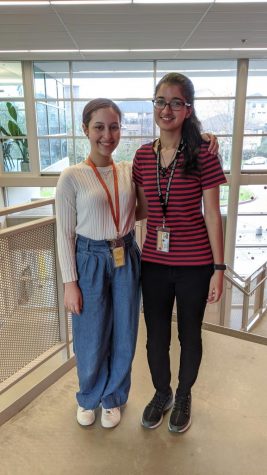 By Katherine Linares, Managing Editor

February 15, 2020
Every year, hundreds of thousands of students all around the US send writing into scholastic competitions, which choose a selected few to advance into the regional competition, those are the gold key winners. Two of which are CVHS sophomores Naomi Canny and Asmita Ahuja. Canny with 3 gold keys and Ah...
By Vivian Huynh and Gabi Rodriguez

November 13, 2019
CVHS junior Yazan Numan and his family didn't plan on making time for extra security checks the first few times. Neither were they prepared for the anxiety that came with the fleeting notion that their flight may take off without them. Miraculously, they didn't miss any. These "spontaneous" tr...